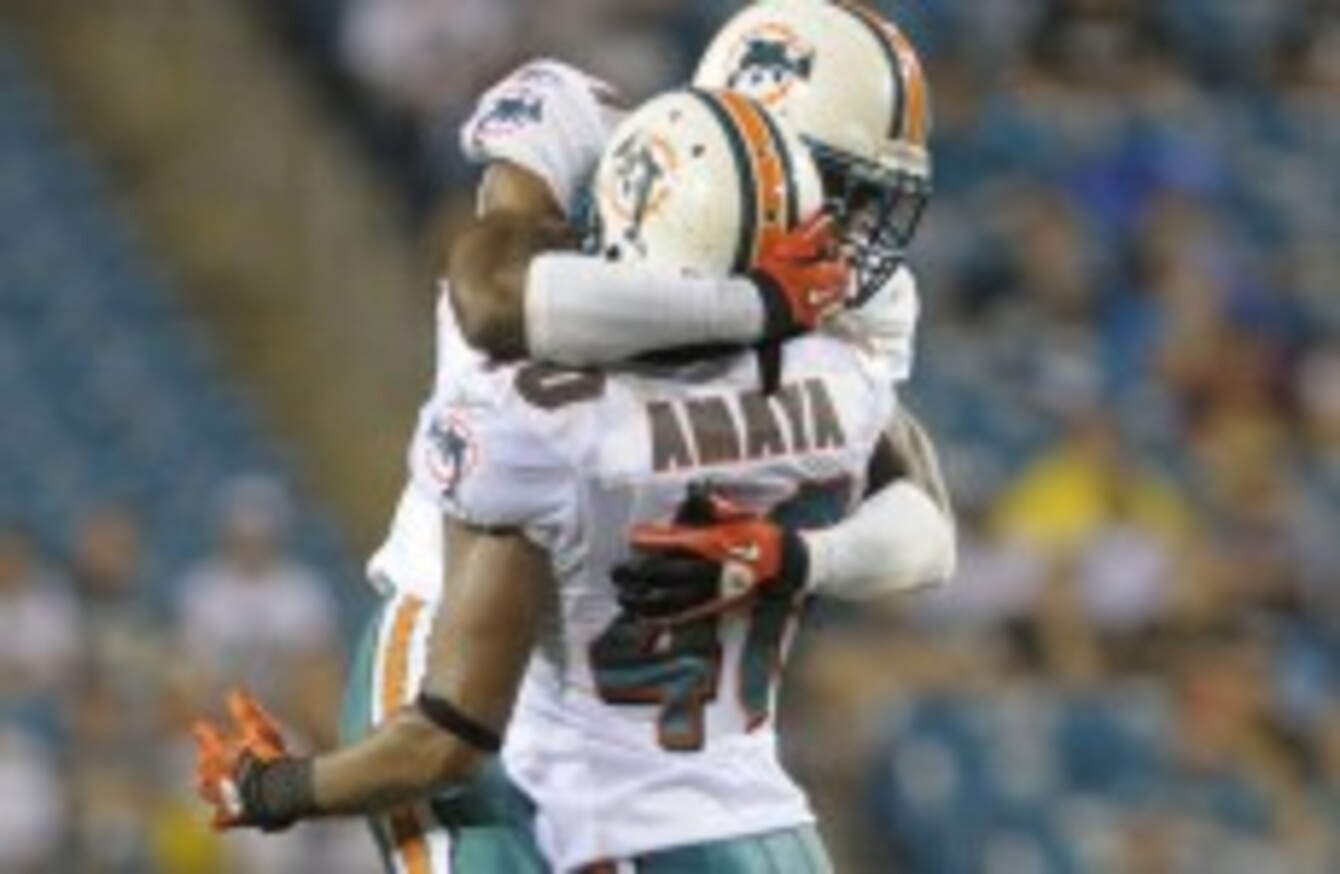 Training for the Miami Dolphins NFL team has been plunged into farce after one player lost an earring during training.
Kendall Langford, a defensive end for the Florida club, forgot to take his earring off before practice and the jewellery promptly fell off during drills.
Langford declined to comment on how much the earring cost, but AP and Deadspin report that jewellery experts  estimate that it could have cost as much as $50,000.
Nine of Langford's teammates were said to have helped him in his search for the missing earring- crawling on their hands and knees around the Miami training pitch.
But AP reports that the defensive end had to call off the search prematurely:
"Langford finally abandoned the search — temporarily, at least — because he was due at a team meeting. In addition, the grounds crew had started mowing the grass."