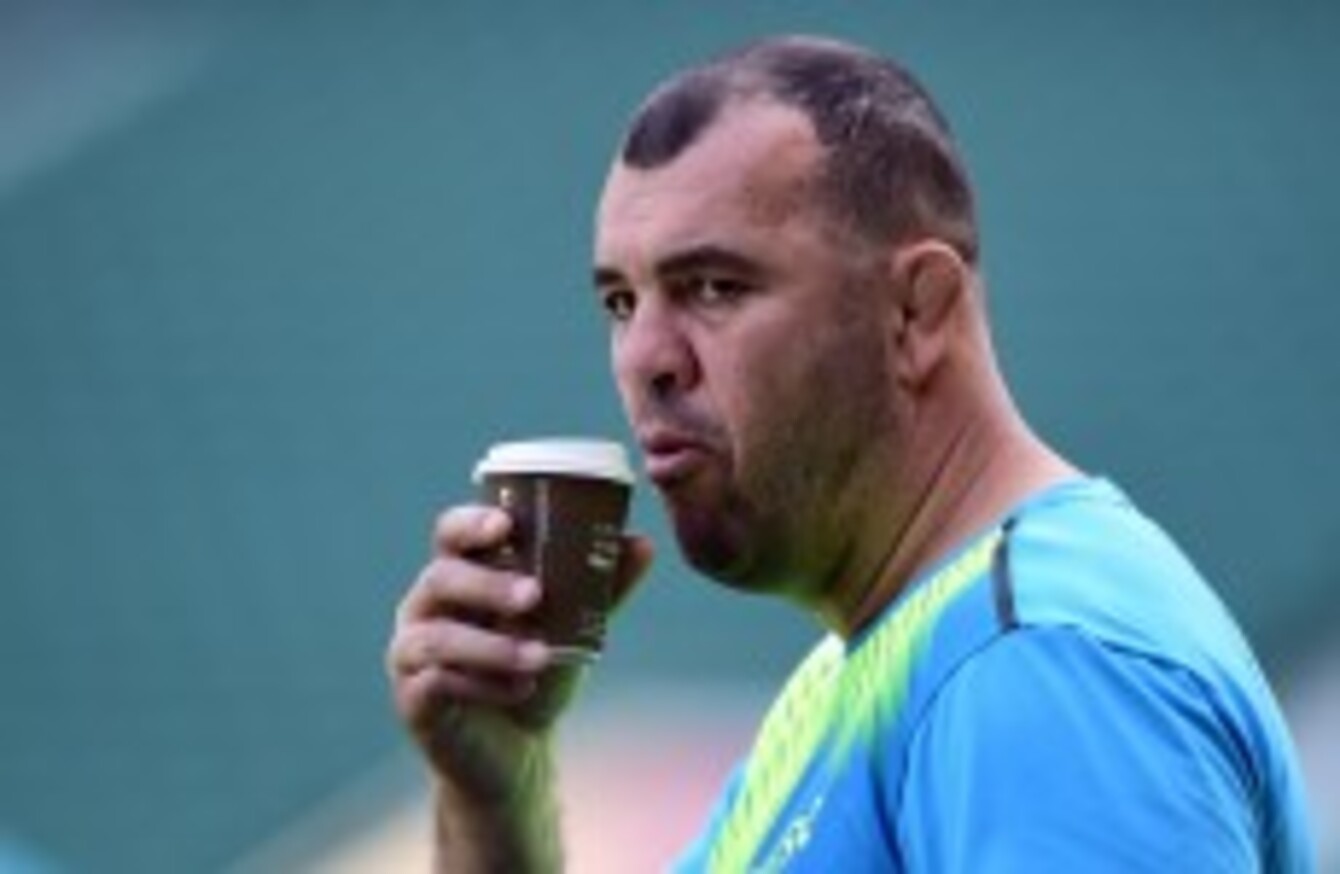 Michael Cheika during a captains run at Twickenham Stadium.
Image: Adam Davy
Michael Cheika during a captains run at Twickenham Stadium.
Image: Adam Davy
AUSTRALIA COACH Michael Cheika has insisted there is just as much riding on tonight's World Cup clash at Twickenham for his side as there is for a hugely under-pressure England team.
Defeat for England will see them become the first World Cup hosts to fail to reach the knockout phase of the tournament after a dramatic 28-25 loss to Wales last week punctured their hopes of progressing to the last eight from the 'Pool of Death'.
England scrum-half Ben Youngs believes his side will be sharper against Australia who could lose on Saturday yet still go through to the quarter-finals depending on results in the final round of Pool A matches, where the Wallabies play Wales.
"The fact of the matter is that Australia have potentially got a reason to quit," Youngs said Friday. "They can afford to lose a game, we can't.
"We've got to make sure we give them a reason to quit. We've got to make sure we come out for the game and in that first 20 minutes we blow them away."
But Cheika, who guided Australia to this year's southern hemisphere Rugby Championship after being parachuted into the job in October when Ewen McKenzie resigned, was adamant there would be no complacency from his side.
"We've treated every game we've played almost like sudden death," said Cheika, who never played a rugby international.
"For someone who never played for Australia, how much that means every moment in that jersey should be cherished because you're blessed to be playing and so fortunate, and every game should be like it's your last in the jersey," added Cheika, the only coach to have won the European Cup, with Leinster, and the Super Rugby title, with the New South Wales Waratahs.
Defeat is bound to see England coach Stuart Lancaster's position called into question.
But he was able to find humour in his situation as he recalled how he relaxed before England's opening Pool win over Fiji.
"I won't go to the cinema again, that wasn't a very sensible choice last time, I picked the wrong film. Everest –- a story about a man going to the top of the mountain, a big storm comes and he dies."
On a more serious note, Lancaster added: "The message to the players is to make sure you fire some shots, you can't sit and think 'what if' at the end of the game."
However, Lancaster said there was a difference between attacking and reckless rugby, especially with Australia's back-row boasting turnover specialists Michael Hooper and David Pocock.
"You don't want to tap the ball from your own 22 and run from anywhere because it's suicidal against Pocock and Hooper. They'll just turn you over and go and score at the other end."
Lancaster did not shy away from the magnitude of Saturday's match for England and the coaching staff.
"This is a big moment for them. For all of us."