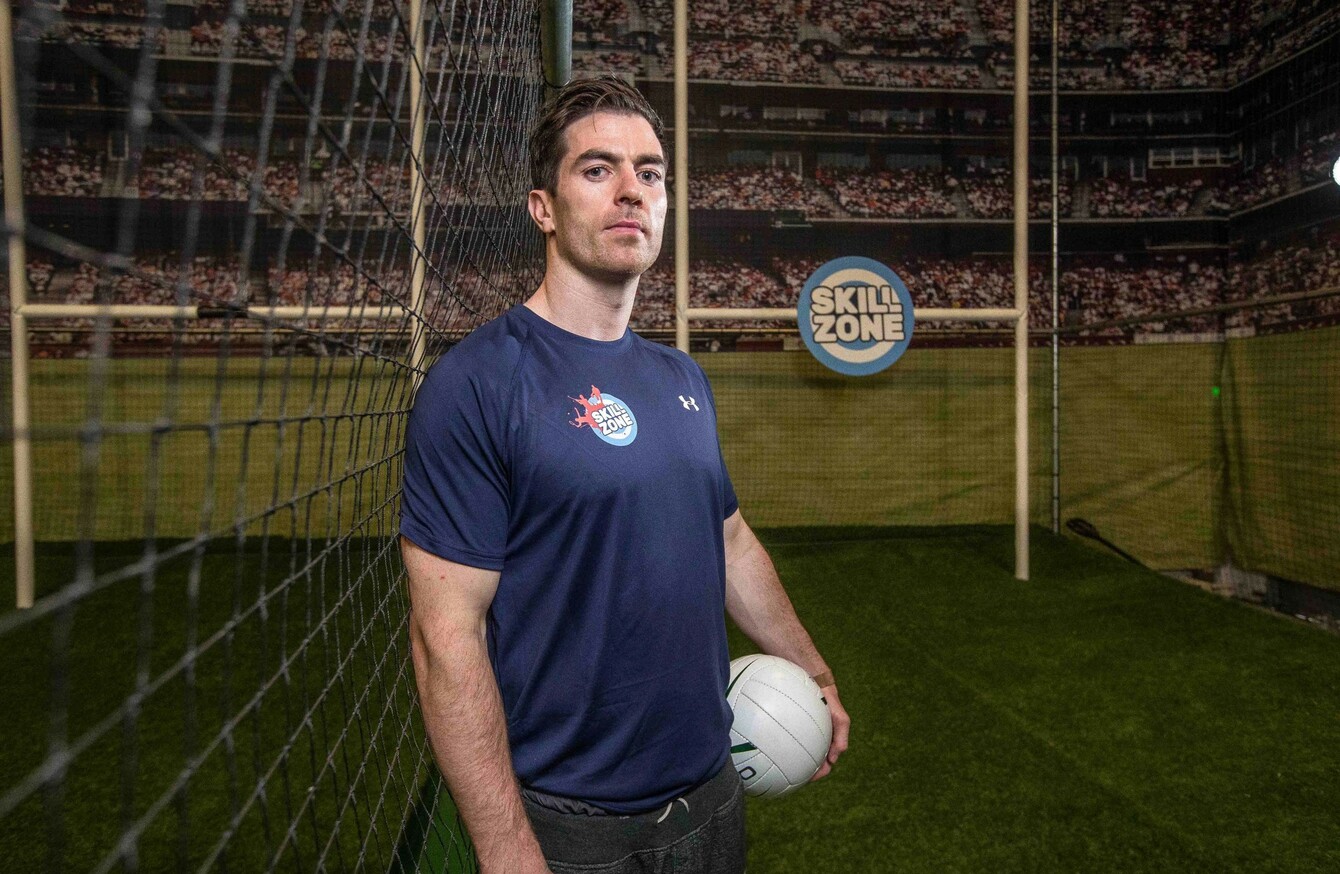 Macauley has recently returned to basketball.
Image: Morgan Treacy/INPHO
Macauley has recently returned to basketball.
Image: Morgan Treacy/INPHO
MICHAEL DARRAGH MACAULEY loves an analogy.
"It's not about who can bench press the house anymore it's about who can run the fastest with the house on their back."
He's referring to the shift of emphasis in the gym. The shift of emphasis towards power rather than size.
The Dublin midfielder recalls a time, under the management of Paul Caffrey, when gym programmes revolved around hitting the weights hard.
"I remember I had just started training with the Ballyboden senior team and Collie Moran and Conal Keaney were on that team at the time and they came back and they had doubled in size and they were swatting lads away," Macauley said.
"I think people have gone away from that, it's less about looking for size and more about looking for power."
Macauley is a natural athlete. He has recently returned to basketball with his local club, Eanna, and is constantly on the lookout for new methods to improve and maintain his fitness.
While he works closely with Dublin's strength and conditioning coach, Bryan Cullen, and indeed Daniel Davey on nutrition, Macauley also teaches and practices yoga as a form of recovery.
"I have kind of applied the Phil Jackson quote of, 'if it's not broke, fix it, make it better,'
"I am always looking for something different, like always trying the latest fitness thing, the latest weights thing, I am always trying something different.
"This is championship end of the season, when you want to be firing on all cylinders, so working with him [Cullen], on an explosive weights programme and stuff.
"I went back playing basketball as well, which was a huge thing, to be honest. I managed to get back for a few weeks, and felt so fresh afterwards. It was mostly short sprints. And really enjoyed it.
"I was a bit nervous. It was a few years since I was back dribbling on the hard wood, but it went well, and hopefully I can get back in the off season as well."
It's arguably Dublin's meticulous work off the field which contributes to their unprecedented success on it. Developing strength and power is the primary focus, as is preventing injury.
"I'd always be doing something," the 29-year-old continues. "I'd have my week pretty meticulously planned. I'll have session A and B here with Dublin and then I'll have X and Y but I won't be running a mountain.
"It's nothing stupid and I talk it through with Bryan as well in terms of where I'm planning Yoga sessions. Planning is a huge thing with lads because we don't have the joys of being off or whatever and if you have to get up at six o'clock you have to get up at six o'clock and get work done.
"At other stages you have to pencil in rest or get a massage whatever you have to do to get yourself right, planning is a big part of that."
With the Dubs' championship opener, against Laois, just around the corner, it's crunch time for Macauley and his team-mates. A winter of hard work, and a successful league campaign, have laid the foundations for their All-Ireland title defence.
"We don't do a lot of early morning sessions so it's up to the player," he explains. "On a personal level I much prefer doing them, I'll get up and teach a yoga class or whatever early in the morning.
"I'm just a much more morning person, I'm more productive in the morning, I like to get things done."
Skill Zone, Dublin's first and only multi-sport indoor attraction, is now open for booking on www.SkillZone.ie. 
The42 is on Snapchat! Tap the button below on your phone to add!