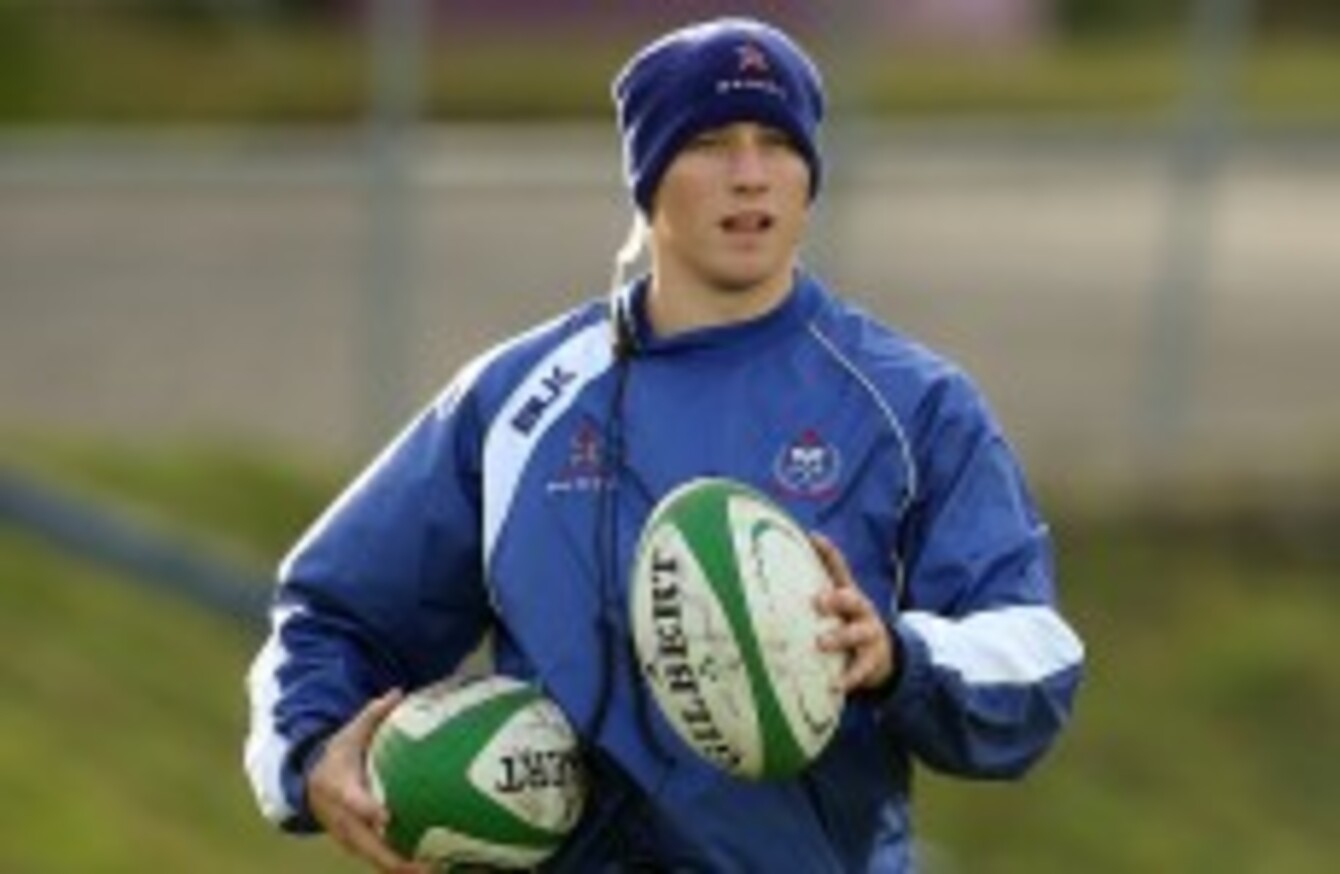 Deasy at Blackrock College RFC during Samoa training.
Image: ©INPHO/Cathal Noonan
Deasy at Blackrock College RFC during Samoa training.
Image: ©INPHO/Cathal Noonan
MICHAEL DEASY DOESN'T have to think twice when I ask him if he has mixed feelings about the outcome of Saturday's test match between Ireland and Samoa in Dublin.
"For me, it'll be Samoa all the way."
And why wouldn't it be? The Pacific island's rugby union pay his wages and he has spent the majority of the past three years living there. Deasy's job as National Strength & Conditioning Coach involves working with the country's top rugby stars in an effort to make them better athletes, so it is only natural that he wants them to win, even against his native land.
The opportunity to get involved with Samoa came in 2010, when Deasy's degree in Sports and Exercise Science at the University of Limerick allowed him to head out on period of work placement. PJ Smith, a sports psychology lecturer in UL, made the Kilbrittain man aware of an internship in Samoa, and Deasy took a ballsy decision to trek halfway across the world.
I took a big leap of faith there and went to Samoa for eight months. The guy who was head of S & C there at the time was David Edgar, who came from the Waikato Chiefs and he was amazing. The stuff I learned off the man, I couldn't speak about him more positively."
The eight months passed in the blink of an eye and even after returning to Limerick to finish his studies, Deasy kept in almost constant contact with his mentor Edgar.
"Once I had finished my research stint [in Ireland], the academy job came up in Samoa and Davo gave me a call and was like, 'Put your name in there mate, I want you back.' So I went back to the academy job and then trained with the U20s team for two years."
That time spent as head strength and conditioning coach of Samoa's academy set-up allowed the 25-year-old to up-skill and learn how things worked in rugby. Deasy's own background is in GAA and triathlons but he proved to be an avid learner under Edgar's tutelage.
So much so that when the New Zealander moved away from Samoa to take up a similar role in Japan with Suntory Rugby, it was to Deasy that the Samoan Rugby Union turned to. The Irishman took over as the head S & C specialist in the national set-up on an interim basis at first, before signing a full-time deal in January of this year.
Deasy is a vital part of the Samoan set-up. ©INPHO/Cathal Noonan.
There are unique challenges that come with Deasy's position, particularly as nearly all of the Samoan international players are based in England, France, Japan or New Zealand.
"Some of the boys, you get them as you get them because the clubs are the ones who look after them mostly. But what we do is we monitor from afar, so we're in touch with the clubs, sending them monitoring sheets."
Players return to the Samoan set-up in varying states of fitness and Deasy says he has to do a lot of individualization with his S & C planning for when the players are together as a squad.
"There could be one guy getting a little bit stronger on tour, or a guy who's coming off the back of a really long season, so it might be about freshening them up. We've a good few guys who've just come back to playing, so we're actually doing the rehab and trying to get their conditioning back."
Deasy's role involves lots of travelling, particularly as he also oversees Samoa's High Performance Academy side.
Just a few months ago I was in South Africa, where we had the Quadrangular Tournament when we beat Scotland and Italy and lost out to South Africa in the final.
"Just before that, we had a Samoan High Performance team tour, which is like the best of the boys based on the island and we get some boys from New Zealand as well. We toured and played the High Performance Academies from the Auckland Blues and the Reds and everywhere like that."
It may sound like an adventurous lifestyle traipsing around the Pacific islands and jetting off to South Africa, but Deasy points out that his day-to-day shift is a slog; one he is enjoying.
"It's a huge challenge but I just take it every day as it comes, work my ass off and you know, you'll go where you go."
What are they
really like?
Rare insights on sport's biggest names from the writers who know them best. Listen to Behind the Lines podcast.
Become a Member
Deasy is enjoying his role with the Samoan squad. ©INPHO/Cathal Noonan.
This week the Samoan squad was rocked by the news that Peter 'Fats' Fatialofa had passed away suddenly. The iconic prop was captain of the ground-breaking Samoan rugby team that beat Wales 16-13 at the 1991 World Cup, and Deasy was shocked to hear of his death.
"We were actually at a dinner with our sponsors Digicel the other night and our head coach Stephen Betham turned around to me and told me. I was just shocked because not too long ago, I was sitting in Samoa having a beer with Fats.
"He's one of the greatest characters of the game that you could imagine. That's a blow for everybody within the team. He was one of the true legends and he was one of the guys who put Samoa completely on the map."
That Deasy is so clearly affected by the death of a Samoan legend shows just how indoctrinated he has become in the ways of the men he works with every day. His accent is a curious blend of Irish and an islander's twang, and he freely admits to having adapted to the new culture fully.
I can sing the Samoan songs for them now! I've been around them so long now. You pick up a good bit of Samoan so at this stage I can nearly understand everything they say."
There isn't even a tug of doubt in Deasy's mind as to who he wants to win tomorrow, and he has enlisted the support of his family for Ireland's opponents.
"They employ me, I work there and it's just a Samoa win is all that I'm hoping for. The family are coming up from Cork and the brother is living in Dublin, so he's after rounding up a few troops to come and support Samoa."
Like rugby? Follow TheScore.ie's dedicated Twitter account @rugby_ie >