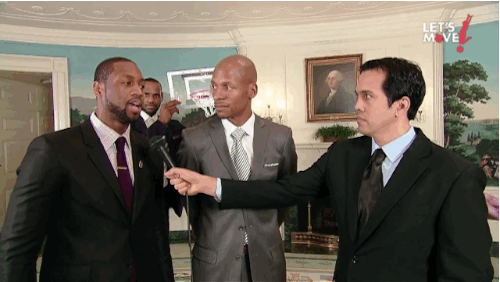 GIF credit: SBNation
IT CAN BE hard to make healthy eating campaigns fun or cool but if you get the First Lady of the United States to dunk on LeBron James, you deserve to get a bit of attention.
We're not even sure which is better — the dunk itself or Michelle Obama's awesome, awesome reaction.
If this doesn't make people want to eat well, we don't know what will.
YouTube Credit: letsmove