LAOIS SENIOR FOOTBALL team manager Mick Lillis broke his silence on the venue choice for the Leinster SFC quarter-final against Dublin following his side's victory over Wicklow on Saturday evening.
A seven-point win ensures that the O'Moore County advance to the last eight of the provincial competition and they will now meet Dublin at Nowlan Park in Kilkenny.
Lillis was conscious that he couldn't say a huge amount about the Leinster Council's decision to bring the glamour Dublin clash to Kilkenny prior to the Wicklow game, as Laois needed to take care of business against the Garden County before turning their attentions to the Sky Blues.
Laois were nevertheless irate that O'Moore Park in Portlaoise was snubbed ahead of Nowlan Park, which is a traditional hurling venue.
And Lillis didn't hold back when asked about the situation after the final whistle.
I think the game being played in Nowlan Park is a disgrace. I genuinely think it's a shocking bad decision, a shocking bad decision that people that voted for it have to live with.
"It's all down to money. It's terrible indictment on the GAA that it's all down to money.
"It's not down to bums on seats, which was the reason given: 'there's more seats in Nowlan Park.'
"Sure, the Dubs don't sit down in Croke Park, why would they want to sit down in Nowlan Park?"
When asked if the decision to bring the 4 June fixture to Nowlan Park was disrespectful to Laois, Lillis was frank in his reply.
"I'm not so sure if it's disrespectful to Laois – it's disrespectful to every county who would have a chance of drawing Dublin at home.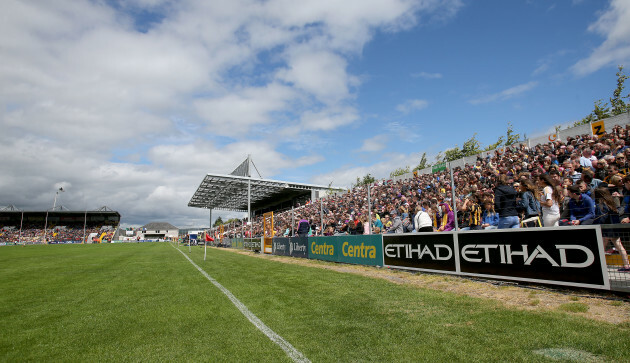 Nowlan ParkNowlan Park is the venue for the Dublin-Laois tie on 4 June.
"The fanfare of bringing Dublin to any venue would be phenomenal, you couldn't write away for it. It would be just fantastic.
To bring it to Nowlan Park, the home of hurling you could say, where there's never a football match played, I think it's a bit of a travesty.
"It's a poor decision, it's a pity it was made and on reflection, I would hope that a different decision would be made but look, that's out of our hands, we had no hand, act nor part it in it, no more than Dublin."
There have been some suggestions that Laois will now embark on a late lobbying exercise in an attempt to have the game switched to Portlaoise at the 11th hour.
When asked about this possibility, Lillis replied: "I wouldn't have a clue, that's being honest.
"There won't be any lobbying from an internal…in the camp anyway. We won't be asking anybody because I don't think it's relevant at this stage. We just get on with it now."
Lillis was also asked about the prospect of having a training spin at Nowlan Park prior to playing the Dubs.
And he smiled: "I don't know is there a footballer in the country that has any experience of playing in it, unless they play hurling as well!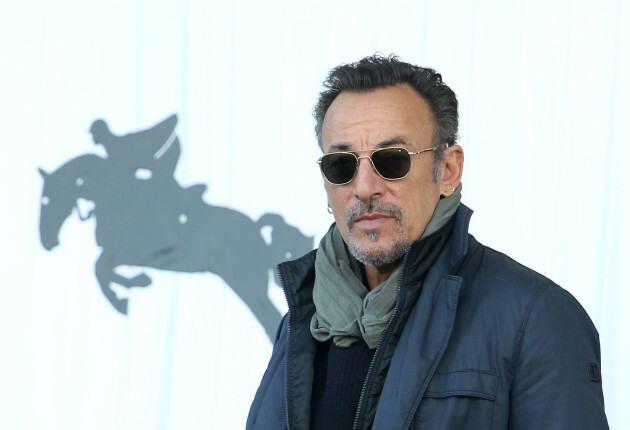 Cathal Noonan / INPHO Mick Lillis has been to Nowlan Park before - for a Bruce Springsteen concert. Cathal Noonan / INPHO / INPHO
"I don't know if that's possible (training there), I've been to matches there.
"We saw Bruce Springsteen there (2013) so I was in the middle of the field!
"Look, we have no experience of there. Whether we have an opportunity to go in there or not, I'm not too sure."
The42 is on Snapchat! Tap the button below on your phone to add!