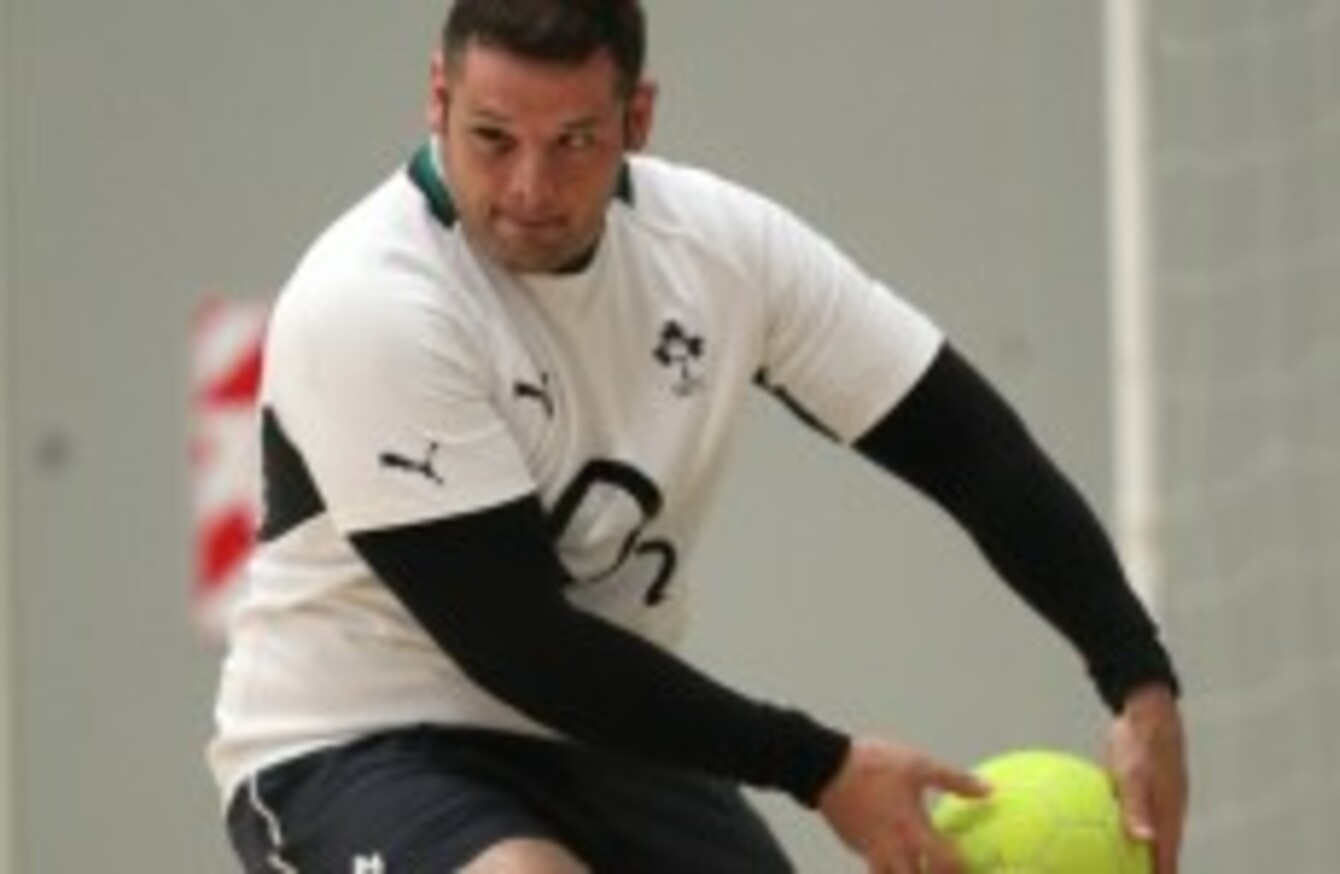 Image: ©INPHO/Billy Stickland
Image: ©INPHO/Billy Stickland
"IT'S GOING TO be tough."
Mike Ross signs off with a typically succinct sentence.
He's not a man to mince words or unduly garnish a reply into five sentences when he can sum it in five words.
The island's fiercest rugby rivalry has shared the last four wins equally, but if either care to look back any further they will find Leinster holding the Indian sign over the southern province.
This week, the waters have been muddied by sides slumping to heavy defeat. For Leinster however, it was the manner of the 34-6 reversal in Galway which irked them most.
"We weren't happy with how we played, we just didn't show the requisite amount of fronting up that was required down there and we paid the price." Said Ross, a 46th minute replacement against Connacht, adding:
"It was up to the more experienced lads to come on and turn the tide. but we didn't manage to do that."
Having just endured an extended scolding with the group, Ross was in full agreement with head coach Joe Schmidt that the western province had not been underestimated pre-match. Something else went awry. A perfect storm of interrupted preparations, unforgivable shirking of duties and Connacht bearing every last one of their teeth.
"I don't think you're ever complacent when you're pulling on a Leinster jersey. But certainly we probably didn't go in with the right mindset. Preparations have been a bit disjointed with players coming in and out with international commitments, but we're all big boys. It's up to us to get that right.
"I don't want to take anything away from Connacht by saying we played crap, we did, but Connacht made us play that way so you have to give them credit too."
Ross is correct in his assertion that individual performances are pointless if the entire team is enduring what Schmidt called a "systems failure". But he is in a unique position. As a tight-head prop, he is the foundation of a team performance. He locks the scrum and does it well, he lifts in the line-out and ensures the ruck doesn't go backwards.
©INPHO/Ryan Byrne
Leinster haven't had much cause to consider backward steps in recent years and the former Harlequins prop can't recall entering such a big game after such a disappointing result.
"Thankfully we haven't had many big defeats. The main ones have seemed to be in the Magners and RaboDirect finals. There's nothing you can do about them, the season's over.
"We'll regroup this week and focus on our next game which is Munster…. and if you can't get up for Munster you might as well not be playing rugby."
The reason
He'll be leading from the front again then as Leinster draw swords at the Aviva, an occasion he says will be "intense" and "not for the feint-hearted". Yet, the only time he raised a smile is when he's asked if he's looking forward to taking the field in front of around 50,000 partisan fans.
"Who doesn't? I think it's one of the highlights of my season personally, these type of derby games in front of a huge crowd.
"It's what people play sport for."