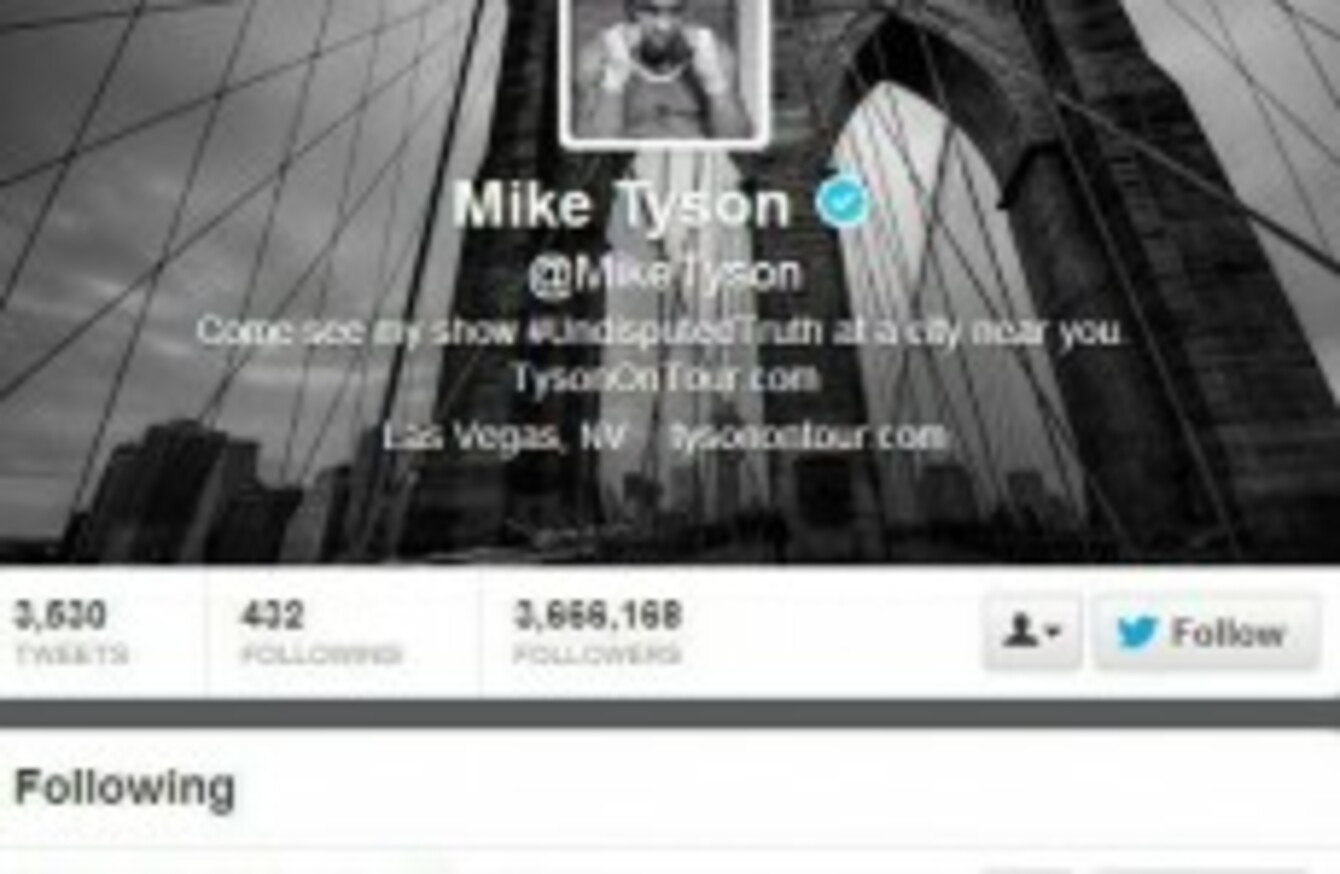 Image: Twitter
Image: Twitter
LUIS SUAREZ MAY find himself the focus, yet again, of the football world's scrutiny today… but at least he has a new celebrity follower on Twitter.
The Liverpool striker channelled his inner Mike Tyson when biting on the arm of Chelsea defender Branislav Ivanovic yesterday afternoon at Anfield.
And amid all the apologies, fines and questions about his future, the Uruguay striker was later followed by Iron Mike — who famously bit off part of Evander Holyfield's ear — on the social networking site.
Today, Suarez has been hit with a fine by his club and will no doubt face another lengthy ban from the English FA. But Ivanovic has told police he does not wish to make a complaint and no criminal charges will be brought against the Kop favourite.
"Following an incident at the Liverpool v Chelsea game yesterday officers have spoken to Branislav Ivanovic in person," Merseyside Police said in a statement today. "He had no apparent physical injuries and did not wish to make a complaint."
additional reporting: AFP, 2013