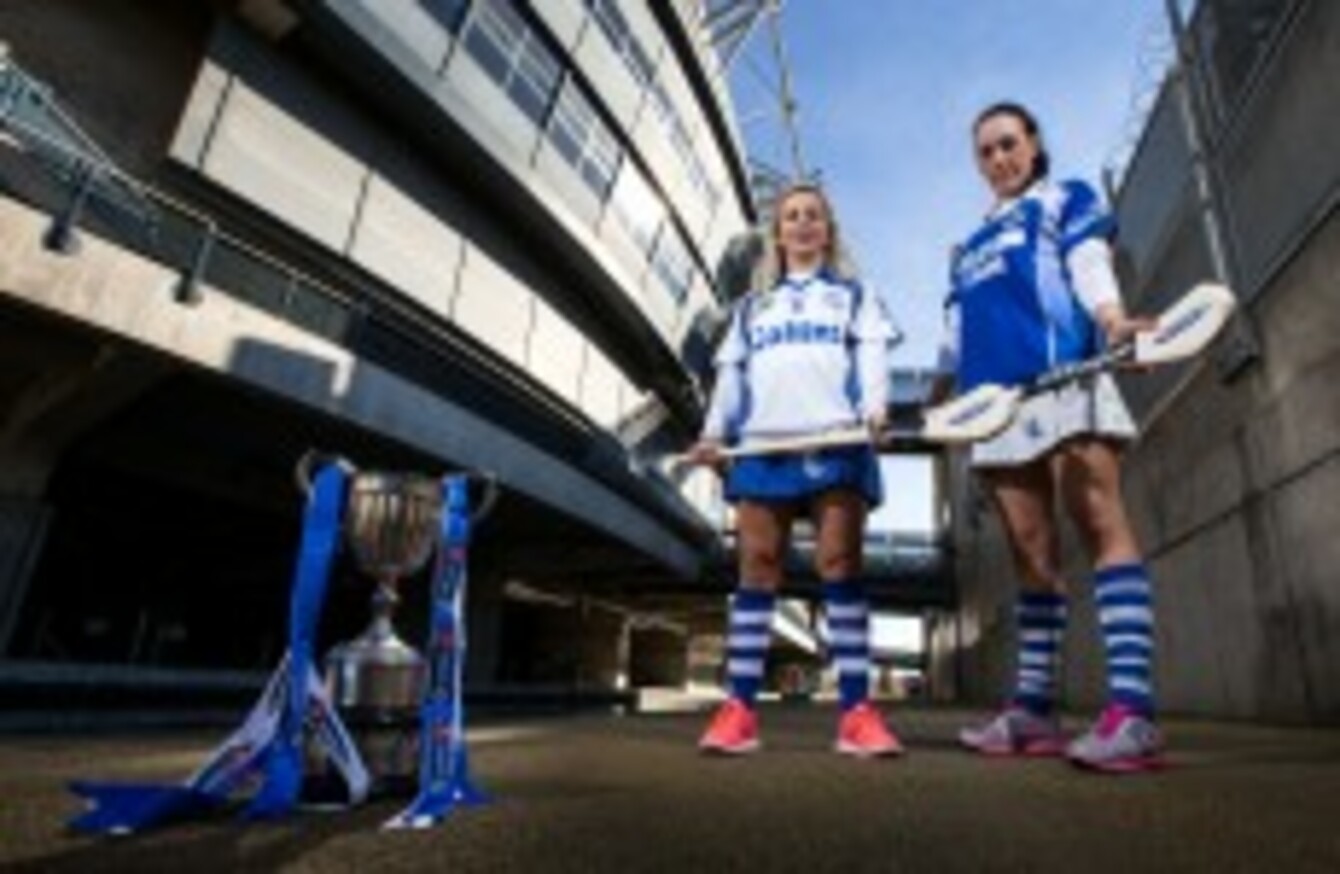 Milford's Elaine O'Riordan and Ardrahan's Rachel O'Toole.
Image: INPHO/Cathal Noonan
Milford's Elaine O'Riordan and Ardrahan's Rachel O'Toole.
Image: INPHO/Cathal Noonan
CORK CHAMPIONS MILFORD are hoping to retain their All-Ireland senior camogie club title today.
Standing in their way are Galway club Ardrahan, bidding to lift the crown for the first time.
Here's the view of both camps before the game.
Milford – Marie O'Neill
"We're as set as we can be. You can say it's easier as we've been here before but it's tougher then because expectations are bigger.
"We lost a lot of semi-finals in Cork and the 2011 final before we finally won it in 2012. We just got a really good setup in 2012, we'd a new manager in Frank Flannery and then we got James McGrath in with him. We still have James as Frankie's gone to Waterford. They're both brilliant, they really raised the standard.
"I think the difference this year is that we're enjoying it more. We're not under as much pressure as last year. We can express ourselves more. The All-Ireland semi-final against Eoghan Ruadh was the toughest game though.
"I really don't take anyone for granted. But it was one of the most gruelling games we've played over our two-year campaign. We were lucky to be able to hold them off.
"AIB deserve huge thanks from the camogie perspective for their help. It's all about progression, we want to be playing our games in Croke Park. We should be getting the chance to do it. You look at the women's rugby, it was great to see that being televised from Twickenham.
"We're on the road literally two years now. We don't want to be anywhere else though than Croke Park now. It's absolutely brilliant. Every camogie player in the country wants to be in our shoes."
Ardrahan – Aoife Lynskey
"This is our first All-Ireland senior final. We were in the All-Ireland intermediate final two years ago and were bitterly disappointed against Eoghan Ruadh. We're hoping to make up for that and don't want to feel like that again. We went down by two points.
"This is our first year after winning the Galway senior championship. We beat Killimor, last year's beaten All-Ireland finalists, in the Galway semi-final. Then in the final we beat Mullagh. Two great teams to have beaten along the way.
"We took a few weeks break after the Galway final win last October and we've been going hell for leather ever since. Two years ago I remember saying to my dad, 'that's our day in Croke Park'.
"I never thought we'd get back again. I knew there was great players there. But I didn't think that I personally would be involved in it. The support from all over Galway is brilliant. There's great excitement there in our own parish, particularly because we lost two years ago.
"You need these finals to be on in Croke Park. It's the biggest stadium and it's where people dream of playing. There's certain girls who won't make it with their county teams but they might get a chance with their clubs. It's amazing for them and their parish."