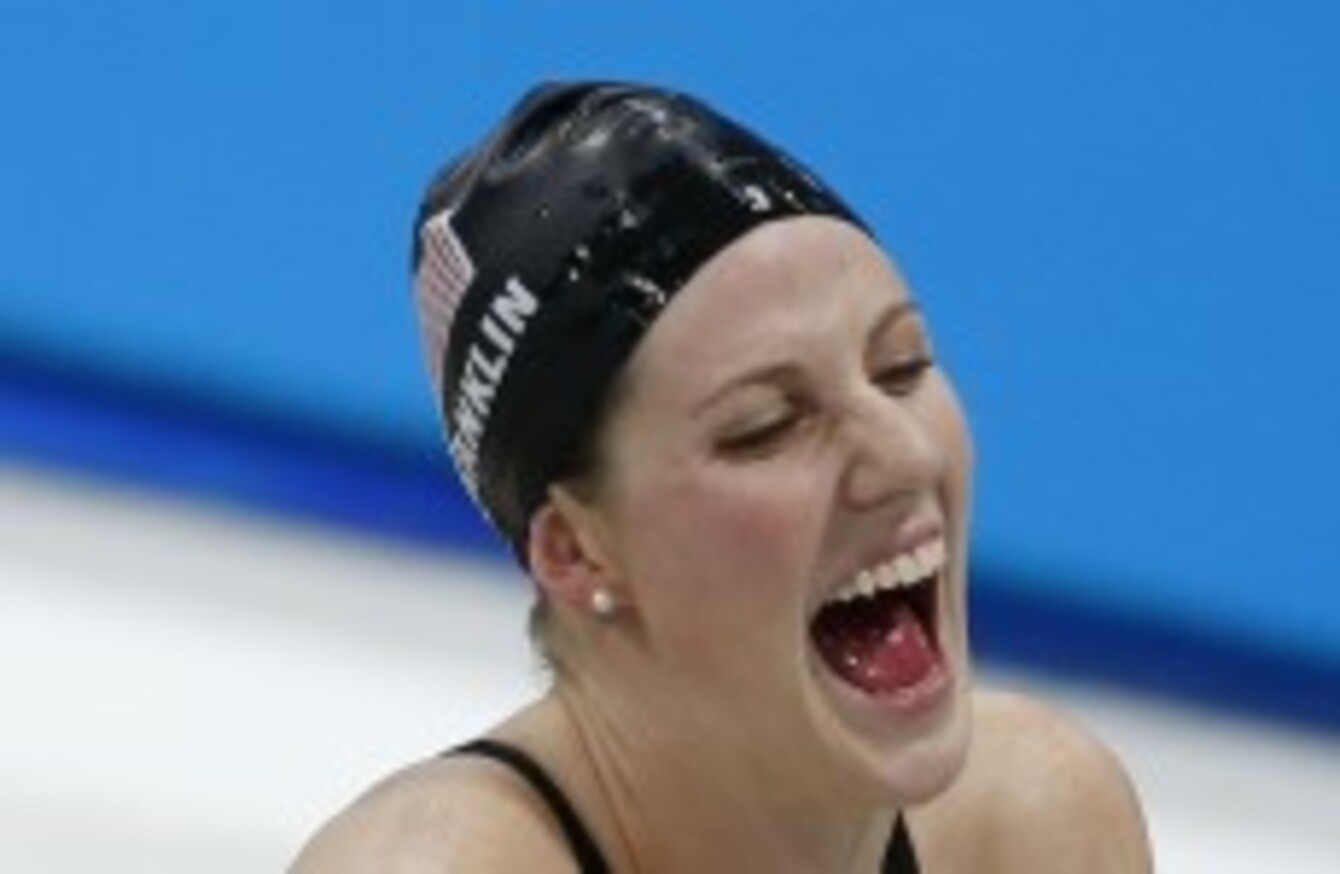 Image: Jae C. Hong/AP/Press Association Images
Image: Jae C. Hong/AP/Press Association Images
MISSY FRANKLIN, THE Colorado teenager whose mesmerising Olympic debut yielded four gold medals and one bronze, has been named USA Swimming's athlete of the year.
Franklin wasn't on hand to accept the award in person at the US Aquatic Sports Convention on Saturday, since the 17-year-old has been assiduously focusing on her final year of high school since returning from London.
Last week she skipped a trip to the White House, where US Olympians and Paralympians were feted by President Barack Obama, because she didn't want to miss school.
"I really didn't think my life could get any better," Franklin said in a statement. "This summer, being part of the Olympic Team, was an unbelievable experience. Our team was so close, we had so much fun, and I love them all."
Franklin won the 100m and 200m backstroke gold and 4x200m free and 4x100m medley relay gold in London. Her 200m back triumph and the US medley relay win came in world record times and she also claimed a 4x100m free relay bronze.
Her exploits could have earned her a hefty sum in endorsements, but Franklin told USA Today last week that she hadn't changed her mind about retaining her amateur status and swimming for a US university team after she graduates from high school.
"I love being a part of a team and I know in college sports that's amplified by a hundred," Franklin said. "Every time you go to a meet you see the college team walk in together cheering for each other. That's so cool, and I want to be a part of that.
"I would love to swim professionally one day, but I know right now swimming in college is what my heart really wants to do."
- © AFP, 2012
Be part
of the team
Access exclusive podcasts, interviews and analysis with a monthly or annual membership.
Become a Member