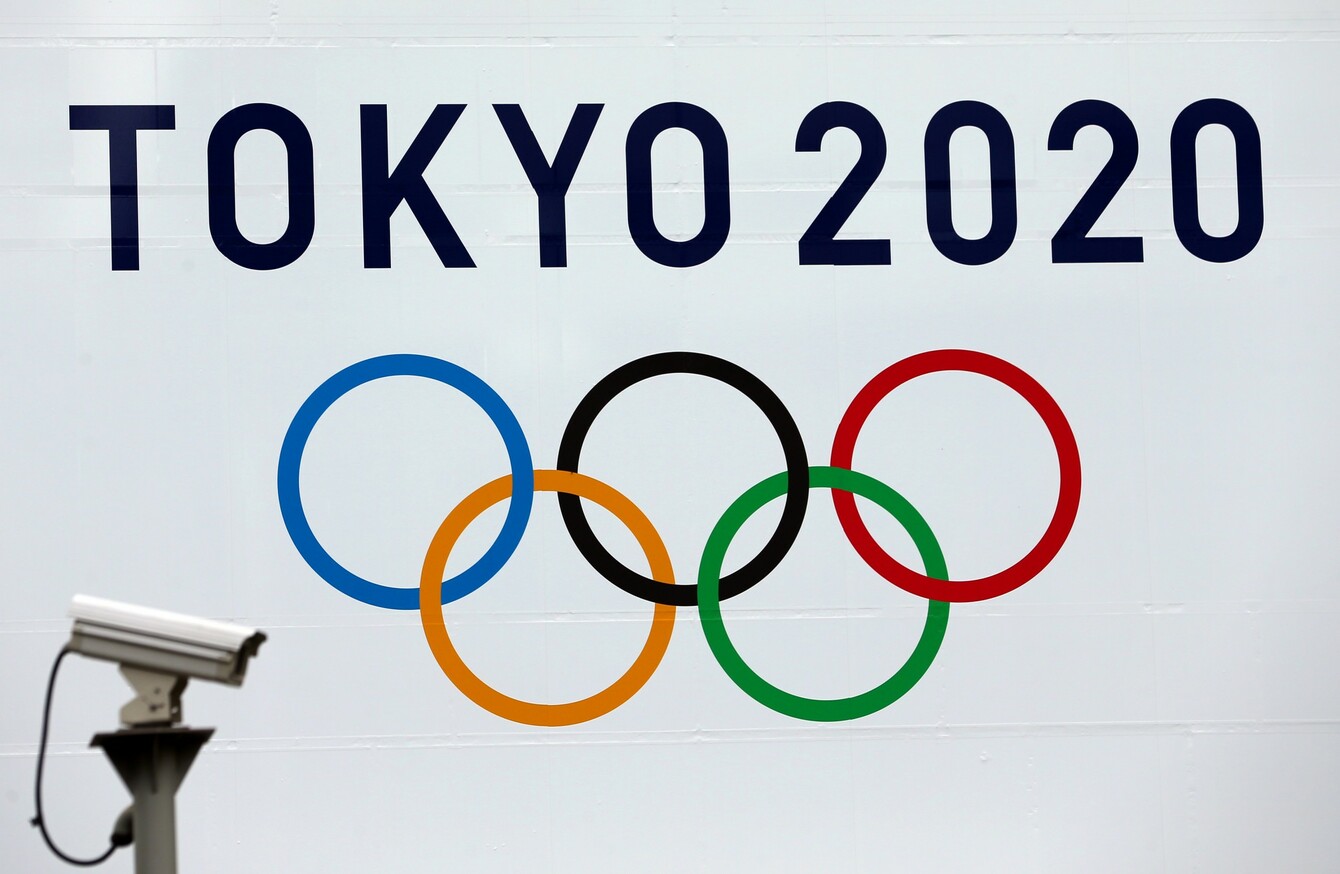 The official logo of the 2020 Olympic Games pictured at the townhall in Tokyo.
Image: DPA/PA Images
The official logo of the 2020 Olympic Games pictured at the townhall in Tokyo.
Image: DPA/PA Images
THE INTERNATIONAL OLYMPIC Committee has approved a mixed 4x400m relay along with 14 other events for Tokyo 2020, hailing the moves as "an important step" for gender equality at the Games.
IOC sports director Kit McConnell said the Tokyo Games would include 321 events, up from 306 at Rio 2016, with a focus on redressing the Olympic movement's long-standing disparity between male and female athletes.
Appealing to a more "urban" audience was another priority, he told reporters, announcing that both male and female 3-on-3 basketball and BMX freestyle had been added to the lineup.
Aside from the track relay, Tokyo will also see new mixed swimming events, including a 4×100 medley relay, along with mixed events in archery, judo and cycling.
Men's events in boxing, canoeing, shooting and rowing have also been swapped out for women's events, the IOC announced following an executive committee meeting at its lakeside headquarters in Lausanne, Switzerland.
We have taken a really important step forward in terms of gender equality," McConnell said, with the IOC having already laid out a goal of a 50-50 gender split among Olympians.
IOC chief Thomas Bach added in a statement that the "new events that we approved today, together with the five new sports that were added to the Tokyo 2020 programme last year, represent a step-change in the Olympic programme."
The five new sports already approved for Tokyo include climbing, surfing, skateboard, karate and baseball/softball.
The Olympics governing body also highlighted that while boosting female participation and, in theory, youth appeal, Tokyo 2020 will still have a lighter "footprint" than Rio 2016.
Despite an increase in events, there will be an overall reduction of 285 in the number of athletes.
The IOC said the process of changing the Summer Games programme began after Rio, when sports federations were able to review data on the appeal of their sports and specific events, before requesting changes for Tokyo.
"We had a large number of requests from international federations," McConnell said. "It is not possible to meet every request with a positive answer."
IOC executives also cut the number of male weightliftings and wrestlers by 120, in keeping with their goal of reducing the predominance of sports that have been most blighted by doping.