The Atlanta Braves' starting pitcher, Tim Hudson.
Image: John Amis/AP/Press Association Images
The Atlanta Braves' starting pitcher, Tim Hudson.
Image: John Amis/AP/Press Association Images
TIM HUDSON RELISHES the chance to pitch in such an important game.
His team would've preferred it didn't come down to this.
For the Atlanta Braves, a once-commanding lead in the NL wild-card race has been frittered away. They're on the brink of a historic September collapse, heading to the final day of the regular season tied with the St. Louis Cardinals for the final playoff spot.
"It's like living out a bad dream," Braves third baseman Chipper Jones said.
Atlanta took sole possession of the NL wild-card lead on June 20, according to STATS LLC, and held it until Tuesday's 7-1 loss to the Philadelphia Phillies. Just three weeks ago, the margin was a comfortable 8½ games.
While the Braves slumped, St. Louis got hot and won 21 of 29, the latest a 13-6 triumph at Houston after spotting the last-place Astros an early five-run lead.
Now, the Cardinals are trying to become the first team to wipe out a lead of at least eight games in September, though they've got some competition. The Boston Red Sox have fallen apart just like the Braves, allowing Tampa Bay to pull even in the AL wild-card race going to the 162nd game.
"It's kind of fed us here the last few days, 120 years of baseball and this is one of those historic runs to tie," St. Louis manager Tony La Russa said. "But there's a different story between tying and finishing it off."
At least the Braves still had their ace in reserve. Hudson (16-10) was set to face Philadelphia's Joe Blanton (1-2) with the season on the line.
"There's no other place I'd rather be than on the mound when the game means something," Hudson said.
Atlanta has lost four in a row — scoring just four runs in that span — and eight of 11 to put itself in this predicament.
Hudson tried to stay upbeat.
"It's no secret what's going on," he said. "We've had some tough games. But once this is all over and, hopefully, we win and we're going to the next level, I think there will be a lot of weight off our shoulders. Hopefully we can get in there and it will be a different tune come playoff time."
If the teams are still tied after Wednesday, there will be a one-game playoff the following day in St. Louis. The Cardinals earned the home field with a 5-1 lead over the Braves in the season series.
"We feel pretty good about it," St. Louis star Lance Berkman said. "We've been playing well."
The Cardinals appeared in big trouble when Houston jumped to a 5-0 lead in the third inning. But St. Louis tied it with a five-run fourth, and pinch-hitter Ryan Theriot delivered a tiebreaking two-run triple in the seventh.
"It's been unbelievable," said Allen Craig, who came through with two big hits after replacing Matt Holliday. "I don't know if it's meant to be or not. All I know is that we've made an incredible run and we've got one game left and we're going to give it our best shot. If it happens, then it was meant to be."
No one could've foreseen such a dramatic finish only a few weeks ago.
In the American League, the Tampa Bay Rays are loose and raring to go, ready to work overtime — if necessary — to clinch the final post-season berth.
"Whatever it takes," designated hitter Johnny Damon said. "It's been a fun ride and hopefully it continues."
The Rays' improbable bid for a third playoff berth in four years comes down to the final day of the regular season after Tuesday night's 5-3 victory over the New York Yankees left them tied for the wild card with Boston. The reeling Red Sox held off the Baltimore Orioles 8-7.
If the teams remain tied after Wednesday night's season finales, they will meet in a one-game playoff at Tropicana Field on Thursday afternoon.
"We have to focus on ourselves … play our game and not worry about the other side of it," manager Joe Maddon said. "That will eventually take care of itself."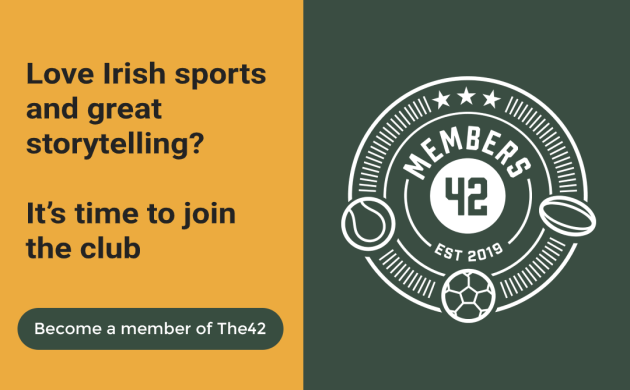 "All the indicators are there, let's just keep pushing," Maddon said. "When those things kind of show up, it really promotes even more fight, I think. There's more of a believability about the moment."
The Yankees, who clinched the division title and homefield advantage throughout the AL playoffs last week, rested Derek Jeter and plan to play most — if not all — of their regular lineup again on Wednesday. Manager Joe Girardi remained undecided on a starting pitcher for the finale, but it figures to be a reliever.
Tampa Bay will go with All-Star lefty David Price, who's 12-13 after finishing second in balloting for the AL Cy Young Award a year ago.
The Rays said he's up to the task.
"I always have the utmost confidence when David pitches. I really do," Maddon said. "Every time he pitches we feel like we're going to win that night. I know some things have not necessarily gone his way this year, but in a very tight moment, you always feel very comfortable about how David will pitch."
Despite squandering their big lead with a miserable September, the Red Sox are excited about still having a chance to make the postseason on the final day.
"I think it's really good for baseball (but) not so good for my stomach," Boston manager Terry Francona said. "It's exciting. If you don't want to show up (Wednesday) and play, you've got no pulse."
– additional reporting from the AP