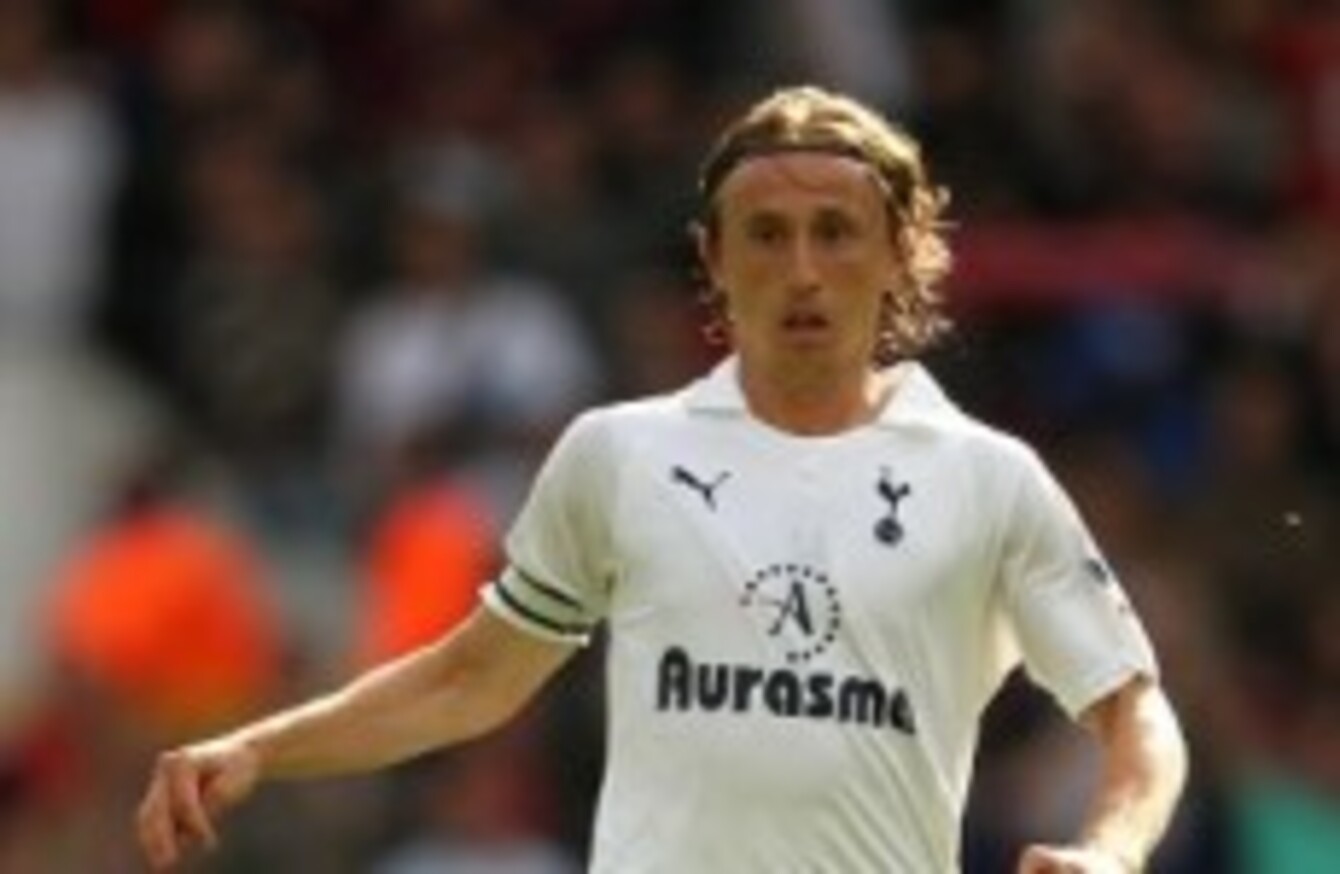 Image: Stephen Pond/EMPICS Sport
Image: Stephen Pond/EMPICS Sport
LUKA MODRIC WILL be rewarded for agitating for a move from Tottenham with a new contract worth up to £130,000 a week.
The Croatian will become the highest paid player in the club's history with a basic wage of £95,000 a week, rising to £130k with bonuses, according to the Daily Mirror.
Modric, who refused to play against Manchester City earlier this season and put all sorts of ideas into Carlos Tevez' head, was the subject of numerous bids by Chelsea over the summer.
The 25-year-old could have earned up to £150,000 a week at Stamford Bridge, tripling the money he is currently on at Spurs.
Meanwhile, Tom Huddlestone is facing another lengthy spell on the sidelines as he prepares to undergo ankle surgery.
Tottenham boss Harry Redknapp would not put a specific time frame on the 24-year-old midfielder's absence.
Redknapp said: "He needs another operation. He's already had one but there is still a problem with him. It's a blow. He will be out for a while."