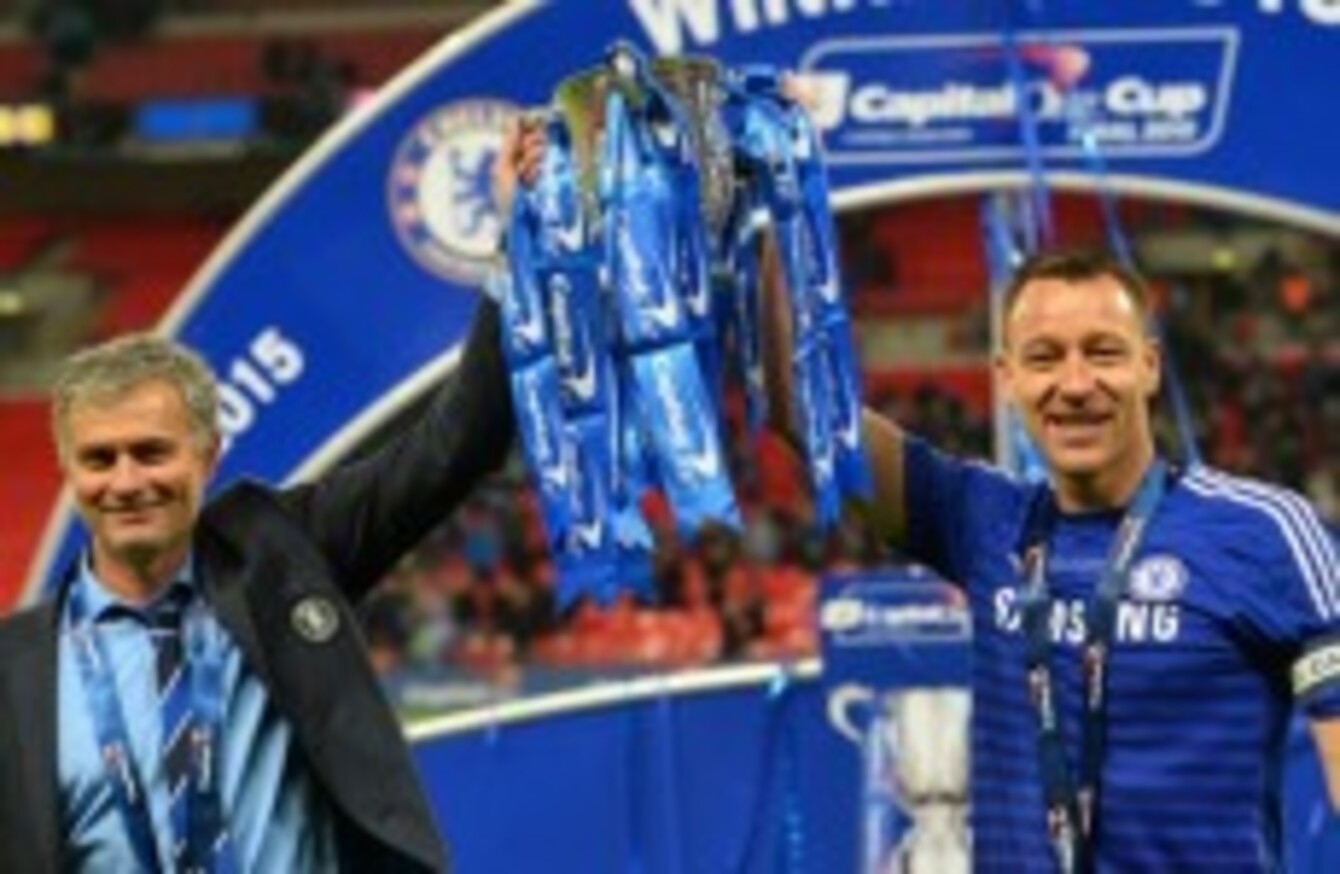 JOHN TERRY HAS lifted the lid on what makes Chelsea boss Jose Mourinho the best motivator of players he has ever worked with.
Mourinho stands on the brink of a first Premier League title since returning to Stamford Bridge this season, while Terry has re-established himself as the lynchpin of a Blues defence that has conceded just 25 goals.
And speaking to Chelsea Pitch Owners, the 34-year-old placed the credit for his career resurgence firmly at the feet of Mourinho.
"He knows what buttons to press," Terry is quoted as saying by The Sun. "He knows what makes me tick.
"And when he came back this time, I got that little phone call saying 'I need you to hit the ground running. People have written you off'.
"There's only one manager. It's his handling of different players differently and he does it superbly. He knows if I make a mistake he can tell me — some players you can't.
"He's just inspiring and, for me, there's none better at drawing the best out of people than Jose Mourinho."
Terry claims Mourinho has a natural feel for the mood of his players and tailors his approach accordingly — even if his actions can occasionally seem a little bizarre.
"Sometimes you're losing a game at half-time, which doesn't happen often at this club, and you expect to come in and get a rollicking," he added. "But you come in and the manager is calm, collected — the complete opposite.
"He's like, 'Listen, we're going to win the game. We're going to get an early goal…' And he talks you through it.
"Then other times you'll be winning two or three-nil and you'll come in happy at half-time and he'll go ballistic. Tables will go over, bottles of water will go flying. You think, 'Where's that come from?'
"But you go out for the second half and win the game 5-0 rather than scraping through 3-1, 3-2.
"He just gets a feel for everyone and every single game. And I look at that and think no one else that I've experienced as a manager has got that."