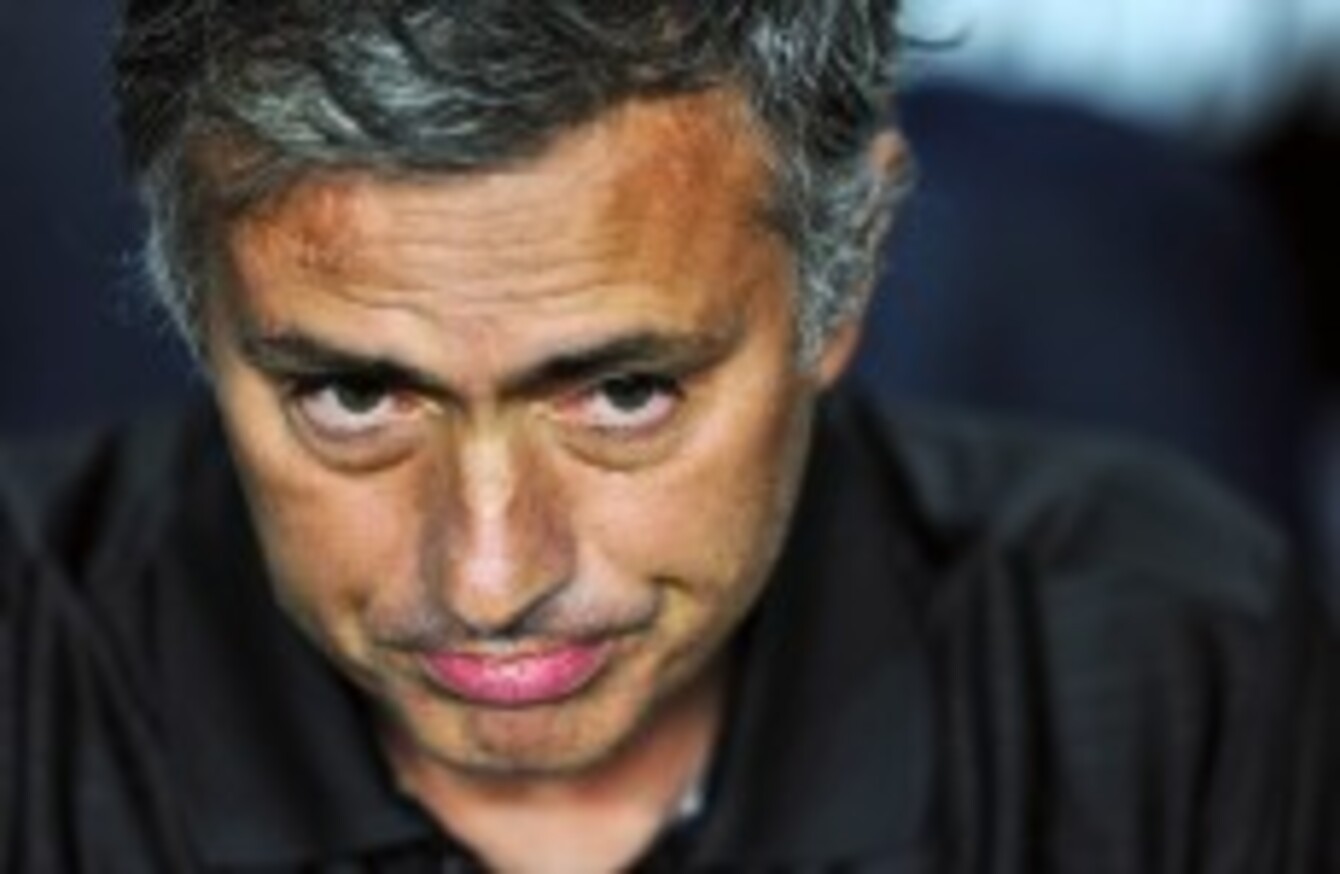 Image: MANU FERNANDEZ/AP/Press Association Images
Image: MANU FERNANDEZ/AP/Press Association Images
REAL MADRID MANAGER José Mourinho has refused to apologise for his part in the fracas that brought last week's second leg of the Spanish Super Cup to an unseemly end.
The Portuguese left his bench in the final moments of Madrid's clash with Catalan rivals Barcelona after a brutal challenge from Madrid left-back Marcelo brought Cesc Fabregas to ground. The "tackle" prompted a tense, on-pitch confrontation between the two sides, in the midst of which Mourinho could be distinguished jostling with numerous Barcelona players and, spectacularly, sticking his finger in the eye of Barcelona assistant coach Tito Vilanova.
After the match came to an end, the two-time Champion's League winner was seen making inappropriate gestures to Barcelona players Dani Alves and Lionel Messi. He also made an offensive remark about Vilanova in a post-match interview, pretending to mispronounce his name in such a manner as to render it a slang term for "penis".
Club spokesperson Eladio Parames is quoted in today's Guardian, however, as stating that Mourinho "will not ask forgiveness" and that he believes "he was defending the interests of Real Madrid."
The announcement comes in the wake of news that the manager looks unlikely to face UEFA disciplinary action.