MUNSTER 'A' PULLED off a brilliant comeback win in the British & Irish Cup final against Jersey at Musgrave Park, winning 29-28 after trailing 18-0 at one stage in the first half.
Peter Malone's side were excellent after the break and scored three second-half tries to draw themselves back into the game, before out-half David Johnston kicked the winning three points from the tee.
Back row Gavin Coombes scored a try in the first half, with hooker Kevin O'Byrne dotting down soon after the interval.
Out-half Johnston was next over for Munster and their fourth try came in stunning fashion as wing Alex Wootton broke from deep in his own half on kick return.
Jersey did respond to Wootton's try with a penalty to push themselves back in front at 28-26, but Johnston got a chance off the tee with around 10 minutes remaining and didn't flinch.
The late penalty sealed the British & Irish Cup for Malone's men, bringing the trophy back to the southern province for the first time since the 2011/12 season.
Watch the match in full below: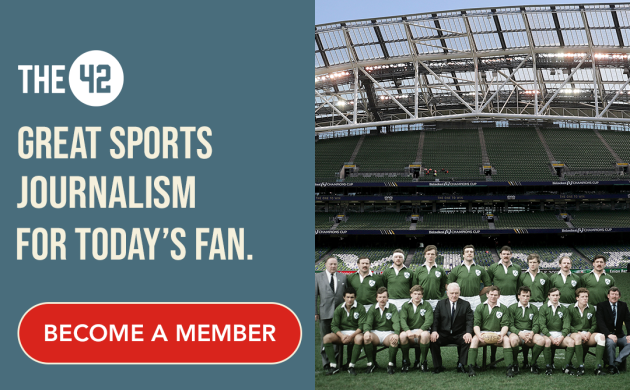 Source: ITV Channel Television/YouTube
MUNSTER A: Stephen Fitzgerald; Dan Goggin, Sam Arnold, Cian Bohane (captain), Alex Wootton; David Johnston, John Poland; Peter McCabe, Kevin O'Byrne, Brian Scott; Mark Chisholm, Darren O'Shea; Gavin Coombes, Conor Oliver, Robin Copeland.
Replacements: Duncan Casey, Liam O'Connor, Rory Burke, Fineen Wycherley, Sean O'Connor, Abrie Griesel, Greg O'Shea.
JERSEY REDS: Ross Adair; George Watkins, Jordan Davies, Apakuki Ma'afu, Nick Scott; Callum Sheedy, Kieran Hardy; Jake Woolmore, Joe Buckle, Simon Kerrod; James Voss, Pierce Phillips; James Freeman (captain), Gary Graham, Nick Haining.
Replacements: Nick Selway, Sean McCarthy, Jake Armstrong, Uili Kolo'ofa'i, Max Argyle; Joel Dudley, Lewis Robling.