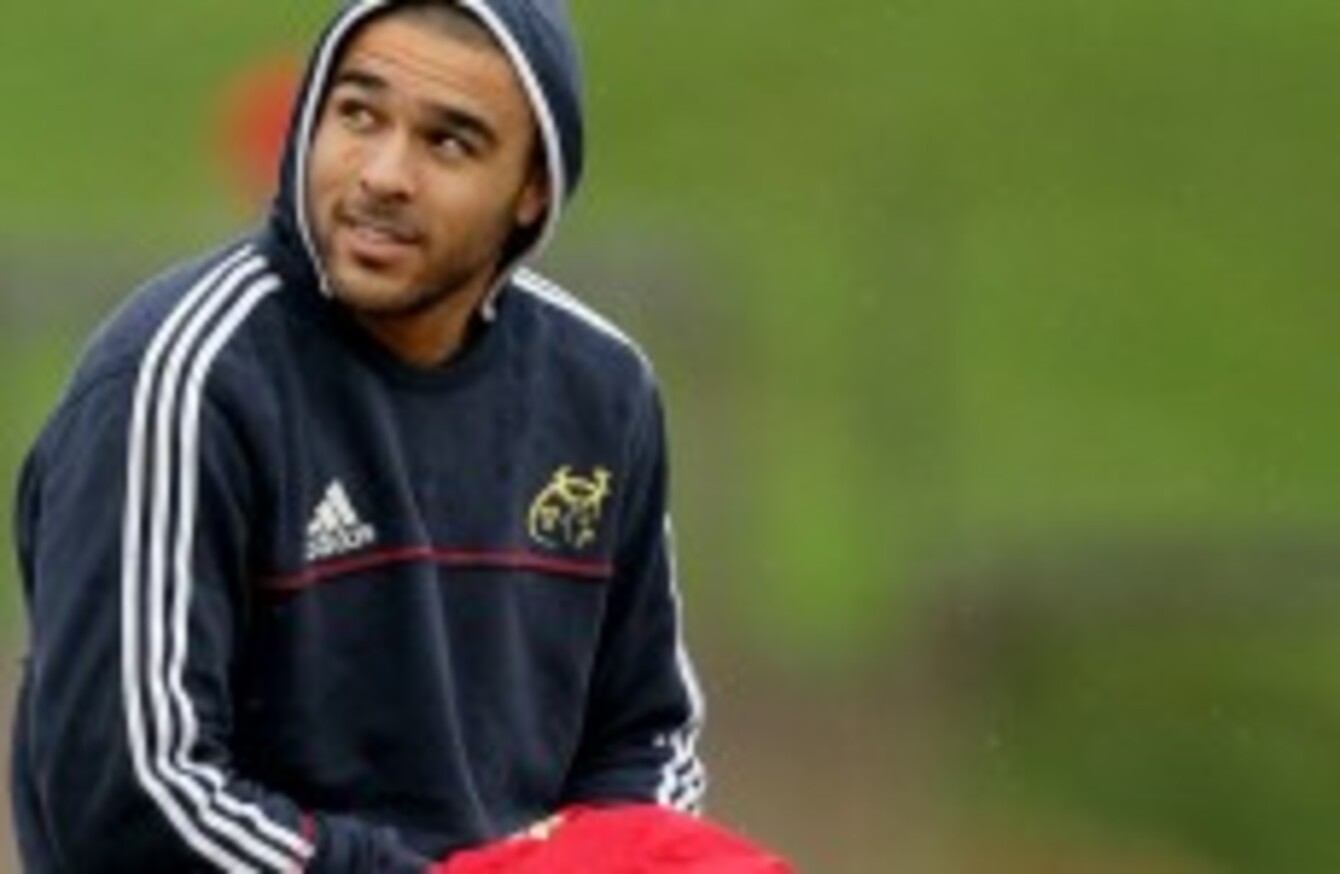 Simon Zebo sits out training in Limerick yesterday.
Image: INPHO/James Crombie
Simon Zebo sits out training in Limerick yesterday.
Image: INPHO/James Crombie
SIMON ZEBO HAS been included in the Munster squad for their trip to Wales this weekend.
The Reds travel to Llanelli for the first of back-to-back ties with the Scarlets on Saturday. Zebo finished yesterday's training session at the University of Limerick on crutches after he went over on an ankle.
That injury scare came on the same day that fellow wing Doug Howlett was ruled out for the rest of the season with an achilles injury.
The All Blacks legend is due to go under the knife this week.
Tony McGahan has included the Corkman in the squad that, other than Howlett, has no other major changes.
The game will be Ronan O'Gara's 100th appearance in the tournament, following in the footsteps of team-mate John Hayes.
"I was honoured to present John Hayes with his cap for reaching 100 Heineken Cup matches. He was the most fitting Munster man to achieve that milestone," said O'Gara.
"It is a great thing to achieve, but I don't look upon it as anything big at this stage. When I retire in a few years time I will look back on it as being a significant cap because it is such a fantastic competition.
"It is a competition that has given me every possible emotion – and that's why you play the game. I have had wonderful moments and disappointing moments, but that's why you get involved in sport and that's why this team is so special to me and why the fans are so loyal to the Heineken Cup – it is a wonderful ambassador for northern hemisphere rugby."
How do you pick out one moment from a European career that started with a 48-40 defeat at The Stoop against Harlequins back in the 1997/98 season and has seen O'Gara win two titles, reach four finals and five other semi-finals. It is virtually impossible, especially as this season's two games have thrown up two more candidates for his Top 10 best moments.
"Because of the way the competition is structured, if you are lucky enough to win it you play nine games, which isn't many. That means every game in Europe is a big one," he added.
"That has been the way Munster has always looked upon it. Last year when we didn't get out of our group we were guilty of treating every game the same. But the stature of the Heineken Cup is that it has been held above everything else. That's the way it has always been for us in Munster and that's how I want it to be.
"I've been so lucky because the Heineken Cup has given me so many great memories. To name just a few would be doing an injustice to the 25 or more others I could choose.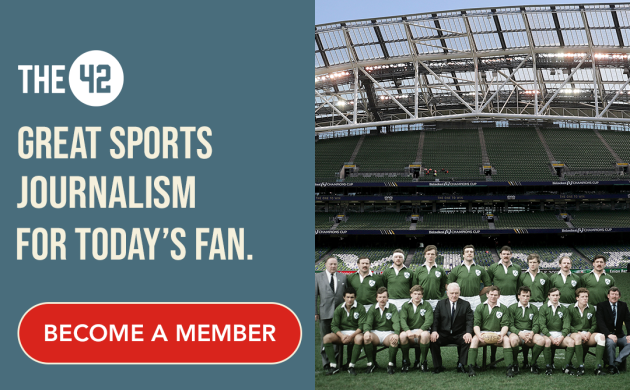 "You can go back to the semi-final against Toulouse in 2000 and see the brand of rugby we played. Munster had traditionally been a forward orientated side, but that was the start of the 15 man game.
"We have evolved every season since then, which you have to do, because the standard rises every year – it is an unbelievable competition."
- additional reporting Mark Jones
Munster: M Horan, W du Preez , S Archer, BJ Botha, J Hayes, D Varley, D Fogarty, D O'Callaghan, D Ryan, M O'Driscoll, I Nagle, P O'Connell, B Holland, P O'Mahony, N Ronan, T O'Donnell, D Leamy, J Coughlan, C Murray, T O'Leary, R O'Gara, I Keatley, S Deasy, T Gleeson, D Barnes, W Chambers, S Zebo, L Mafi, D Hurley, J Murphy.