UNLESS YOU'VE KEPT a safe distance from Twitter or Munster this past 24 hours, you'll know that the players are currently in the middle of their #MunsterRace.
The concept sees small teams of players dispatched to various starting points in the province and tasked with making their way to Youghal by tomorrow evening. The overall point of the exercise is to press the flesh in some of the areas lesser associated with rugby.
Step forward, Dungarvan.
There, after a spot of coaching with gathered kids, they mingled with the great Dan Shanahan.
Billy Holland tweeted this image of the encounter with the words: "Dan The Man showing [Darren Sweetnam] how things are done."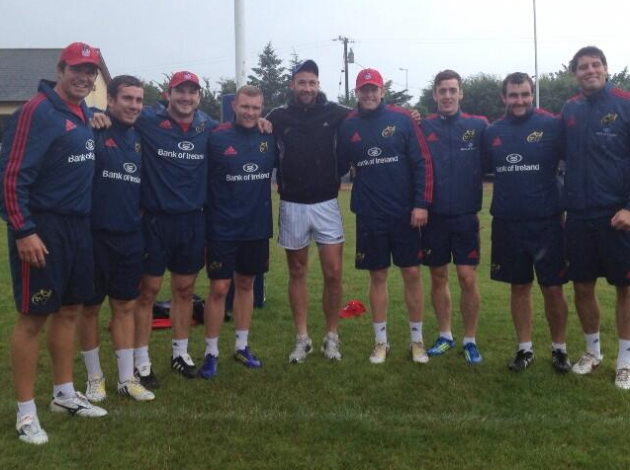 Image credit: @BillyHolland
Who will they bump into next, what will they eat, where will they sleep?
Follow #MunsterRace on Twitter to find out in real time or come back over to the warm, cosy comfort of TheScore.ie  for the best bits.