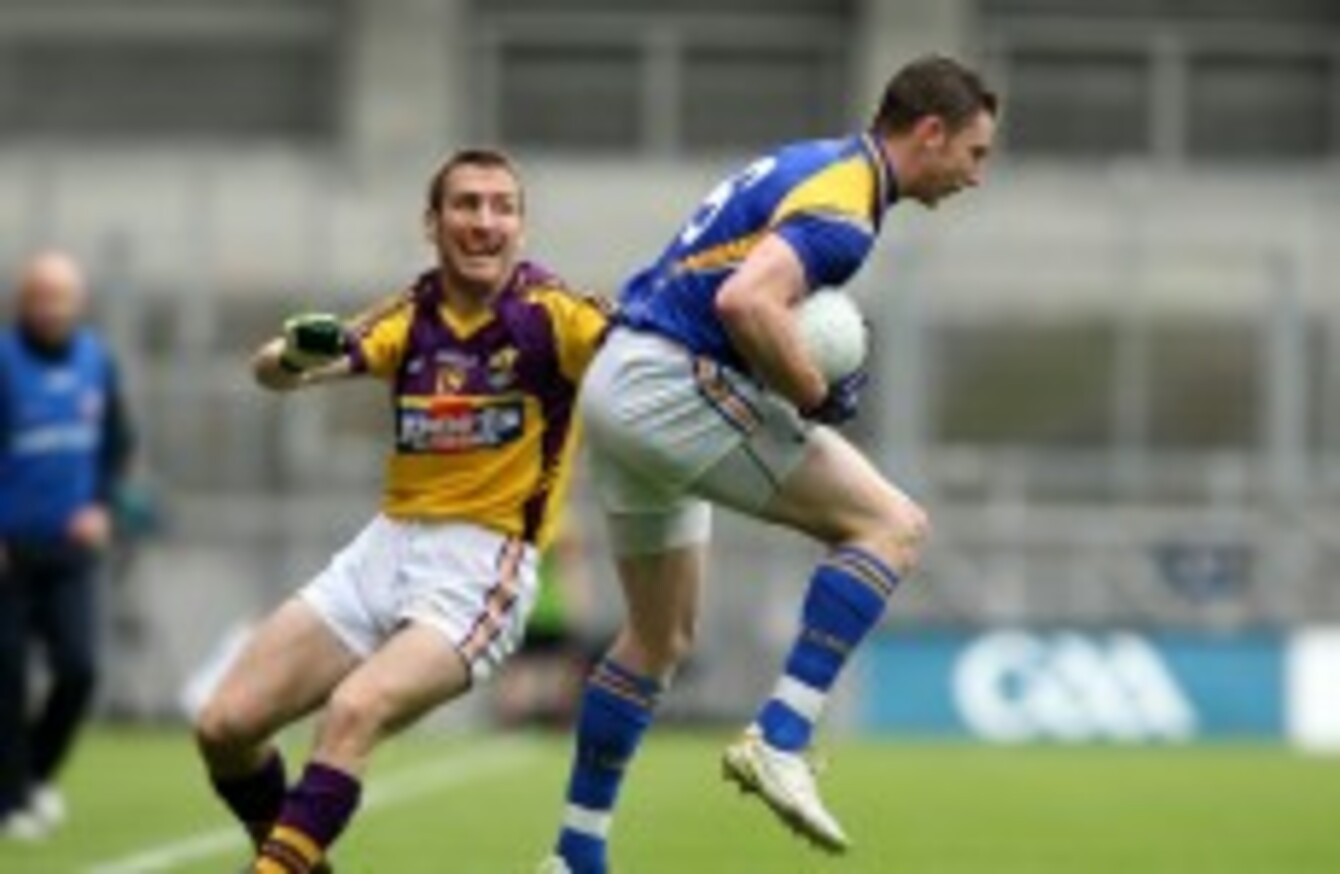 Image: ©INPHO/Ryan Byrne
Image: ©INPHO/Ryan Byrne
'WHAT WAS THE coldest day you've ever spent in Croke Park?' is not a conversation you should be having at the start of June in the Croke Park press-box.
But there we were on Sunday, discussing the 2006 All-Ireland club finals, and coming to some sort of agreement that the aforementioned occasion was the sort of day that would have prompted Tom Crean to say – 'right, that's it, time to open this pub I've been talking about.'
I remember that day well because I went along to see two Galway teams competing – and they both won.
The football final was a redemptive moment for one of my all-time favourite sportsmen Michael Donnellan, a fitting finale to his amazing career.
The hurling final was a game adorned by a young Joe Canning, a little taster of all the All-Irelands we were going to win (ahem) with him playing for the county team… but all I could think about was why I hadn't thought to pack a hot water-bottle, or a marble fireplace while I was at it.
The topic of conversation came up because of course, 1 week after I urged Dave McIntyre on-air to get the suncream out and 'do my back' before we started our commentary of Meath and Wicklow, we were enduring Baltic conditions in Croke Park for the football quarter-final double-header in the Leinster championship featuring Longford and Wexford, and Dublin against Louth.
Newstalk had the first game live, and there's little doubt we got the better half of it, because Dublin and Louth was a total non-entity of a game. In fact, I have nothing of interest to say about it whatsoever, so back to our match, which I thought was a real barn-burner.
The football may have been littered with mistakes, but I thought the frenetic pace of the game, the quality of some of the shooting (from Brian Kavanagh and Adrian Flynn in particular), and the knife-edge finish, made it entertaining never the less. Never mind the quality, feel the excitement.
We had former Meath centre-back Anthony Moyles on co-commentary for us, with Conor Deegan, and while Adrian Flynn was banging over points for fun despite the number 5 on his back, Anthony gave us a very interesting tidbit of information regarding 'the defender's fist-pump'.
This is when a defender tries to centre the ball from a wide position, aims for roughly the penalty spot, only for the ball to skew horribly off the outside of his boot… and fly over the bar.  Cue a belated fist-pump to tell the crowd that's what he meant to do all along.
Funnily enough, that came up not because of Adrian Flynn, who is a beautiful striker of long-range points, but another Wexford player, who had a forward's number on his back but was playing far deeper than that and would not be renowned as a regular scorer of points with the outside of his right boot from the right wing. Let's just call him E. Bradley… too obvious?  How about Eric B then… yes, that's much better.
I was actually spared the worst of the elements though, being down on the sideline, because the Croke Park press box is without doubt under the spell of some micro-climate, which makes it 5-7 degrees colder there than it is anywhere else in Ireland.
That obviously didn't stop me going on a mad hunt at half-time for a cup of tea – a search which led me to take a tea-bag off the lads at TV3, and some hot water off Joanne Cantwell and her RTE buddies. I took a packet of biscuits as well, but to be honest I don't know who I stole them from.
What are they
really like?
Rare insights on sport's biggest names from the writers who know them best. Listen to Behind the Lines podcast.
Become a Member
Broadcasting ecumenism is alive and well in the bowels of the Hogan Stand.
Next Saturday I'll be sitting down in an Irish bar somewhere in Gdansk, begging with the bar-man to turn on the highlights of Galway-Sligo… at 11.15pm local time. So that's bound to go well I'm sure. The entire 'Off the Ball' team is jetting off to Poland this Tuesday, to bring you the very best coverage of Euro 2012 for the next two weeks, and of course we'll also be covering every angle of the GAA season from over there as well, so stay tuned.
This week Murph was – talking to Wexford's injured wing-back Aindreas Doyle before the game and was very surprised to hear him talk about how a small crowd in Croker made it easier for players to hear instructions from Jason Ryan on the sideline. Having covered quite a few games involving Wexford, I can confirm that Jason Ryan has a set of pipes on him like Foghorn Leghorn – you could hear him from Quinns in Drumcondra.  So crowd size is definitely not an issue…