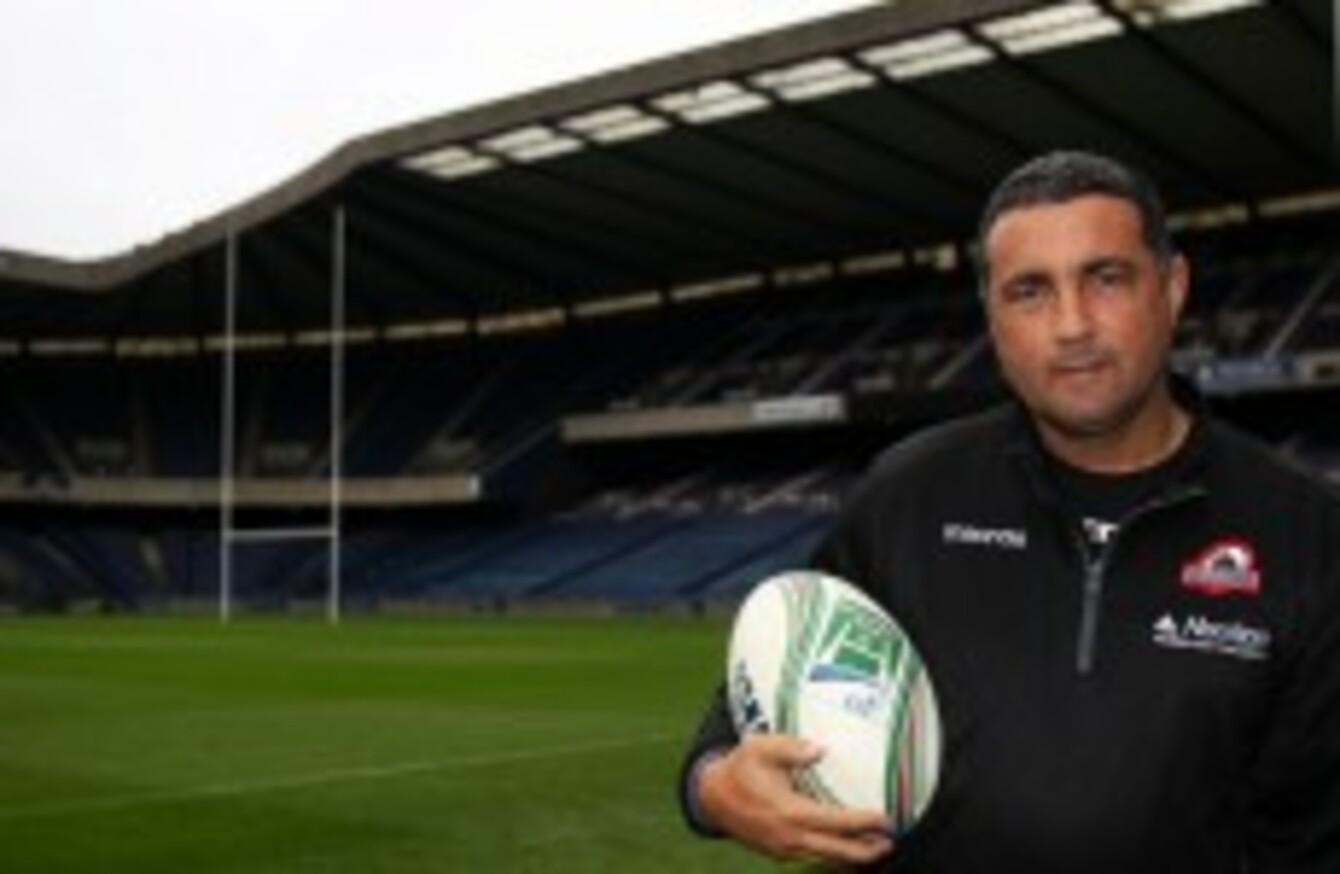 Edinburgh coach Michael Bradley at Murrayfield.
Image: Lynne Cameron/PA Wire
Edinburgh coach Michael Bradley at Murrayfield.
Image: Lynne Cameron/PA Wire
THE SCOTTISH RUGBY UNION is considering going down the same path as its Irish counterparts and offering up naming rights to Murrayfield.
The Edinburgh stadium, opened in 1925, could have a new, sponsor-driven name in time for next year's Six Nations.
Scottish Rugby chief executive Mark Dodson told BBC Scotland that a re-naming deal could generate millions of pounds a year for the benefit of the union.
"The single biggest piece of our inventory is our national stadium," he said. "We would like to see if we can monetise that.
"It would be crazy for us not to look at using our single biggest piece of inventory to drive revenue. We want to get the right price for it." Dodson added:
We're looking at trying to bring money in across our inventory. We want to be sympathetic about how we do it.
"It depends on how you pitch and what goes in the package, but it's millions of pounds a year."
The possibilities are endless – from Tartan to Whisky
Lansdowne Road was renamed the Aviva Stadium in 2009 in a deal, according to the Irish Independent, that brought the IRFU and FAI an estimated €40m.
Emirates paid Arsenal £100m to have its name on the club's new stadium for 15 years, following their move from Highbury.
South Africa play many of their internationals at Coca-Cola Park (Ellis Park) while the Westpac Stadium ('Cake Tin') hosts at least two All Blacks matches a year.
If the SRU wanted to keep the stadium name in-country, they could approach the likes of Bell's whisky, House of Fraser, Scottish Widow or McVitie's.
A list of the top 100 Scottish websites throws up some alternatives that may not roll off the tongue so easily – Ripping Records Music Shop or Martins Jewellery Watch and Clock Repair Co.
TheScore.ie can just imagine RTÉ's Michael Corcoran now – 'A last minute Ronan O'Gara drop goal has broken Scottish hearts at the Ramscraigs Boarding Kennels Stadium'.