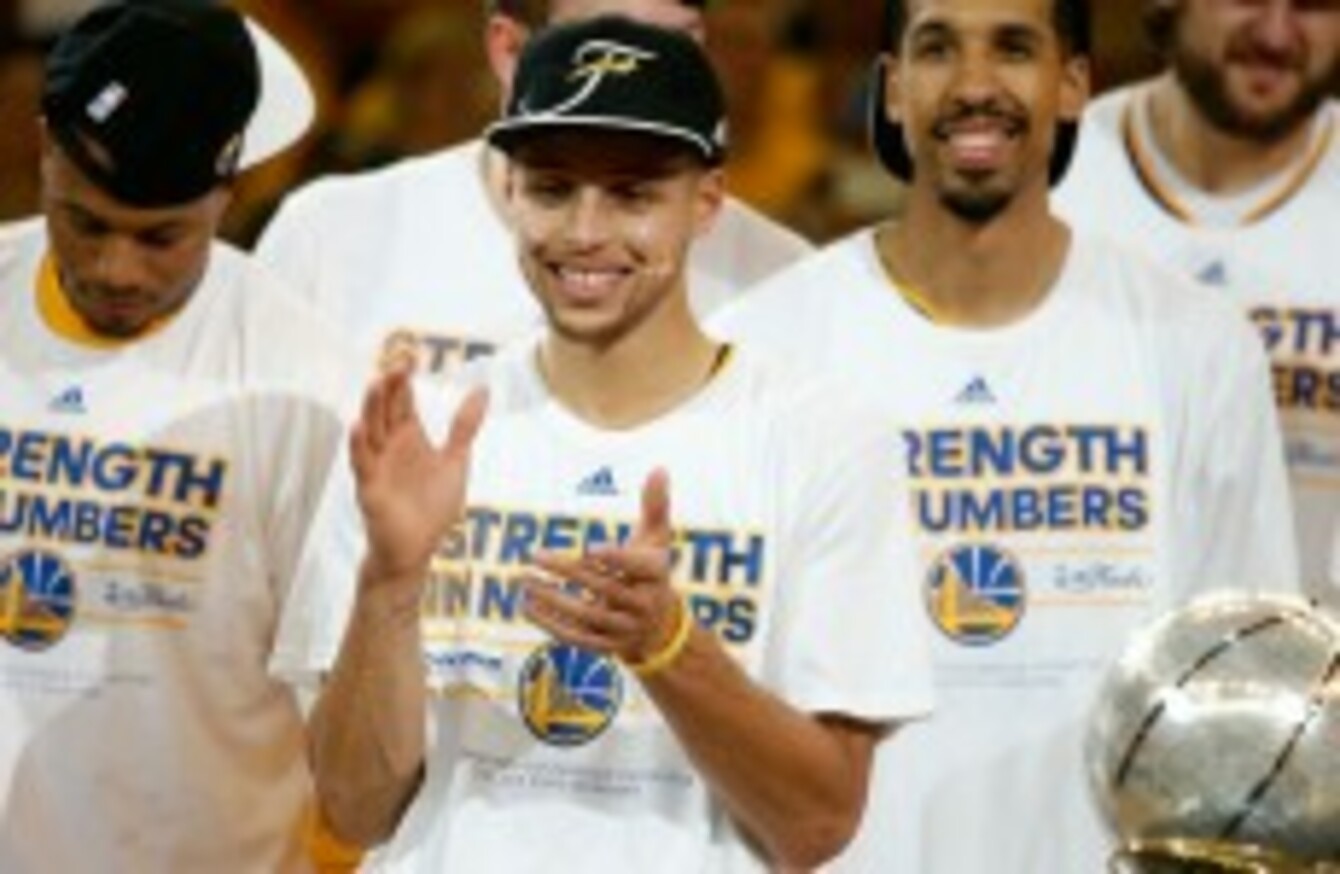 NBA MVP: Steph Curry.
NBA MVP: Steph Curry.
THE CLEVELAND CAVALIERS and Golden State Warriors will face off in what is sure to be an exciting NBA Finals match-up, tipping off this week.
The two teams met twice earlier in the season, splitting the series with each team winning on its home court.
All eyes will be on MVP Steph Curry and former league MVP LeBron James. These are two of the biggest names in the league right now and both players have been phenomenal in the playoffs so far.
The Warriors earned home-court advantage as they had the best record in the NBA this season (67-15). That edge will likely play a big role in the series as Golden State only lost twice at home all season.
Both teams have performed well in the postseason, with the Cavs sweeping two of the three teams they faced.
Source: NBA/YouTube
Schedule
Game 1: Thu. June 4, at Golden State
Game 2: Sun. June 7, at Golden State
Game 3: Tue. June 9, at Cleveland
Game 4: Thu. June 11, at Cleveland
Game 5 *: Sun., June 14, at Golden State
Game 6 *: Tue. June 16, at Cleveland
Game 7 *: Fri. June 19, at Golden State
* = if necessary
Season series: Tied 1-1
Key players: Curry and James are not the only reason these teams made it to the NBA Finals. Golden State's Klay Thompson and Cleveland's Kyrie Irving both averaged 21.7 points per game during the regular season, tied for ninth in the league.
The Cavs' Tristan Thompson has been an outstanding rebounder, especially on the offensive side. JR Smith and Iman Shumpert have been great contributors, as both average over 10 points per game in the playoffs.
The Warriors' Draymond Green is a reliable third player behind Curry and Thompson. He is averaging 14 points and 10.8 rebounds, while dishing out 5.3 assists per game.
Injuries: The Cavaliers have been playing without Kevin Love, who was injured in the playoff series against the Celtics. Irving also missed some time due to left knee tendinitis, but he returned to play in Game 4.
The Warriors are relatively healthy, but Thompson suffered an injury in Game 5 against the Rockets. He took a knee to the head and showed concussion-like symptoms after the game. His status for the series is unkown.
Prediction: Warriors in 7
How do you see this one going?