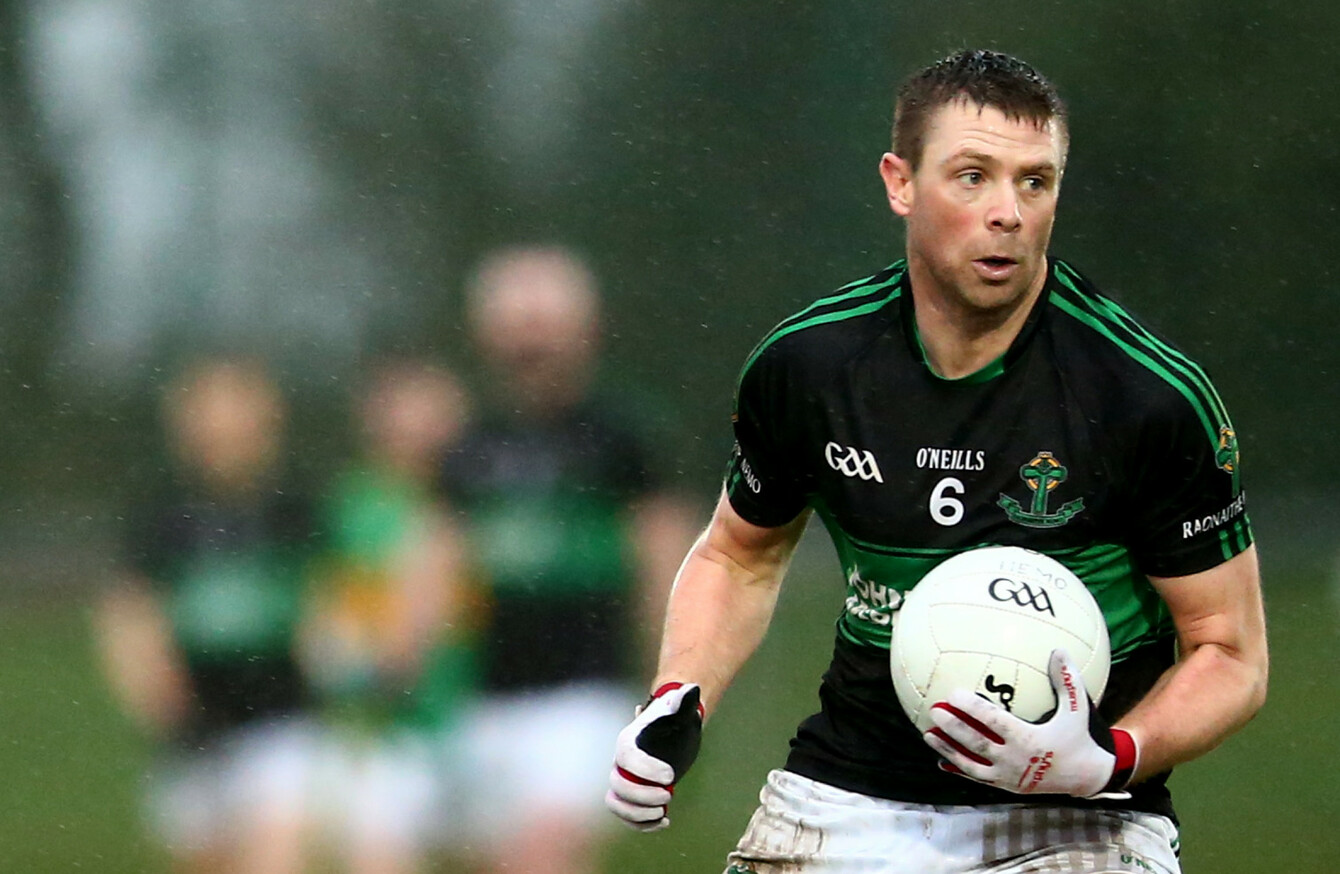 Image: James Crombie/INPHO
Image: James Crombie/INPHO
Updated at 00.46
Nemo Rangers 5-13
Duhallow 0-12
Denis Hurley reports from Páirc Uí Rinn
NEMO RANGERS CRUISED into a third Cork county SFC final in five years as their firepower helped them to see off Duhallow at Páirc Uí Rinn on Sunday afternoon.
Leading by 2-7 to 0-7 at half-time, the city side – last champions two years ago – did much to secure the outcome as Luke Connolly struck for his second and his side's third goal within two minutes of the resumption. The Cork star finished with 3-3 as Nemo boasted ten scorers in all.
Nemo moved into a 1-2 to 0-1 lead inside seven minutes as Paddy Gumley netted, though points from Michael Vaughan and Mark Ellis kept Duhallow in touch, the divisional team not helped by the fact that so many players had played for their clubs at intermediate and junior level over the weekend.
The Nemo lead stood at 1-6 to 0-6 when Connolly got his first goal on 23 minutes, and when they moved nine ahead when the same player netted in the second half, they didn't look like being overhauled.
Just to be safe, they had a fourth goal came courtesy of Ciarán Dalton following a great team move, and Connolly got his third as he stroked a penalty home following a foul on sub Colm Kiely, while Kiely and fellow replacements Adrian Greaney and Jack O'Donovan also got in on the act.
Scorers for Nemo Rangers: Luke Connolly 3-3 (1-0 penalty), Paddy Gumley, Ciarán Dalton 1-1 each, Jack Horgan 0-2, Barry O'Driscoll (free), Colm Kiely, Colin O'Brien, Adrian Greaney, Jack O'Donovan, Tomás Ó Sé 0-1 each.
Scorers for Duhallow: Donncha O'Connor (frees), Kevin Crowley 0-3 each, Anthony O'Connor 0-2, Mark Ellis, Séamus Hickey, Michael Vaughan 0-1 each.
Nemo Rangers
1. Micheál Martin
2. C McWhinney
4. Alan Cronin
3. Aidan O'Reilly
5. Tomás Ó Sé
6. Stephen Cronin
7. Kevin Fulignati
8. Jack Horgan
9. Alan O'Donovan
10. Barry O'Driscoll
11. Paul Kerrigan
12. Colin O'Brien
14. Paddy Gumley
13. Luke Connolly
15. Ciarán Dalton
Subs:
20. Conor Horgan for O'Driscoll (30, injured)
17. Kevin O'Donovan for Kerrigan (46)
18. Colm Kiely for Gumley (46)
30. Jack O'Donovan for Fulignati (49)
24. Michael Dorgan for Jack Horgan (51)
22. Adrian Greaney for Dalton (55)
Duhallow
1. Patrick Doyle (Knocknagree)
4. Dermot Hickey (Cullen)
2. Alan Ryan (Newmarket)
3. Eamonn O'Callaghan (Rockchapel)
5. Kevin Crowley (Millstreet)
6. John McLoughlin (Kanturk)
14. Aidan Browne (Newmarket)
8. Mark Ellis (Millstreet)
9. TJ Brosnan (Newmarket)
17. Bart Daly (Newmarket)
10. Anthony O'Connor (Knocknagree)
12. Séamus Hickey (Rockchapel)
13. Jerry O'Connor (Boherbue)
11. Donncha O'Connor (Ballydesmond)
15. Michael Vaughan (Millstreet).
Subs:
18. Eoghan O'Connor (Kanturk) for Ellis (26, injured)
20. Matthew Dilworth (Knocknagree) for Brosnan (35)
22. Eoghan McSweeney (Knocknagree) for Daly (35)
7. Daniel Buckley (Boherbue) for Ryan (47)
23. Fintan O'Connor (Knocknagree) for Anthony O'Connor (51)
24. Shane Hickey (Millstreet) for McLoughlin (58).
Referee: Michael Collins (Clonakilty).