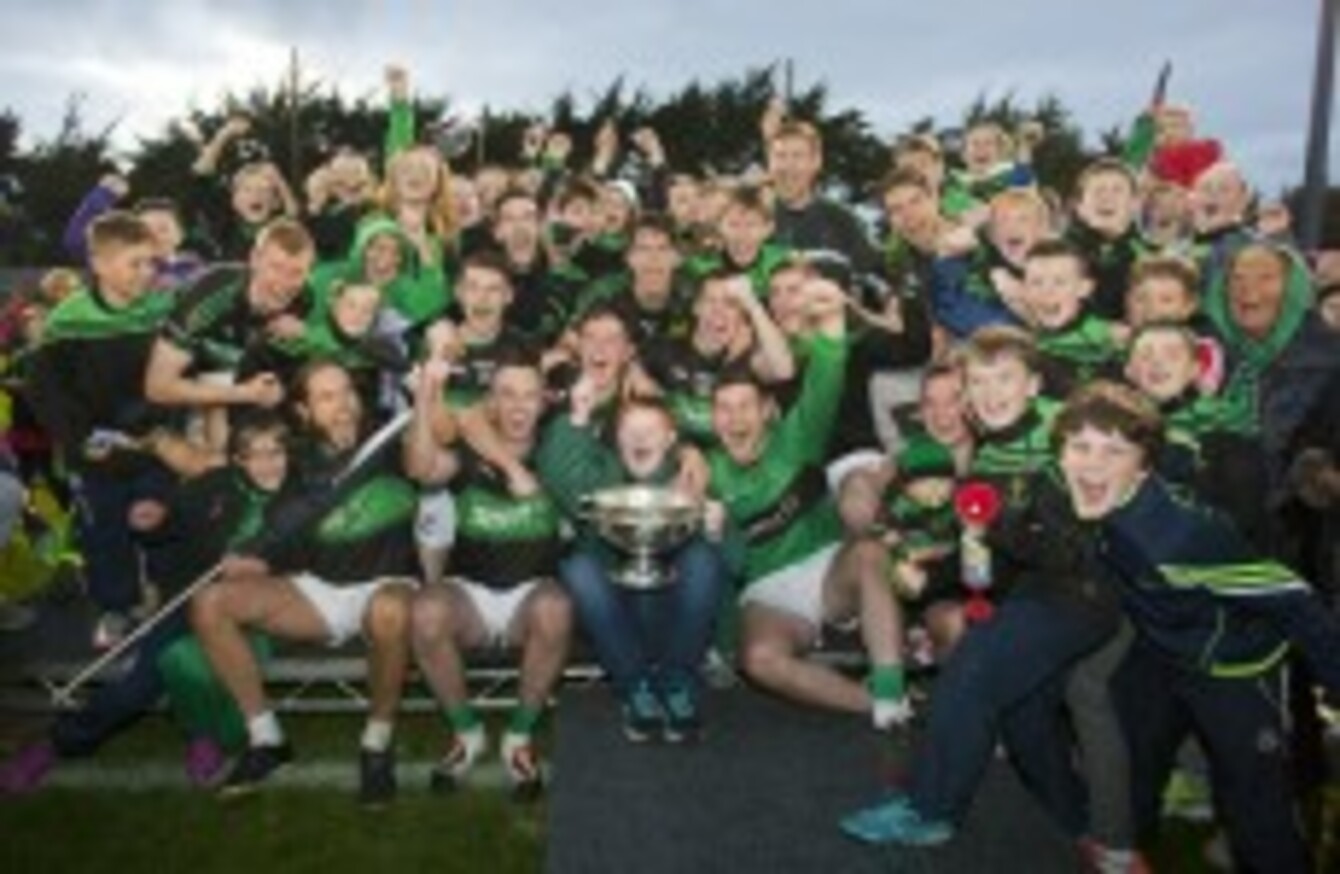 Image: Ken Sutton/INPHO
Image: Ken Sutton/INPHO
IT HAS NOW been confirmed that Cork champions Nemo Rangers will play Killarney Legion in the AIB Munster senior club football semi-final next Sunday.
The game has been fixed for 2pm at Páirc Uí Rinn, Nemo chairman Des McCarthy confirmed to The42. 
Mallow is on standby as an alternative venue if weather conditions deem Páirc Uí Rinn to be unplayable.
Rangers were in limbo as they waited to discover the identity of their opponents in the AIB Munster senior club football semi-final. 
A fresh fixtures crisis emerged yesterday when the Kerry county final between Legion and South Kerry finished in a draw. 
It now appears that Kerry chiefs have nominated county finalists Legion, a decision that might not go down well with club kingpins Dingle.
Dingle appeared to be in pole position as club champions but county finalists Legion have been given the nod instead.
"We are just waiting on word from Munster Council," McCarthy told The42 earlier this morning.
"We need to know today what's happening. The rumour machine is flying.
"I holiday in West Kerry myself and there was a guy onto me from Ventry and the word down there was that Dingle would be nominated.
"How true that is or otherwise, I've no idea.
"We're due to play at a Cork venue this weekend, the following weekend is a free weekend and the (Munster) final is due for 29 November.
"The Munster champions must then play the British champions on the weekend of 12/13 December.
"The complications in Kerry are added to by St Mary's Cahirciveen in the intermediate championship on Saturday."
St Mary's provide a number of players to the South Kerry team who drew with Legion yesterday and their clash with Clare kingpins Corofin next weekend was one of the contributing factors that saw the Kerry county senior replay, which had been provisionally pencilled in for Saturday at 3pm, pushed back a week.
McCarthy, meanwhile, has admitted that Nemo took little pleasure in hammering Stradbally on Saturday, as the Waterford champions struggled with two games in two days.
"My concern on Saturday before we went down there was complacency.
"Everybody around the club was saying they'd only played 23 hours earlier and they'd never be up for it.
"We got off to a good start, went 0-6 to 0-1 up but they brought it back to 6-3 and had a goal chance.
"We're assuming that this is now a Munster Council decision. I can't see why if they had a hard and fast rule for the Waterford champions last weekend, why they same rule shouldn't apply for every county.
"It would make it even worse on Stradbally if they move dates just to suit Kerry."
But Sunday's fixture has now been confirmed and McCarthy admitted: "I don't know how Dingle feel about that."
McCarthy admits that the club fixtures situation is an annual problem, but welcomed the proposals put forward by GAA CEO Paraic Duffy last week.
"We had a situation earlier this year where the Cork county board postponed the U21 football final because Stephen Cronin, one of our players, was on the Cork senior football panel.
"It meant that all of our squad and the opposition had to readjust just because of one guy, which was absolutely stupid.
"But the proposals from Paraic Duffy have an awful lot of common sense in them."