LIVERPOOL HAVE THIS evening unveiled their new away kit for the 2013/2014 season. To describe it as a crime against good taste would be an understatement.
In an attempt to mask its garishness they're calling it "modern retro", much like those awful knitted sweaters your least favourite aunt used to give you for your birthday.
"Beyond the traditional colour scheme, the neckline from the 1981 away kit has been reworked to give the shirt a contemporary edge," Liverpool explained.
"The diamond print is a refreshed interpretation of the graphics featured in the 1989-91 away strip."
Here's Stevie: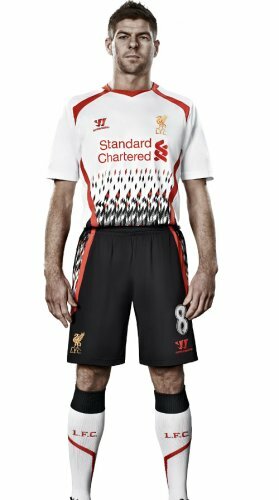 Will Suarez even get a chance to wear this?
The goalkeeper's kit isn't much better: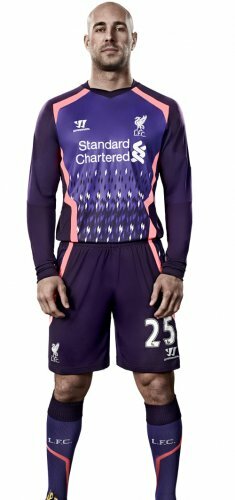 But Warrior aren't finished yet. Here's the rumoured design for the third kit which leaked today and, if true, could possibly be even more hideous: