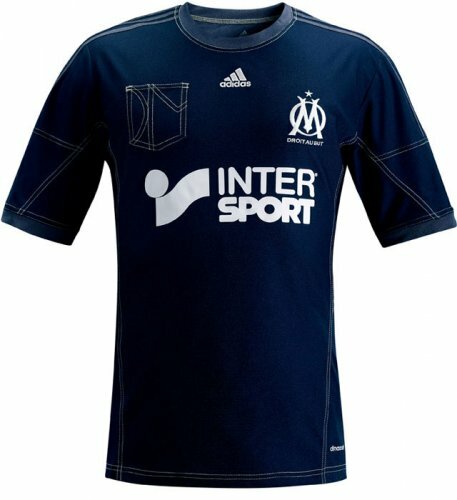 Image: Who Ate All The Pies
THERE'S A DISTURBING trend developing in new Adidas jerseys for the 2013-14 season.
Totally redundant pockets.
First it was AC Milan, now Olympic Marseille are getting in on the act.
However, while the pocket makes this jersey bad, the fact it looks like it's made from denim makes it possibly the worst jersey we've ever seen.