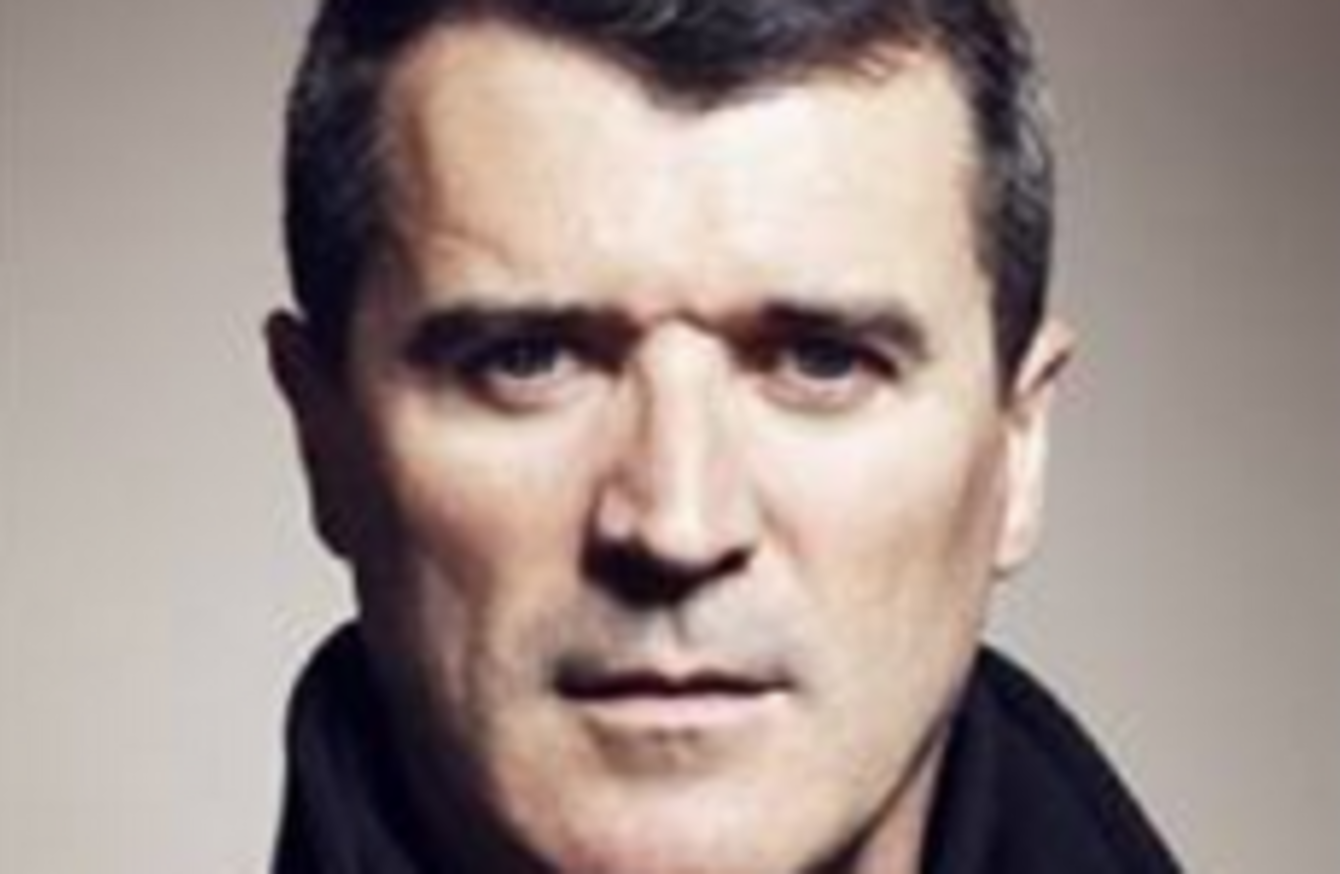 The Second Half will be released on 9 October.
The Second Half will be released on 9 October.
Updated at 12.16
ROY KEANE'S NEW autobiography will be released on 9 October, it has been confirmed.
The much-anticipated book, entitled The Second Half, is being ghostwritten by Roddy Doyle, and follows on from the star's initial autobiography, Keane, which was released in 2003.
Following the release of the book, an event with Keane and Doyle will be held on 22 October in the RDS, with tickets, which will be priced at €40, going on sale at ticketmaster.ie on 16 September at 10am.
Keane will also be appearing with Doyle at similar events in London and Manchester on 20 and 21 October respectively in conversation with Jim White of The Telegraph.
Commenting on the upcoming release, Roy Keane said: "My football career both on and off the pitch has been colourful, to say the least, and I look forward to chatting about the highs and lows. People may not have expected Roddy Doyle and me to come together to write a book, but I really enjoyed the process and look forward to discussing it in front of a live audience with Roddy on the night."
A blurb for the forthcoming book, which documents the life of the current Ireland and Aston Villa assistant boss, reads as follows: "What is said to be a stunning collaboration with Booker Prize-winning author Roddy Doyle, The Second Half blends anecdote and reflection in Roy Keane's inimitable voice. The result is an unforgettable personal odyssey which fearlessly challenges the meaning of success.
"In an 18-year playing career for Cobh Ramblers, Nottingham Forest, Manchester United and Celtic, Keane dominated every midfield he led to glory. Aggressive and highly competitive, his attitude helped him to excel as captain of Manchester United from 1997 until his departure in 2005.
"Playing at an international level for nearly all his career, he represented the Republic of Ireland for over 14 years, mainly as team captain, until an incident with national coach Mick McCarthy resulted in Keane's walk-out from the 2002 World Cup. Since retiring as a player, Keane has managed Sunderland and Ipswich and has most recently been busy in his role as assistant manager to Martin O'Neill and the Republic of Ireland football.
"As part of an elite group of football players, Keane has had a life like no other. His status as one of football's greatest stars is undisputed, but what of the challenges beyond the pitch? How did he succeed in coming to terms with life as a former Manchester United and Ireland leader and champion, reinventing himself as a manager and then a broadcaster, and cope with the psychological struggles this entailed?"