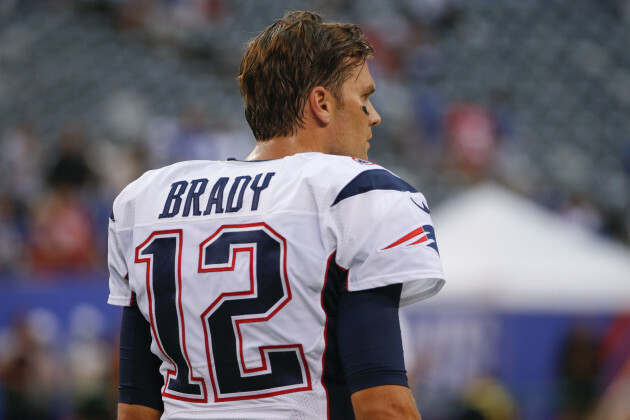 Kathy Willens New England Patriots quarter-back Tom Brady. Kathy Willens
THE UFC HAS announced that it has some new investors today and there are plenty of big names on the list from the world of sport and entertainment.
The world's leading MMA organisation was recently sold by Zuffa, headed up by brothers Lorenzo and Frank Fertitta, to the William Morris Endeavor-International Management Group [WME-IMG] for $4 billion.
The talent agency has now brought 23 celebrity investors on board, some of whom have regularly attended UFC events — including Anthony Kiedis of the Red Hot Chili Peppers and actor Mark Wahlberg.
Among the other names on the list are NFL quarter-backs Tom Brady and Cam Newton, tennis grandslam champions Maria Sharapova, Li Na, Serena and Venus Williams, as well as movie stars Ben Affleck and Sylvester Stallone.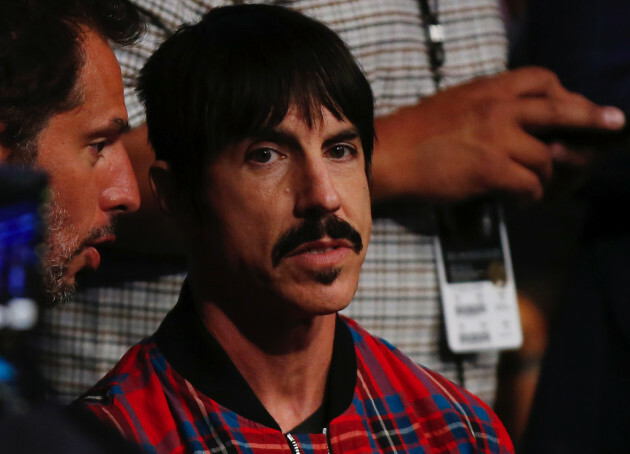 AP Photo / Isaac Brekken Anthony Kiedis of the Red Hot Chili Peppers pictured at Conor McGregor's rematch against Nate Diaz. AP Photo / Isaac Brekken / Isaac Brekken
"Expanding our ownership group to include this calibre of talent and entrepreneurs is a strong indicator of UFC's fast-growing global presence," said Dana White, who was retained as UFC president following the WME-IMG takeover.
"Our new investors bring an incredible depth of knowledge and experience to help us continue to elevate this brand and capitalise on its entertainment and sports crossover appeal."
No financial details of the new investors' involvement in the UFC were officially revealed, but according to ESPN's business reporter Darren Rovell, "WME-IMG let celebrities buy small shares with a minimum investment of $250,000."
Team Coco / YouTube
Here's the list of investors in full:
Ben Affleck
Michael Bay
Tom Brady
Rob Dyrdek
Guy Fieri
Flea
Abel "The Weeknd" Tesfaye
Calvin Harris
Anthony Kiedis
Jimmy Kimmel
Robert Kraft
Adam Levine
Li Na
LL Cool J
Cam Newton
Conan O'Brien
Trey Parker
Tyler Perry
Maria Sharapova
Sylvester Stallone
Mark Wahlberg
Serena Williams
Venus Williams