Sean Farrell reports from Swansea
PRESSURE IS A difficult thing to define in sport and an even more difficult factor to deal with.
The trouble is, every individual tends to feel it in different ways. Some can't perform with it, some can't perform without it.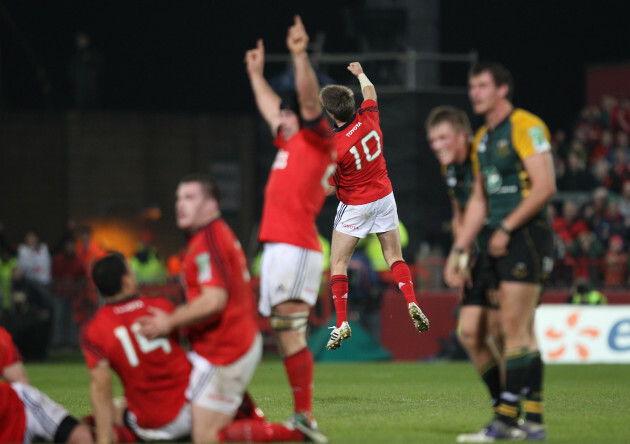 Billy Stickland / INPHO ROG: clutch Billy Stickland / INPHO / INPHO
Because of the nature of modern sport, most successful athletes say they use pressure – whatever that word may mean to them – to their advantage, letting it wash over them as motivation to go faster, harder, stronger. Or perhaps they embrace it fully to get it out of the way, and then let the minute-to-minute actions in a game take their mind off the consequences of failure.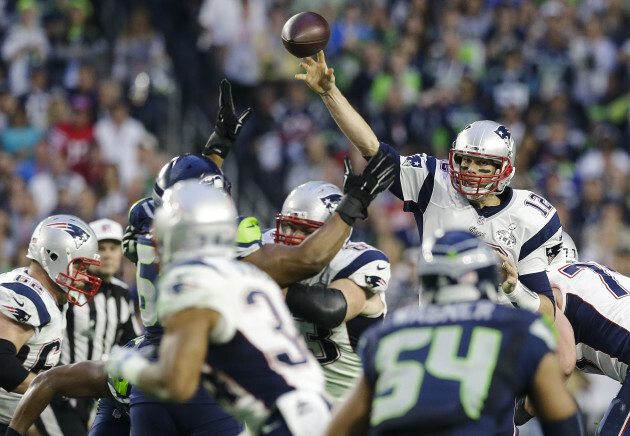 Patrick Semansky Tom Brady: clutch. Patrick Semansky
Sometimes the pressure can become too much. We've seen it time and again, that fine line between clutch and choke.
For New Zealand, their rugby players have entered every Rugby World Cup as the most feared, most hyped and most backed team in the tournament. Yet they've only won two out of eight World Cups, and both of them required a big chunk of help from that other indefinable concept, home advantage.
This week, as the All Blacks are hit with stark reminders of one of their most famous World Cup defeats, head coach Steve Hansen had a clear strategy to counteract the tension. He got his book of one-liners out.
When asked about New Zealand's troubled history with France, he brought a giggle to the packed Swansea RFC function room, he reached for a diplomatic incident to cast rugby matters in a slightly more frivolous light.
"It's not just limited to the Rugby World Cup," began the calm deadpan from 'Shag'.
"There's been a great relationship between the two countries for a long, long time. And, apart from the Rainbow Warrior, we've been on the same page most of the time."
AP / Press Association Images AP / Press Association Images / Press Association Images
His opinion on Philippe Saint Andre's decision to drop Mathieu Bastareaud for the very different threat of Alexandre Dumoulin at 13? Yeah, not so big on the detailed insight, but the punchline is strong:
"Bastareaud's 120kgs, there's not many centres that big. Not even I was… I might have been a couple of weeks ago, but I've lost a bit.
"They're obviously going to do something subtly different with the new guy. He's a very good player in his own right. As I say, we'll respect what they've selected and get into it."
'Getting in to it' is all New Zealand want to do now. As picturesque as Swansea Bay is with the sun glaring down, they want to be in the cauldron of Cardiff's Millennium Stadium sooner rather than later.
"You just gotta keep a lid on everybody," accepts Hansen, "there's no point in me getting overexcited and not doing my job right.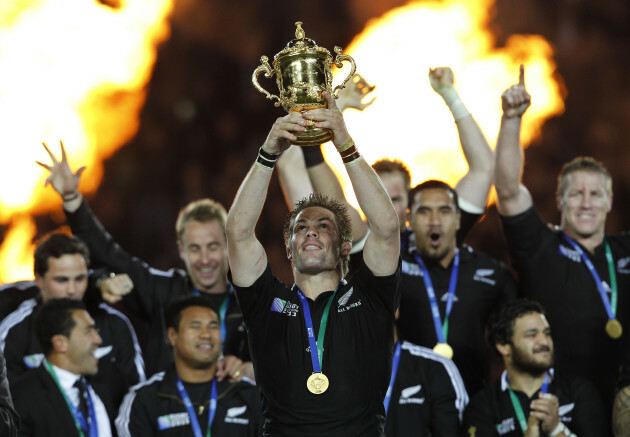 Christophe Ena Christophe Ena
"Saturday's the fun part of the week, as I've said many times before. Sunday to Friday are work days. Mentally, you don't want to be wound up like a clock Sunday, Monday, Tuesday or on your day off on Wednesday. You want to be building quietly, getting that clarity and the understanding of how you want to play and start to build the intensity late in the week. That's what we've tried to do."
You get the sense, not just from Hansen or the half dozen players we heard from today, that the threat of an unstructured French attack doesn't greatly concern the All Blacks. If they keep up their end of the bargain and perform to their abilities – which they have not yet done in this tournament – then they will beat the 2011 runners-up again.
Hansen let a thin veil fall in front a finger pointing at PSA when a French reporter asked him what had happened to the mystical French flair:  "You'll have to ask the coaches. Usually the coach will have something to do with it."
However, after getting a dig in at the entertainment value of the Top14, he adds that he expects that innate attacking ambition to return after La Marseillaise is bellowed out to bounce off the roof on Saturday night.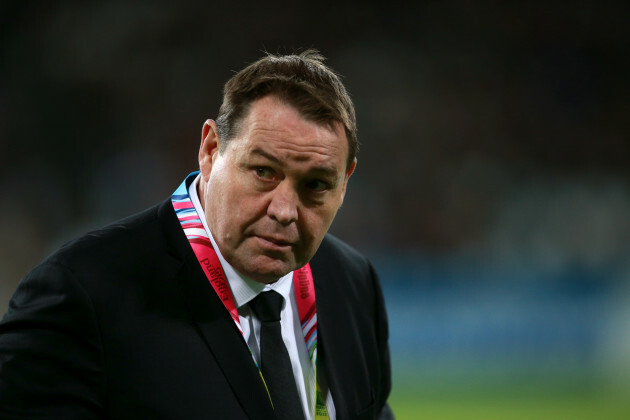 PA Wire / PA Images Steve 'Shag' Hansen has the wisdom that comes with the pressures of life at the top. PA Wire / PA Images / PA Images
"From a rugby sense, we've got similar athletes. The French game was built around flair and the backs and real physicality up front. I'm not sure it's the same flair they've got now. The Super 14… I'm not sure what you call your competition," the Kiwi pauses as he's prompted by the Francophiles in attendance.
"Top14? That's become quite a dour competition with a lot of physicality. I know they're trying to recapture that flair which is there.
Exclusive Six
Nations Analysis
Get Murray Kinsella's exclusive analysis of Ireland's Six Nations campaign this spring
Become a Member
"You can see it. When they let it loose it's definitely there, so we'll be expecting them to come out with flair and physicality on Saturday."
Wisdom
Who can argue with Hansen's assessments?
When you coach the number one team in the world, damning upcoming opponents with feigned praise must be very low on the priority list. Hansen's honesty is refreshing, as is his response to claims of unrest 'back home' in the Land of the Long White Cloud after some error-strewn displays from the beloved ABs.
We'll issue the full extent of Hansen's wisdom on that matter in the paragraphs that follow, because the points he made were not only clear, concise and definitely ones he was intent on making today. But they can be read as key lessons for anyone, in any field, attempting to dealing with stress and, again, pressure. Lessons, that New Zealand Rugby Union have probably paid a sizable chunk of dollars learning over the years.
"I can understand why there is a bit of a concern at home," Hansen begins before turning the anxiety back on his support on the other side of the world.
"It's because they're at home and not here. So they don't know everything that we've been doing.
"They'll be a little bit apprehensive about a few things I guess, because they don't have any control over it. When you don't have control over something your tendency as a human being is to worry.
But worry is a wasted emotion. If you're worrying about something that hasn't happened: have a plan for it if it does. If it's already happened, then you better have a plan for how you're going to fix it.
"If you look at Kieran Read: He was our best defender last week. He dropped a couple of high balls which is uncharacteristic of him, but his overall game as superb. He stole a couple of line-outs, did most things really well.
"Jerome (Kaino) is his own worst enemy in regards to being his own harshest critic. He'll have a stormer and come in and tell you the things he did wrong. In some ways, that's a good thing, but in other ways a bad thing.
"I'm extremely happy where we're at. Our attitude has been one of excitement and looking forward to this game. We know what's on the line, as everyone else does, you don't have to be a rocket scientist, do you? That's the sort of things that excite this team.
Without being disrespectful to the pool rounds, it's not the same edge. It's not the same edge when you play Namibia because you know you're going to win the game. We've had to create that in other ways and we do that through our training. But we don't have to do that this week, because it is there.
"You can get your knife and fork out and eat it if you want."
Bon Appétit.