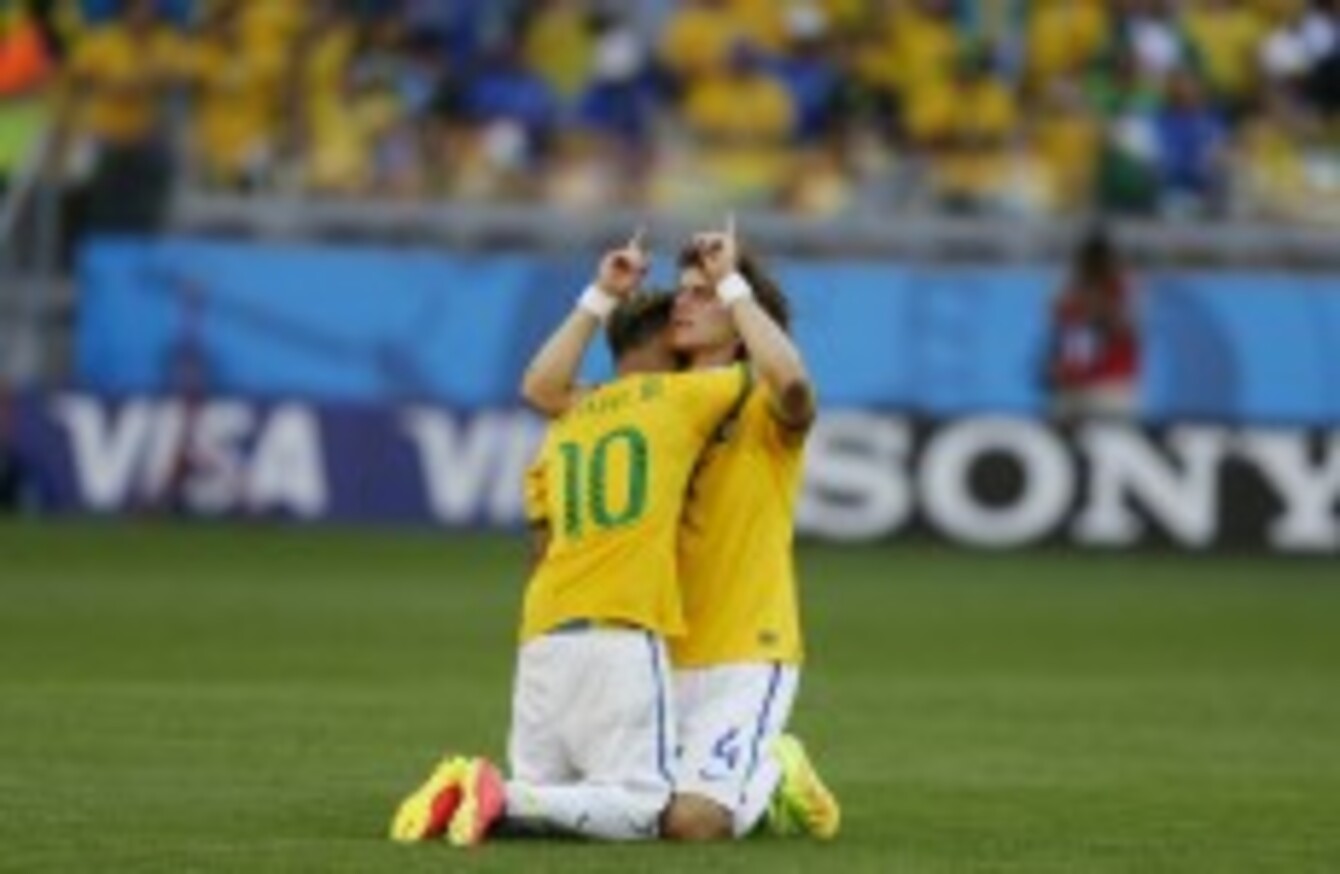 Image: Frank Augstein
Image: Frank Augstein
BRAZIL ARE USING a sports psychologist to help them cope mentally with the huge burden of expectation that comes with trying to win the World Cup on home soil. And, according to Neymar, it's working
Coach Luiz Felipe Scolari brought sports psychologist Regina Brandao in to work with the squad on Tuesday, after the emotionally draining penalty shoot-out victory against Chile last weekend.
Several Brazil players, including captain Thiago Silva, goalkeeper Julio Cesar and Neymar himself have been seen breaking down in tears at World Cup games, in particular after the win against Chile.
They have been criticised across the Brazilian media, and by former players including 1970 World Cup-winning captain Carlos Alberto, for not being tough enough, but Neymar insisted on Wednesday that working with Brandao has been beneficial.
"I had never done anything like it before and I am quite enjoying it," said the forward, who stepped up to score Brazil's crucial last penalty against Chile in Belo Horizonte.
"It is not only us, in football, who are surrounded by emotion every day and need psychologists. I think it could do every person good, to make one more relaxed.
"We have a very good relationship with Regina Brandao. She is a great person. I am learning a lot and I hope to continuing doing it."
Neymar has scored four goals so far at this World Cup and has too often appeared to be the Selecao's only genuine source of inspiration.
However, he added that saying Brazil depend overly on him is just not the case.
"I don't feel overburdened either on the pitch or off it. I have team-mates who help me by winning the ball back, scoring goals, setting them up," he said.
"The Brazil team doesn't have just one person who has to do everything."