THE HEADLINE WRITERS at New York's tabloids are clearly enjoying the New England Patriots' ongoing "Deflategate" scandal.
A new report released Wednesday indicated the Patriots and quarterback Tom Brady most likely broke National Football League rules intentionally by deflating their footballs in an AFC title game.
Thursday morning, the New York Post, Daily News, and Metro were filled with puns involving the word "balls." Brady himself repeatedly used the word during a January news conference when the scandal first emerged.
Here's the Post: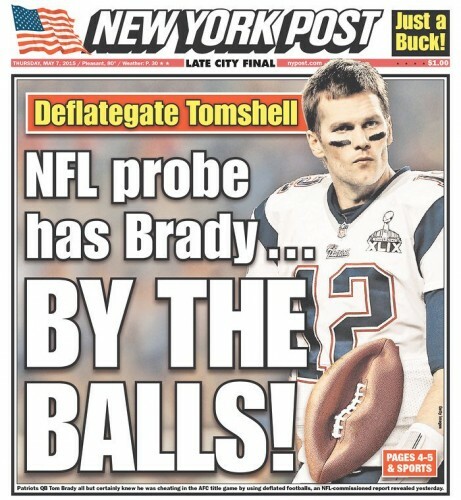 Here's the News: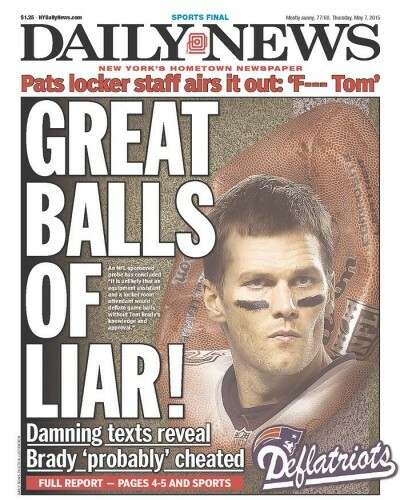 And here's Metro: