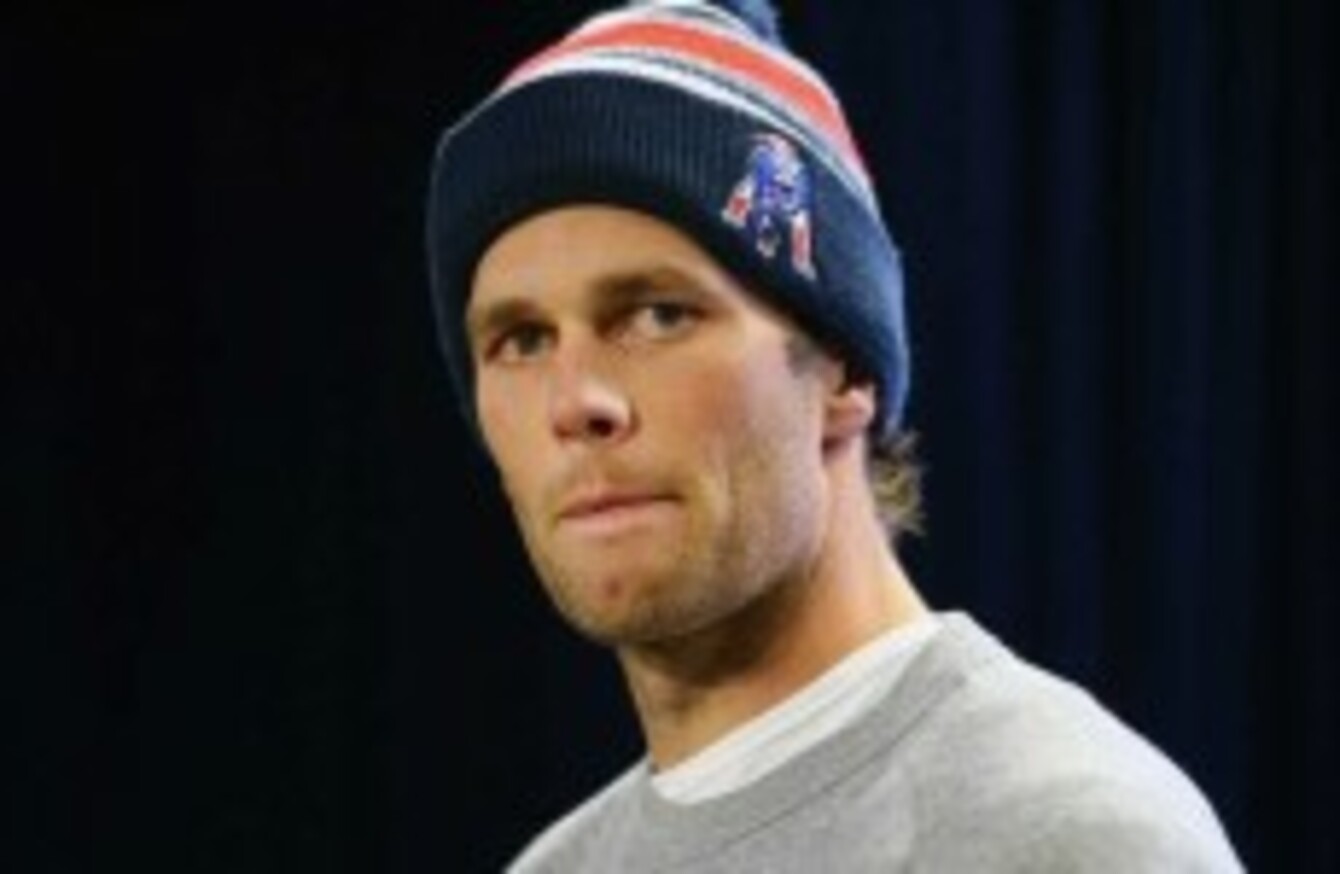 tom brady presser
tom brady presser
THE NFL IS looking into whether a New England Patriots locker-room attendant tampered with the game balls before the AFC title game, according to Jay Glazer of Fox Sports.
Glazer reports that the NFL has video of the person taking the balls from the officials' locker room to another room in Gillette Stadium, and then out onto the field.
"The person of interest was already interviewed by the league. The NFL is trying to determine whether any wrongdoing by this individual occurred, sources tell FOX Sports," Glazer reports.
At a press conference on Saturday, Patriots coach Bill Belichick laid out a lengthy explanation in which he argued that the balls deflated naturally due to the weather and "rubbing process" that team uses to prepare them.
He denied breaking any rules, as did quarterback Tom Brady.
The NFL launched an investigation after finding that the balls the Patriots were using during the AFC title game were underinflated.
The balls were measured and approved by the referees two hours and 15 minutes before the game. At the time they were between the legal range of 12.5 to 13.5 PSI.
When they were measured again at halftime, they were under 12.5 PSI. Chris Mortensen of ESPN reports that the balls were two PSI under the minimum air-pressure limit, although that has not been confirmed by the NFL. The Colts' game balls were still within the legal range at halftime.
According to SI's Peter King, there's only a 10-minute window between when the officials measure the balls and when the game starts. During that time, the ball boys are supposed to deliver them to the field. King wrote on Monday morning, "That six- or 10-minute window is key to this investigation. In fact, it's the biggest key. Did anything untoward happen in that time?"
Ted Wells, who's in charge of the investigation, said in a statement that it will take "several more weeks" and all the findings will be released publicly.
His statement via the Boston Herald:
We are in the process of conducting a thorough investigation on the issue of the footballs used in the AFC Championship. This work began last week, stretched through the weekend, and is proceeding expeditiously this week notwithstanding the Super Bowl. We are following customary investigative procedures and no one should draw any conclusions about the sequence of interviews or any other steps, all of which are part of the process of doing a thorough and fair investigation. I expect the investigation to take at least several more weeks. In the interim, it would be best if everyone involved or potentially involved in this matter avoids public comment concerning the matter until the investigation is concluded. The results will be shared publicly.