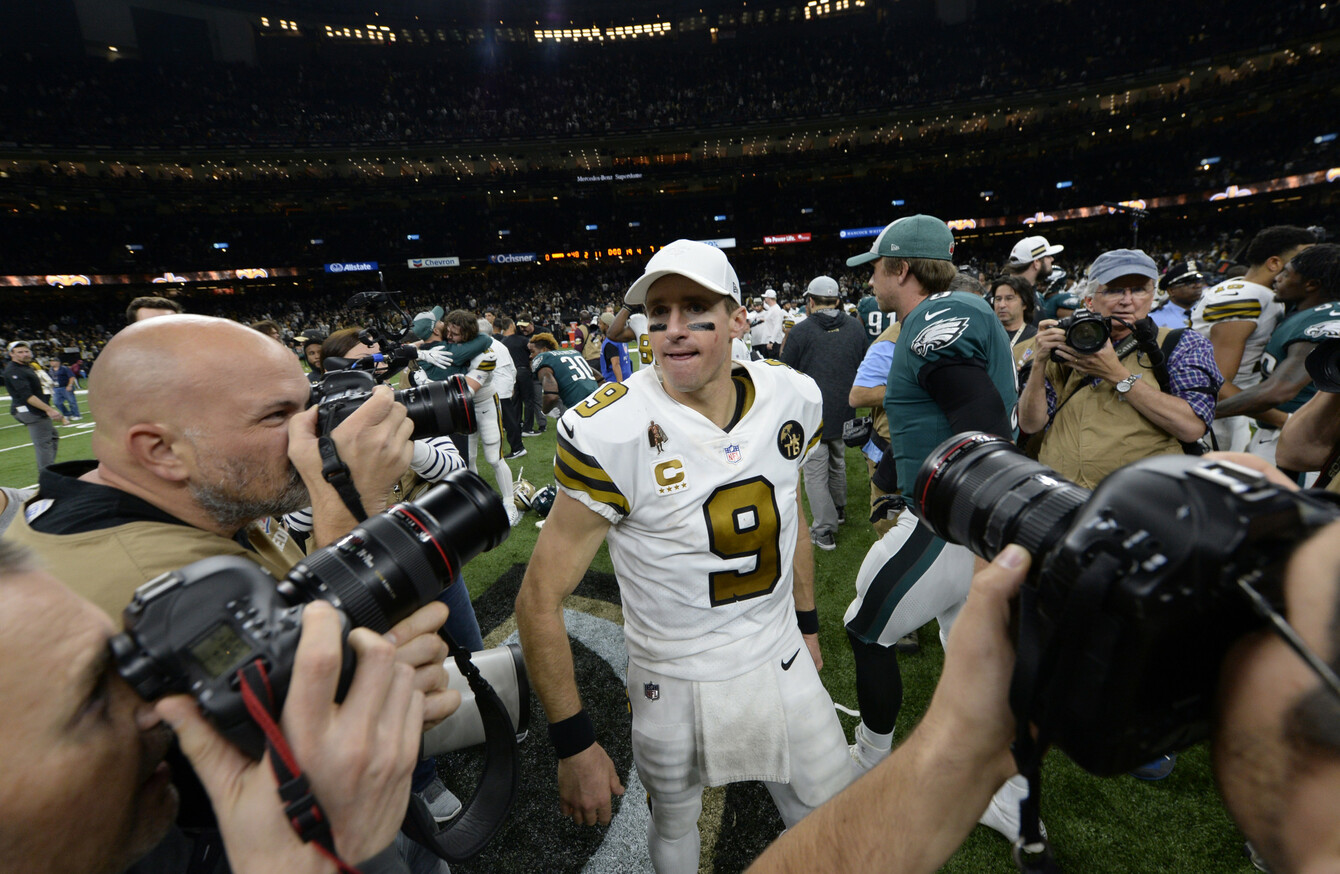 Image: Bill Feig
Image: Bill Feig
FOR MANY AMERICANS, Thanksgiving as we know it has become synonymous with family, food, and football.
The tradition — minus the football — dates back centuries to when the pilgrims arrived at Plymouth Rock, poor and hungry. Indeed, half of them would die within a few months of arrival from a combination of disease and starvation.
At Plymouth Rock, they were cared for by Squanto, a member of the Wampanoag tribe who could speak English as a result of being brought to Europe as a slave. He and his fellow native people fed the settlers through the winter and taught them how to catch and grow their own food.
That they did so is, perhaps, surprising when you consider that many native Americans' only exposure to Europeans before this was when they came to raid their villages for slaves.
But for likes of the Dakota people — whose trade system was based on the idea that, by giving, there would be enough for everyone — helping the pilgrims was as natural as breathing.
So they gave and they gave and they gave to the extent that the vast majority of all crops grown worldwide today originate in the Americas.
In return, the European invaders rewarded their hosts with smallpox and a land grab that, combined, resulted in the death of somewhere between 10 and 30 million native Americans.
For that reason, Thanksgiving is a holiday that divides native families. Some celebrate it in a 'if we can survive this, we can survive anything' sort of way. Others don't celebrate it at all and, since 1970, have been observing a national day of mourning at Plymouth Rock.
For most Americans, however, it is a chance to take some much-needed time off work, to leave their jobs in the city and head for the suburbs and countryside to spend time with family and friends.
It is, in fact, almost the ideal scenario for a NYPD detective to fly out to LA to reconcile with his estranged wife.
And Thanksgiving is certainly the sort of holiday where a building, let's say Nakatomi Plaza, might find itself understaffed the evening before.
This, of course, would leave it ripe for a German mastermind to organise a heist disguised as a terrorist attack in the hope of stealing $640 million in bearer bonds from the building's vault.
So while it's easy to see why people have — incorrectly — convinced themselves that Die Hard is a Christmas movie, it really could be set during any major American holiday.
But just like the spirit of the first Thanksgiving — if not the reality of the systematic extermination of millions of people that followed — maybe it's our differences that bring us together?
Thanksgiving picks (season record 94-65-2)
Thursday – 5.30pm
Chicago Bears @ Detroit Lions
This will be the second time these two face off in the space of 11 days. If that feels like a tight turnaround, spare a thought for the Bears who face a historically small gap between outings after playing in the late Sunday night game in week 11.
Chicago dominated the first meeting, jumping into a 26-0 lead, sacking Matt Stafford six times, before coasting to a 34-22 win.
The Lions shocked the Panthers last weekend, though should have lost — Cam Newton himself said he had to complete the simplest of passes on a two-point conversion — and already have home wins over the Patriots and Packers this year.
We don't know at this stage if Mitchell Trubisky will start and the Lions could spring another surprise if it's Chase Daniel who gets the nod. That said, the Bears are the best defence left in contention and, even with a backup QB, that should be enough.
Pick: Bears
Thursday – 9.30pm
Washington @ Dallas Cowboys
This was all set to be a key match-up in the battle for the NFC East but Alex Smith's horrific leg injury may have put paid to Washington's chances.
Colt McCoy will come in for the visitors, his first NFL start since 2014. While McCoy is a legend in the state of Texas for his collegiate exploits, he'll start this game on four days' notice, hardly ideal prep for a Dallas defence that is the class of the division.
The Cowboys and Falcons were expected to serve up something of a shootout last weekend but it took a while to warm up. In the end, Dallas did just enough and, at home, are clear favourites for this one.
Zeke Elliott will once again to be the go-to offensive weapon as he looks to add to his 273 rushing yards and 388 total yards over the past two games.
Pick: Cowboys
Friday – 1.20am
Atlanta Falcons @ New Orleans Saints
The Rams and Chiefs may have served up a classic on Monday but it's quite possible the best team in football will wrap up the Thanksgiving action.
The Saints lead the NFL with 37.8 points per game this season and have shown a willingness to run up a score on teams this month in particular. Indeed, over the past three weeks, New Orleans is averaging 48 points per game with Drew Brees throwing 11 touchdown passes and no interceptions in that time.
This week, he faces a Falcons defence that was supposed to be the strength of the team given Dan Quinn's background but actually ranks 29th against the pass.
Even a win in this one might not be enough for Atlanta. According to ESPN, just 12 of 163 teams have qualified for the playoffs after starting 4-6 since 1990.
2018 will probably be a season of 'what if' for the Falcons having lost three home games in the final seconds and four of six games that have come down to one score at the end. Don't expect this one to be close, however.
Pick: Saints
The42 will preview the rest of the NFL's week 12 action on Sunday morning.
Subscribe to our new podcast, Heineken Rugby Weekly on The42, here: