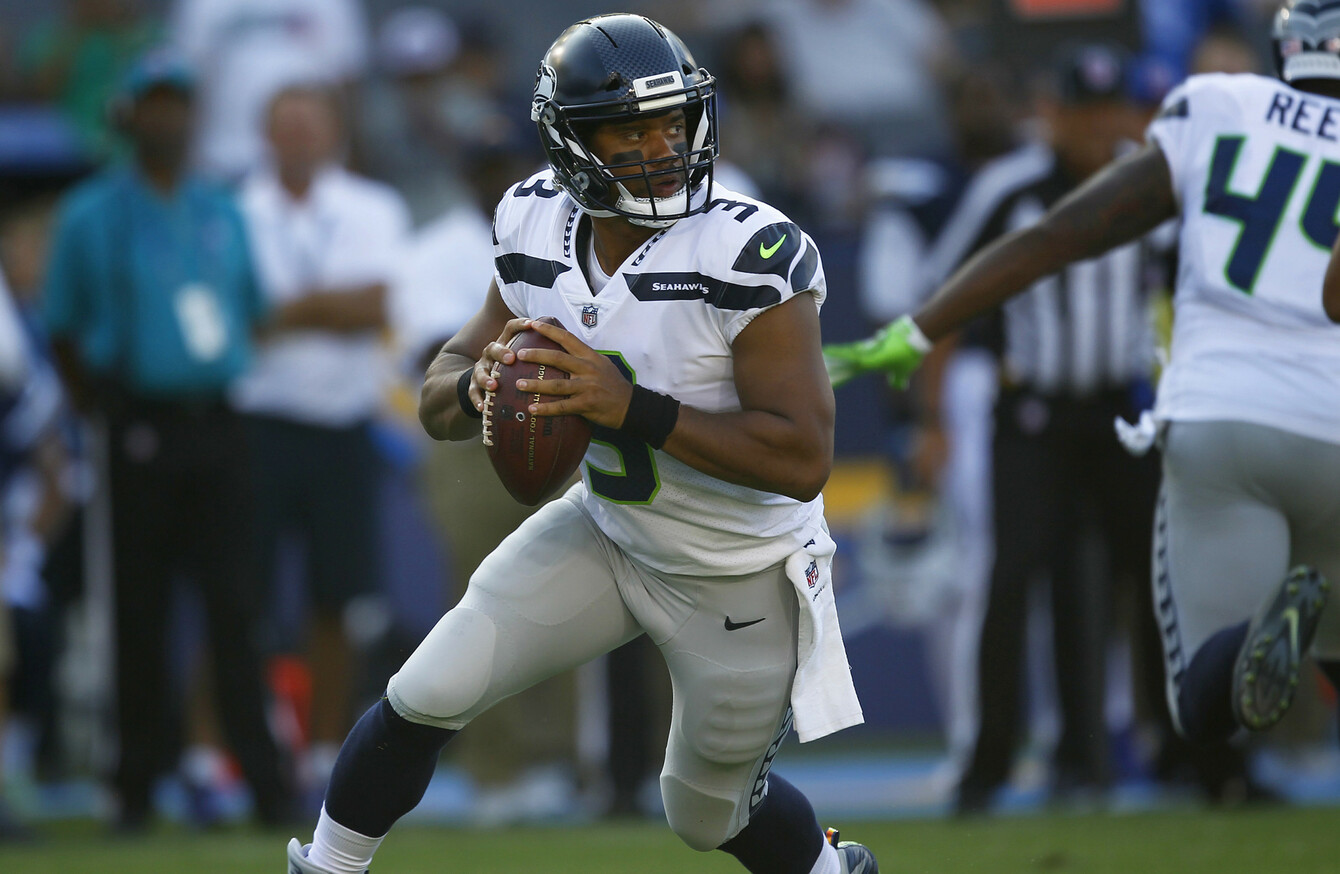 Image: K.C. Alfred
Image: K.C. Alfred
DID YOUR TEAM win at the weekend? Congratulations, you're going to the Super Bowl.
Did your team lose? Do you think they'll draft Sam Darnold, Josh Allen or Lamar Jackson?
Of course, both those sentences are stupid, but there's no time in sports that prompts more overreaction than week one of the NFL season and, while there may be 900 minutes of football left for (at time of writing) 26 of the 32 NFL teams, few will be as closely examined as the opening 60.
But which teams shouldn't overreact just yet?
New England Patriots
The Patriots don't need to panic, and not just because they still have six games against the AFC East to come.
Are there issues that need to be ironed out on offence and defence? Absolutely, but it's worth remembering that the Chiefs play the Pats really well — people were clamouring for Tom Brady to retire after a week 4 blowout loss to Kansas City three years ago.
He's won two Vince Lombardi trophies since then.
It's also worth pointing out that, the last three times the Patriots opened their season with a loss, they finished it with a win in the Super Bowl.
Jacksonville Jaguars
Calais Campbell, Dante Fowler, Myles Jack, A.J. Bouye and Jalen Ramsey are the cornerstones of what could be one of the most exciting defences in the NFL and recording 10 sacks is impressive.
However, it's worth pointing out the Texans' offensive line could easily be replaced by five tackle bags and not be any worse. Only three teams in the NFL spend less on their line than Houston and it shows on the field.
It doesn't help that their best player, Duane Brown, is still holding out for a bigger contract and, after Sunday could easily double his wage demands.
The Jags also did a very good job of hiding Blake Bortles in this one, let's see what they're like chasing a game — especially with star wideout Allen Robinson suffering a torn ACL — before crowning them AFC South champions by default.
Pittsburgh Steelers
How could an offence with Ben Roethlisberger, Antonio Brown, Le'Veon Bell, and Martavis Bryant only score 14 points against the worst team in the NFL last year?
Well Bell didn't feature all preseason and Bryant is coming back from a season-long suspension.
Brown put up big numbers — 11 catches on 11 targets for 182 yards — even if he didn't find the end zone.
Cleveland, even without the number one overall pick, Myles Garrett, is clearly better on defence than it was last year, so some credit must go to them too.
The Steelers will figure things out and expect the statlines to reflect that in the coming weeks.
But who should be overreacting?
Arizona Carindals
David Johnson was supposed to single-handedly help people win fantasy football leagues this year — as well as bring the Cardinals back to the playoffs — but suffered a dislocated wrist in Arizona's loss to Detroit on Sunday.
On top of that, Carson Palmer had a nightmare, completing 27 of 48 pass attempts for 269 yards, one touchdown, and three interceptions.
He looked, at times, like Dan Marino and Peyton Manning did in the autumn of their careers; stiff in the pocket, slow to make reads and making inaccurate throws.
Of course, as he gets to play the Colts next week, he could bounce back but the signs of decline were there last year and this performance did nothing to allay fears it may be irreversible.
Seattle Seahawks
The Seattle Seahawks managed just four first downs in the first half of their loss to the Packers of their 50 rushing yards, 30 came on a single play.
Given that he was under pressure on nearly 40% of throws — per Pro Football Focus — it's no surprise that Russell Wilson struggled in the passing game too.
The Seahawks defence kept them in the game for as long as they could, and they won't face Aaron Rodgers every week, but all of Seattle's problems stem from their offensive line.
They're the only team in the NFL to spend less than 10% of their salary cap on their o-line according to Spotrac and it shows (the Raiders, for example spend over 27% of their cap on the big guys up front).
If they're going to be legitimate Super Bowl contenders, that line just has to get better somehow because, if your quarterback is under that much pressure, he's eventually going to get hurt.
Cincinnati Bengals
A shutout. At home. To a divisional rival. Not the ideal start to a new NFL season to say the least.
I could go on about the offensive line again (as I could if I was writing about the Giants who just missed out making this list) but we need to talk about Andy Dalton.

For years, Dalton was the average NFL quarterback. So much so that he inspired the 'Dalton Line' — if your team had a quarterback above the Dalton Line they were Super Bowl contenders, if he was below, they were not.
On Sunday against the Ravens, Dalton completed less than 52% of his passes for 170 yards, no touchdowns and four interceptions as his offensive line (sorry, couldn't help it) — the second lowest paid unit in the NFL — crumbled around him.
Of course, all of these teams/players could bounce back, it's only week one, but some of them have significantly bigger questions to answer than others.
Subscribe to The42 podcasts here: