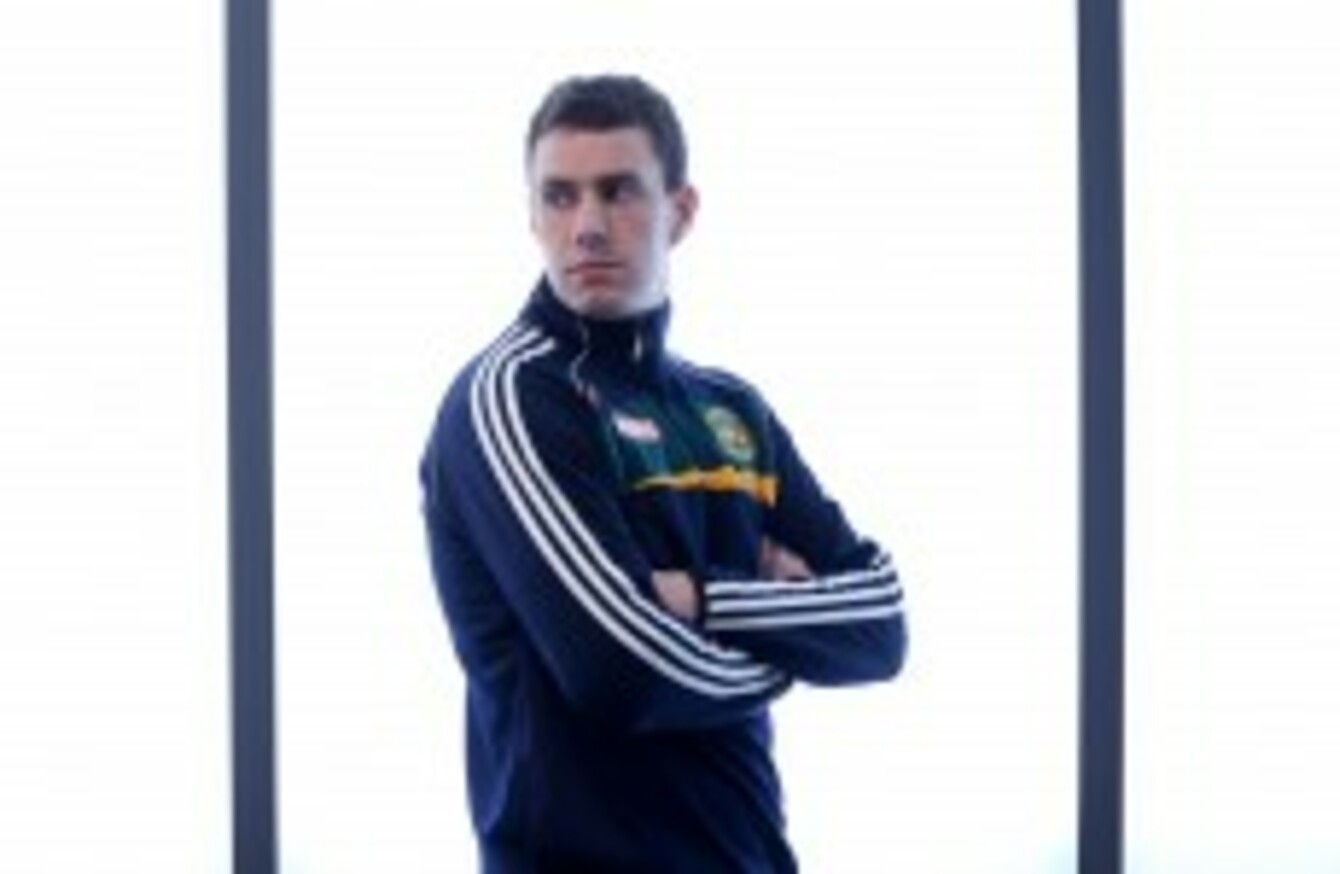 Offaly's Niall McNamee earlier this year.
Image: INPHO/Cathal Noonan
Offaly's Niall McNamee earlier this year.
Image: INPHO/Cathal Noonan
OFFALY FOOTBALLER Niall McNamee has opened his heart about his recovery from gambling addiction in the first of a series of searingly honest personal blogs.
In late 2011 the Rhode man revealed that he was addicted to gambling and that it had cost him €200,000. He lost his way, relationships with friends and family were strained, he lost interest in football and ended up €80,000 in debt.
He has been in recovery since placing his last bet on 13 November, 2011 — two years ago today — and he has decided to write about his experiences in a blog about gambling addiction.
"I have no idea what horse I backed or where it ran but what I do know is that it lost," said McNamee, a brilliant forward and 2006 Allstar nominee, recalling his last bet.
"It had got to a stage that I was no longer able to leave a bookies unless all of my money was gone or the nice lady behind the counter was turning off the TV because they were closing.
"If I was 'lucky' enough to have left with some money in my pocket it didn't matter, I knew I would be back the next day to give it all back. That night, the following morning, my entire day in work, my head would be consumed with thoughts of doubling, trebling, quadrupling my winnings from the day before.
"Whatever debts or troubles I had would be wiped out if I could just have that one big win to get me back on track.
"And I had done it before. There were times when I would have turned the smallest amount of money into a huge sum in the space of a couple of hours That was the problem for me, no matter how much I had lost I still had the belief that I could win it all back.
"But things were different now, I owed a lot of money and the desperation within me made me make very bad decisions. I convinced myself that gambling, the thing that got me into this mess, was going to get me out of it."
McNamee reveals how he once won €8,000 in three days. He lost it all in a single day. He sold his car for half its value to feed his habit, which started out as a  €50 punt every Saturday during his student days in UCD before spiralling out of control.
He spent all his money on losing bets and couldn't afford to eat so he used to sneak into his parents' house when it was empty, take food, return home and cook it so that nobody would know.
He convinced himself that this was normal behaviour.
In the winter of 2009 he broke down and confessed what was happening to his father and it felt like a huge weight had been lifted off his shoulders. He didn't gamble for a couple of months but he didn't discuss his problem with anyone else either and before long he was back in the bookies.
What are they
really like?
Rare insights on sport's biggest names from the writers who know them best. Listen to Behind the Lines podcast.
Become a Member
He was, as he says, 'ducking and diving' – trying to avoid the back and creditors or anyone else who might suspect what was going on.
He finally confronted his demons and in late 2011 he sought help. He told his father the full story and sought help through Gamblers Anonymous. Then-Offaly manager Gerry Cooney is a counsellor at the Rutland Centre, where McNamee underwent five weeks of treatment, and he was a source of help too.
"The hardest thing for me to do was to admit to someone the trouble I was after getting myself into, financially but more important morally," writes McNamee in his blog post.
"I had done a lot of things I wasn't proud of and this was eroding away my soul and my spirit. I knew I was a good person but somewhere along the way I lost sight of the important things in life like my family and friends.
"It is two years since I have had a bet and for that I am very proud and grateful. I will thank God tonight for keeping me safe today and will ask him to do the same tomorrow. I will go into this a lot more in later blogs but as a start I hope this helps. I know one person it has definitely helped, me."
Read Niall's full blog post here; Follow him on Twitter: @niallmc14