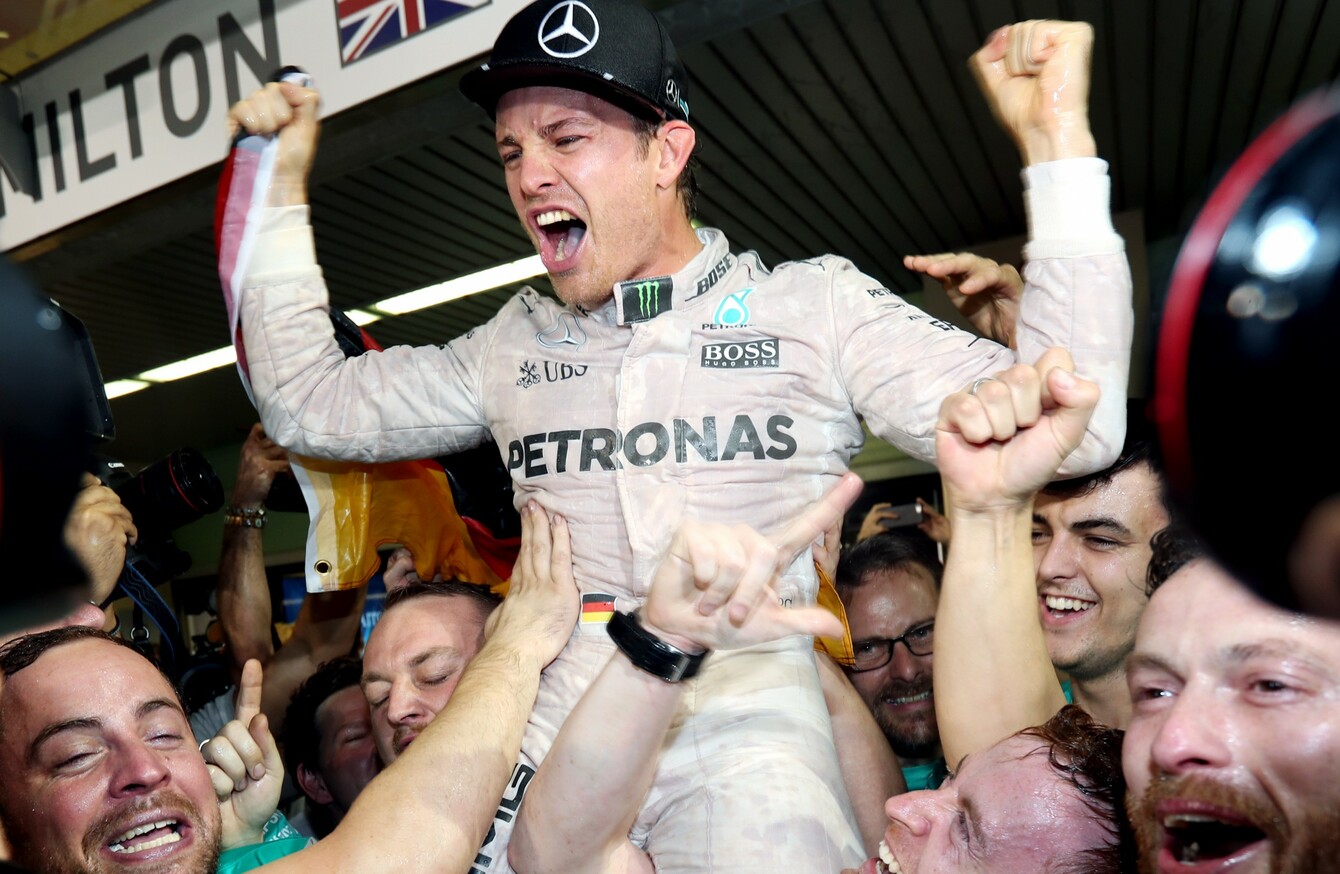 Nico Rosberg has quit while he's ahead.
Image: David Davies/PA Wire/PA Images
Nico Rosberg has quit while he's ahead.
Image: David Davies/PA Wire/PA Images
NICO ROSBERG ANNOUNCED his retirement from Formula One today, just five days after winning the world title for Mercedes in a move that stunned motor racing.
"I took my decision on Monday evening. After reflecting for a day," the German said in a statement on his Facebook page which said he wanted to devote more time to his family.
"The only thing that makes this decision in any way difficult for me is because I am putting my racing family into a tough situation."
Rosberg's statement in full
"Since 25 years in racing, it has been my dream, my 'one thing' to become Formula One World Champion. Through the hard work, the pain, the sacrifices, this has been my target. And now I've made it.
"I have climbed my mountain, I am on the peak, so this feels right. My strongest emotion right now is deep gratitude to everybody who supported me to make that dream happen.
"This season, I tell you, it was so damn tough. I pushed like crazy in every area after the disappointments of the last two years; they fuelled my motivation to levels I had never experienced before. And of course that had an impact on the ones I love, too – it was a whole family effort of sacrifice, putting everything behind our target.
"I cannot find enough words to thank my wife Vivian; she has been incredible. She understood that this year was the big one, our opportunity to do it, and created the space for me to get full recovery between every race, looking after our daughter each night, taking over when things got tough and putting our championship first."
Be part
of the team
Access exclusive podcasts, interviews and analysis with a monthly or annual membership.
Become a Member