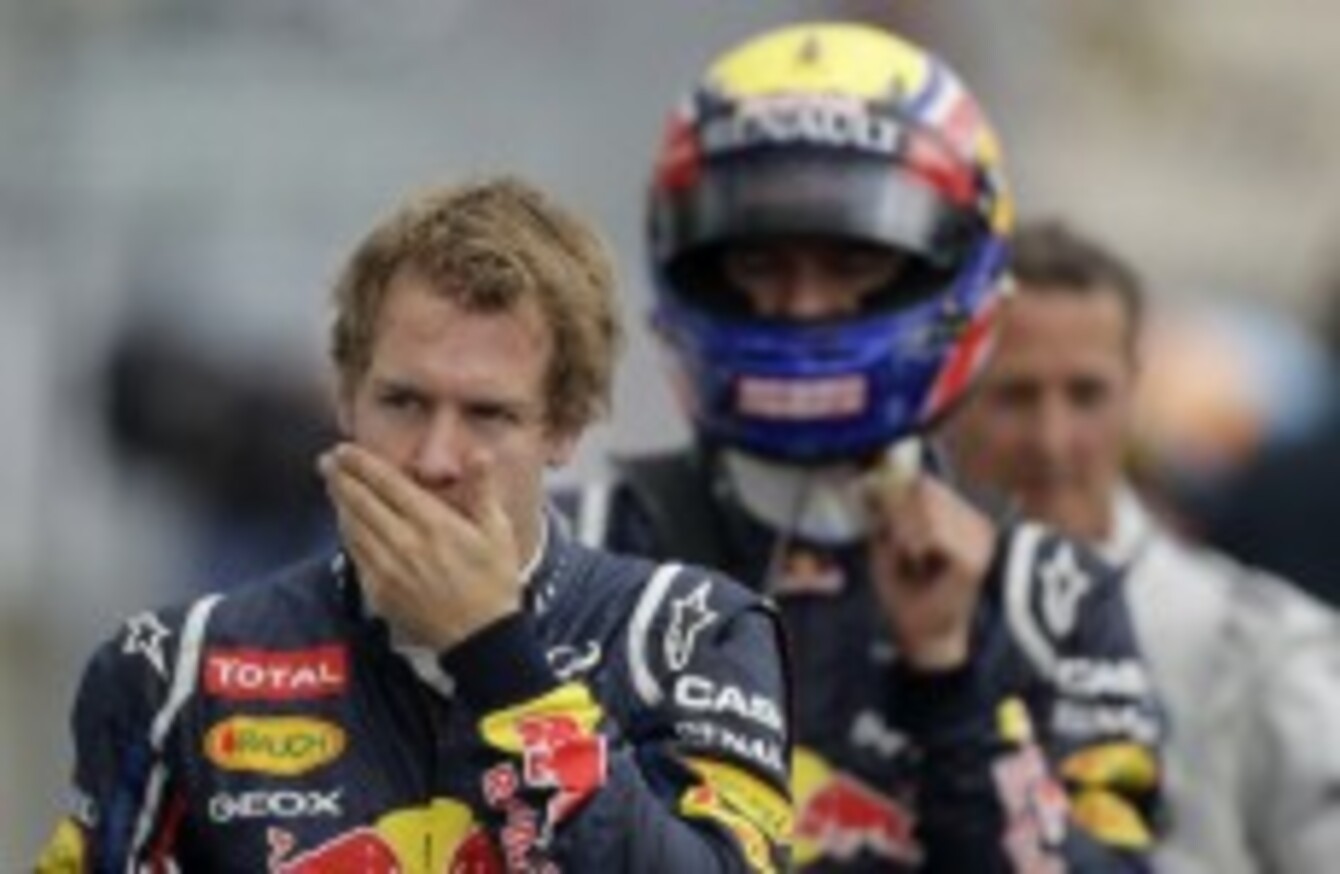 Image: Frank Augstein/AP/Press Association Images
Image: Frank Augstein/AP/Press Association Images
Updated at 13.26
THE RED BULL team were cleared to take part in Sunday's German Grand Prix here after the race stewards decided to take no further action against them for reported engine mapping irregularities.
After investigating a report from the International Motoring Federation (FIA) and hearing the team's defence, the stewards said that, while they did not accept all of Red Bull's arguments, they did not believe there was an infringement of the technical regulations.
This meant that Germany's Sebastian Vettel and his Australian team-mate Mark Webber were able to start the race from second and eighth positions respectively.
In their statement, the stewards said: "The stewards received a report from the FIA technical delegate, along with specific ECU data from Red Bull Racing cars #1 and #2.
"The Stewards met with the team representatives and the representative of the engine supplier Renault.
"While the stewards do not accept all the arguments of the team, they however conclude that as the regulation is written, the map presented does not breach the text of Art 5.5.3 of the Formula 1 Technical Regulations and therefore decided to take no action."
The wording of the stewards' statement suggests that Red Bull might be not entirely within the spirit of the regulations.
If the FIA is unhappy with what Red Bull is doing with its engine mapping, it is possible that there could be a rules clarification at a later date closing any potential loophole.