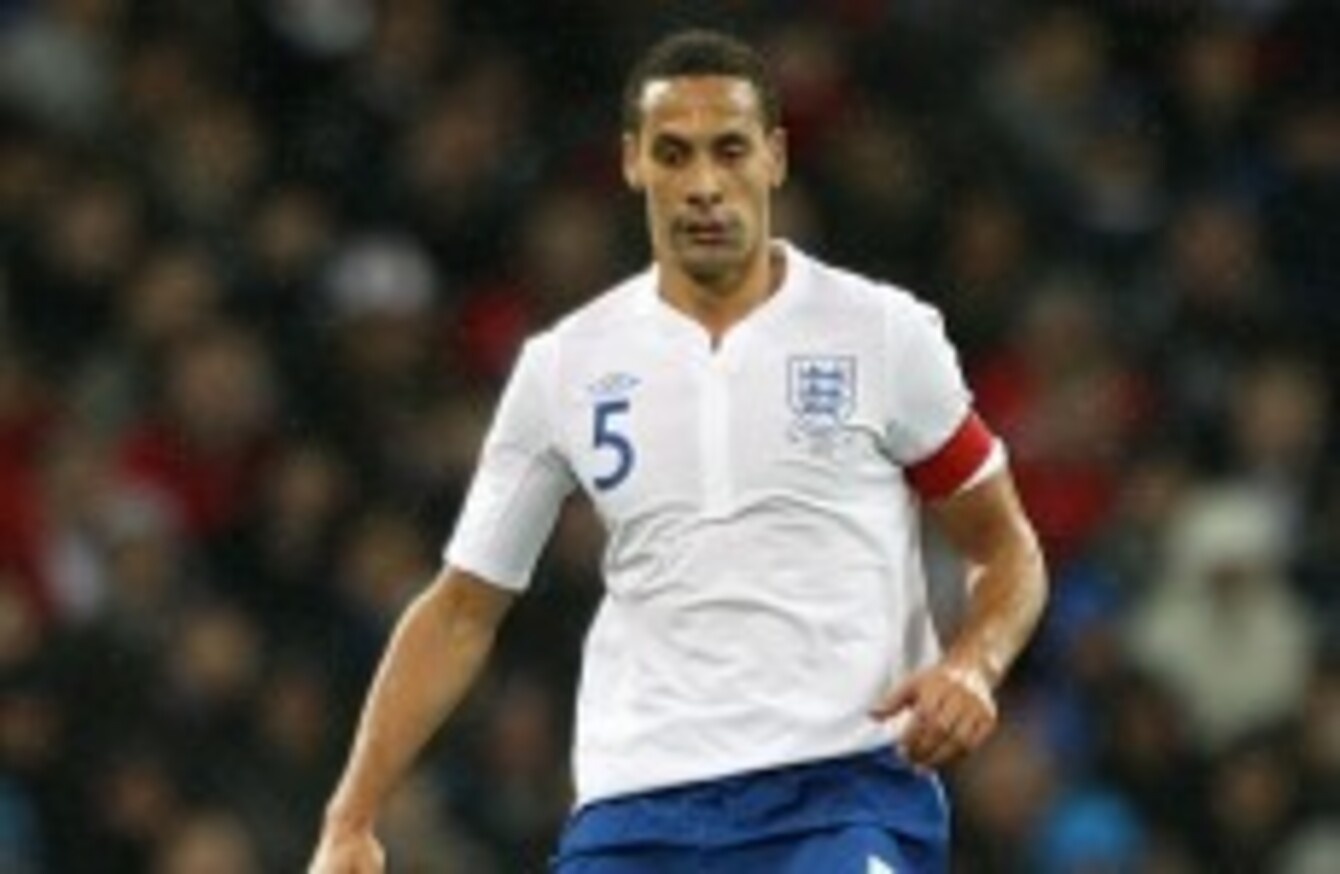 Image: Nick Potts/PA Wire/Press Association Images
Image: Nick Potts/PA Wire/Press Association Images
THE FOOTBALL ASSOCIATION say they have been unable to find evidence that England fans chanted racist abuse about Rio and Anton Ferdinand during the recent World Cup qualifier against San Marino.
Anti-racism group FARE  reported England to FIFA over the alleged singing of an abusive song directed at the Ferdinand brothers during England's 8-0 win in Serravalle last month.
But FA director of communications Adrian Bevington told Sky Sports News: "We have been asked to make a submission to FIFA and have been through all the evidence recorded by our security team.
"We haven't been able to find or identify any individuals chanting but I want to make clear I am not disputing or refuting that the individuals who reported this heard it."
The allegations centred on a chant by a section of the England crowd that suggested the Ferdinand brothers should be burned on a bonfire. It has been suggested the song had racist overtones because QPR defender Anton Ferdinand was the target of racist abuse from Chelsea's former England captain John Terry last season.
Manchester United star Rio Ferdinand, called up after a two-year absence from the England squad, also angered fans by claiming he was unavailable to play in the San Marino qualifier due to his intricate fitness regime.
Kick It Out chairman Herman Ouseley described the chants as "vile", but Bevington said: "Quite clearly people were acting in good faith and we have to welcome any individuals reporting anything they hear. That's how to address things moving forward.
"But we want to make sure the general majority of our fans are praised for their good behaviour. They spend a lot of money and the players are really appreciative of it.
"The vast majority of our fans do behave. The fans themselves have worked incredibly hard in the past decade, attend tournaments in vast numbers and have a reputation for building relationships with individual nations which is second to none.
"While we can't rest on our laurels with a small minority we have to applaud the vast majority.
"But we can't have any chanting of a racist or xenophobic nature when we're travelling round the world. And we want people to be confident they can report it when they hear it.
"FIFA are aware of the efforts made by England football as a collective but how they deal with it will be for them to do so."