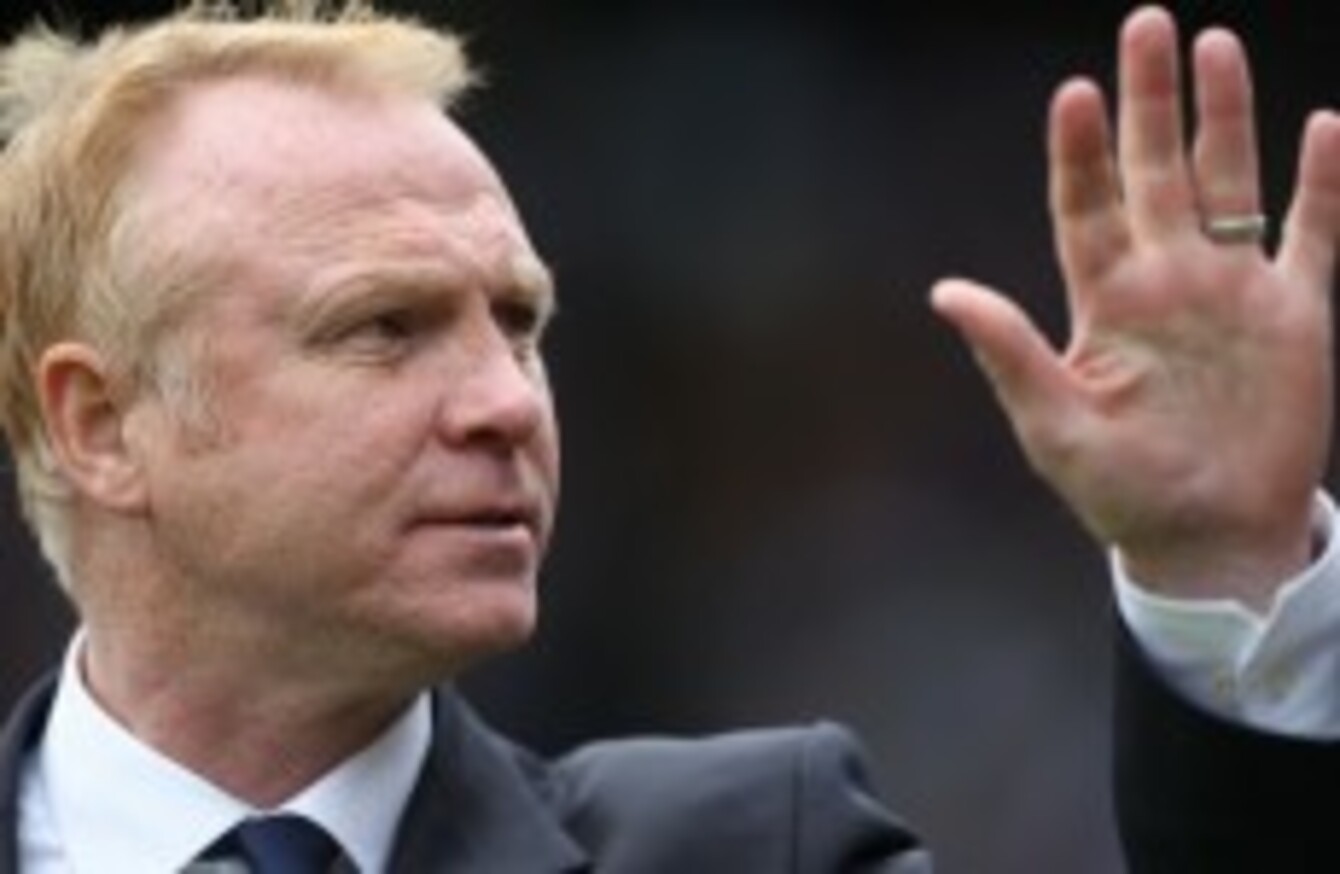 Alex McLeish: hoping to cross town.
Image: PA
Alex McLeish: hoping to cross town.
Image: PA
BIRMINGHAM CITY CHIEFS have vowed to lodge a formal complaint with football bosses against Aston Villa.
The Premier League side have said they will interview Alex McLeish who quit St Andrews by email this week.
City, in a media statement said: 'Birmingham City find Aston Villa's announcement to proceed with an interview with Alex McLeish a contempt of Premier League and FA rules.
"The club feel this will taint football and give the game and the footballing authorities a bad name if this is allowed to materialise.
"The club will do what is within its powers to prevent this and will lodge a formal complaint to the authorities on Wednesday as there is now not the slightest doubt remaining about this tap up attempt.
"Birmingham City stresses that this conduct, if condoned, will open up flood gates and set a very bad precedent."
But how did we get here?
31 May: Villa deny reports that manager Gerard Houllier has stood down due to ill health.
1 June: Just 24 hours later, Houllier resigns.
2 June: Fulham manager Mark Hughes resigns. He is immediately installed as the bookmakers' favourite for the Villa post, but insists he has had no contact with any other club.
6 June: Former Chelsea boss Carlo Ancelotti, who had been linked with the Villa post, announces he will take a year out of football.
7 June: Another name in the frame, Martin Jol, is appointed Fulham manager.
8 June: Villa's interest in former England coach Steve McClaren cools, and Rafael Benitez slips out of the reckoning amid reports of a conflict over what transfer budget would be made available.
9 June: Villa are given permission to speak to Wigan boss Roberto Martinez about their vacancy.
10 June: Martinez turns down the chance to speak to Villa.
12 June: Birmingham confirm Alex McLeish's resignation as manager. The Scot informs the club of his decision in an email to acting chairman Peter Pannu, and is immediately linked with the Villa vacancy.
13 June: Villa contact Birmingham to inquire as to McLeish's contract status. Pannu releases a statement saying McLeish "remains our contracted staff" and will not be allowed to speak to any other club.
14 June: League Managers' Association chief executive Richard Bevan accuses Pannu and the club board of making McLeish's position "untenable". Villa announce their intention to interview McLeish "imminently", believing him to be a free agent. Blues accuse their rivals of "tapping up" McLeish and announce they will lodge a formal complaint.
- PA