NOVAK DJOKOVIC HAS claimed his second Wimbledon Men's Singles title after edging out Roger Federer in an epic five-set encounter at SW19.
The Serbian survived a stunning Federer fightback to claim the fifth set, over an hour after an ace from the Swiss had cancelled out his first championship point. He won 6-7, 6-4, 7-6, 5-7, 6-4.
Federer, who was aiming for his eigth Wimbledon crown, won the first set in a tie-break but Djokovic responded well to win the next two, 6-4 and 7-6. Djokovic was 5-2 up in the fourth set but Federer began to go for broke and won the majority of the crowd over with a collection of stunning, outright winners.
32-year-old Federer claimed the next five games of that fourth set — surviving a match point thanks to an ace, courtesy of a video replay decision reversal — to win 7-5.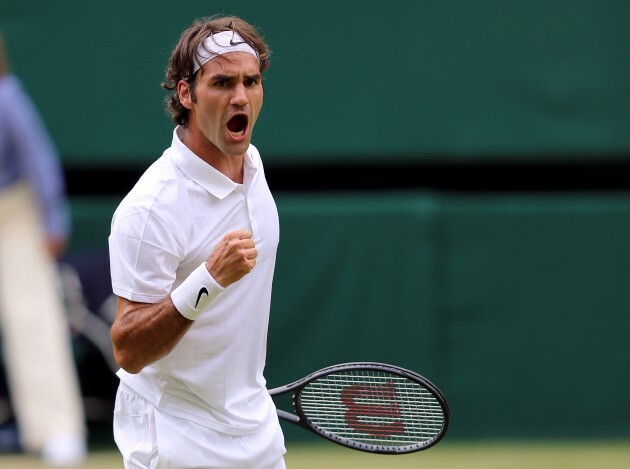 EMPICS Sport Roger Federer failed in his quest to claim the outright record for Wimbledon wins. EMPICS Sport
The fifth set was back and forth, with serves holding sway until the 10th game. Federer, having battled gamely in his previous service game, fell behing 15-40 and could not cling on any longer. He put a backhand into the net and Djokovic was the champion.
Federer said, "Going into a match with Novak, you know it's going to be tough. I can only say congratulations to him. It was an amazing match and an amazing tournament. It's well-deserved." He left the Centre Court crowd with a 'See you next year' exclamation, indicating that he is nowhere near ready to give us his Wimbledon dream.
Djokovic responded, "He's a tremendous athlete and a great champion. Thank you for letting me win today."