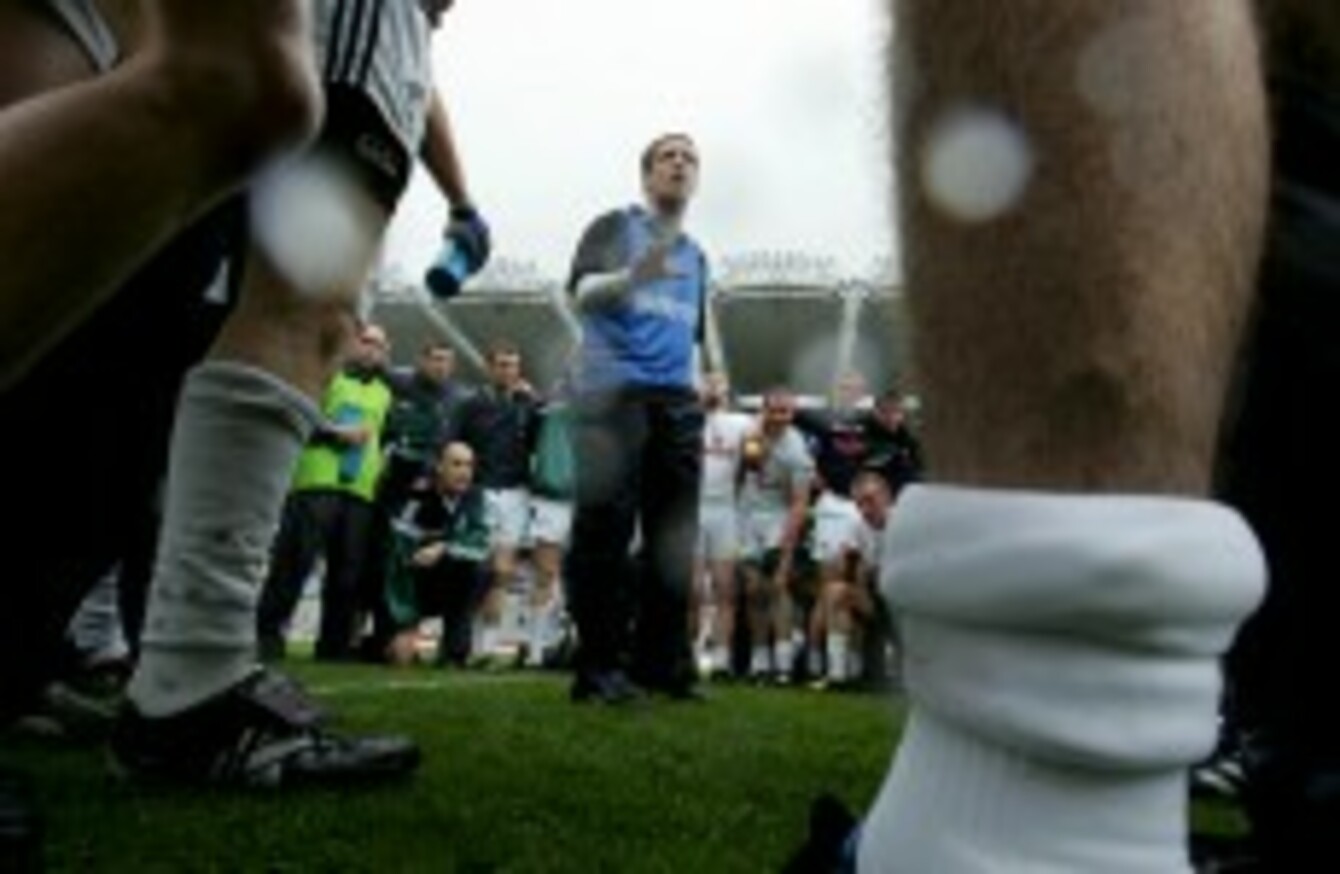 Kieran McGeeney has seen Kildare from strength to strength in his three years in charge.
Image: INPHO/Donall Farmer
Kieran McGeeney has seen Kildare from strength to strength in his three years in charge.
Image: INPHO/Donall Farmer
IF YOU HAD GOTTEN a thousand GAA fans into one room – in fact, if you had held all 82,286 attendees back after the All-Ireland final last year – and asked them to accurately predict this year's semi-final pairings, you'd have been lucky to get a single correct response.
And yet, here we are. It's the last weekend in August and we have Kildare and Down facing off in the All-Ireland semi-final, with the winner booking their day out in three weeks time for the biggest sporting event of the Irish year.
To be fair, much of the surprise about this year's pairings will have come from the comparatively early elimination of Kerry and Tyrone from this year's proceedings. With both knocked out at the quarter-final stages – despite having both claimed provincial titles – the stage was set for some new blood to come through.
And while Dublin and Cork both abided by longstanding expectation to make it to the last four – with Cork making it to their third final in four years – the other half of the draw has thrown up a slight surprise with the emergence of Down, who were simply superb in getting past Kerry in their quarter-final.
Two for the purists
The pleasant thing about Sunday's semi-final is that both teams are ones that would appeal to a purist. Both are genuinely classy, skilful teams, and while both are reared in a traditional Ulster mould – with Down being the last surviving northern team and Kildare in their third season under the steering of Kieran McGeeney.
Both, though, have resisted the blanket defence ("puke football") tactics that are the recent hallmark of Ulster sides, and are 'honest' sides. Both simply try to minimise the number of scores the opposition can get, and maximise their own. It's a simple tactic but one often overlooked – and both sides are simply doing it very well.
The only major difference between the sides is their season-long form. Down, having gone out of Ulster by four points to the aforementioned Tyrone, only overcome lowly Longford by the same margin before beating Offaly by two. It was only against Sligo – a team still shattered by its failure to clinch Connacht six days earlier, despite beating both Galway and Mayo – that the side began to flex its muscles, scoring a rampant 3-20.
And in a way, it was this runaround that the Down side got that was the reason they felt they had little to fear against Kerry. The Sligo scoreline aside, the 1-16 put past Kerry was the most they'd scored all year and it was the chance to find the scoring groove against Sligo that made sure they got over the line against a sulking, perhaps slightly overexpectant and borderline arrogant Kerry.
Be that as it may, however, having the scalp of the reigning All-Ireland champions is a significant achievement regardless of the circumstances. If Down can beat them, they'll (rightfully) feel they can beat anyone. Down are quite possibly peaking at exactly the right time.
Lily Whites are more than alright
Kildare, on the other hand, started their season pretty horrifically – with a 1-22 to 1-16 defeat against a Louth side that at the time were considered staggering overachievers even to have gotten past their first game. Indeed, two weeks later – albeit on the same day that the father of midfield talisman Dermot Earley was buried – Kildare were only able to draw with definite overachievers Antrim, before putting them away a week on.
The qualifiers kept them going since and once the Kildare machine got going, they proved formidable. The anticipated destruction of Leitrim was followed by a eye-opening dismantling of National League runners-up Derry.
On their sixth successive week in action, it was the confidence and swagger from this game that saw them come back from behind to beat Leinster champions Meath – again, like down, by playing a very pure brand of football. Indeed, the team's unofficial modus operandi for the year is +16, -10: the notion that every game will go their way as long as they aim to score 16 points or more, while conceding fewer than ten.
The only worry from Kildare's point of view, aside from having not already faced one of the game's biggest sides (Tyrone, Kerry, Cork or – arguably – Dublin) and having taken a few weeks off after getting this far, the gears-in-motion synchronicity that saw them this far may be more difficult to get back.
The confusing matter is that it's difficult to discern which team, man for man, is stronger – both are far greater than the sum of their parts. It's hard to choose which one will get over the line – meaning that the game could well be a classic.
GAA Football All-Ireland Senior Championship: Semi Final – Kildare v Down, Sunday 3:30pm, Croke Park
GAA Football All-Ireland Minor Championship: Semi Final – Galwayv Cork, Sunday 1:30pm, Croke Park