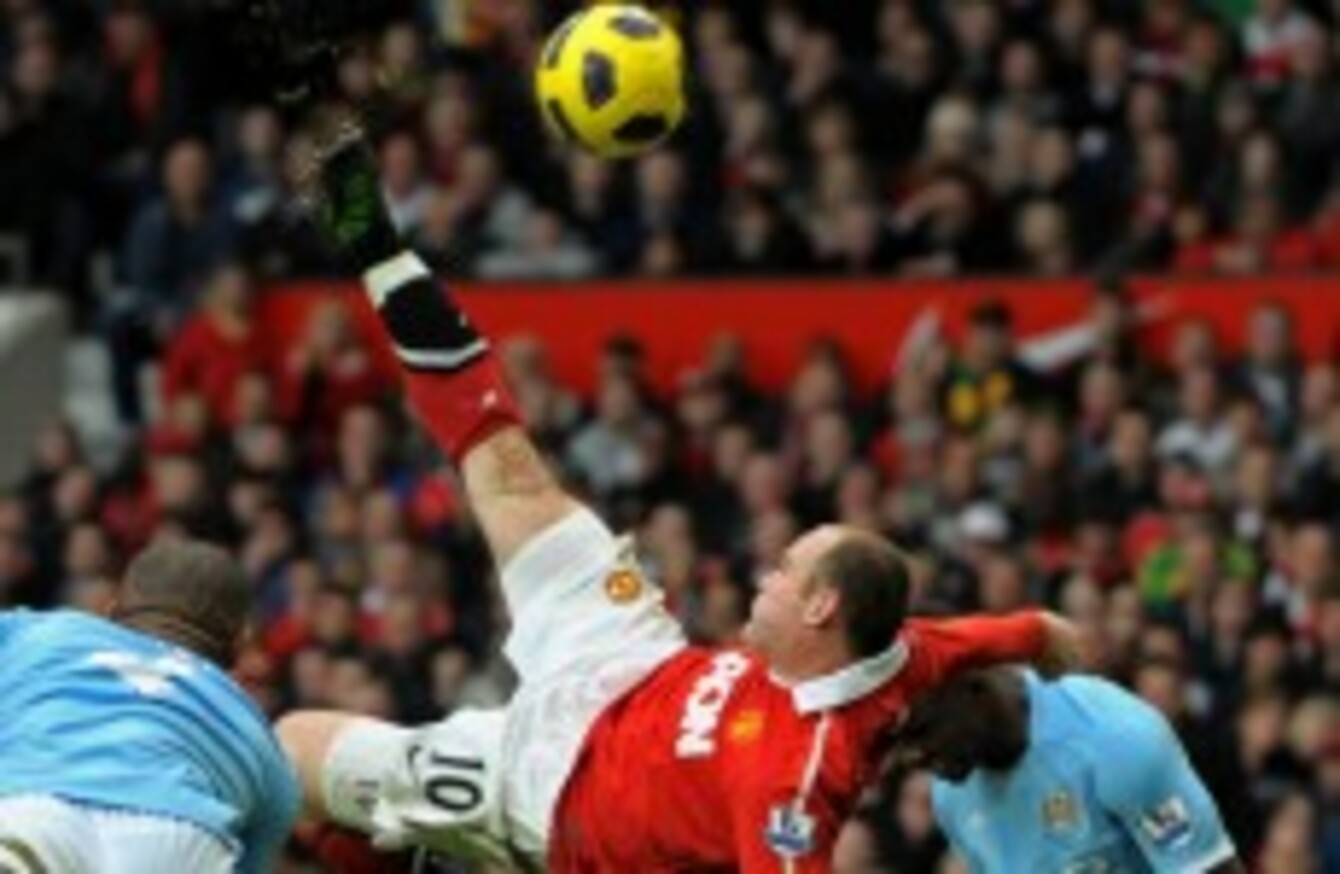 Image: Getty Images
Image: Getty Images
WAYNE ROONEY'S OVERHEAD kick against Manchester City last season has been voted as the best ever goal in the Premier League.
With votes cast by fans from all over the globe, the Manchester United striker's acrobatic effort won the Premier League Goal of the 20 Seasons Award.
With 10 goals in the running, Rooney's strike registered 26 percent of the vote, with Dennis Bergkamp's swivel and finish against Newcastle in 2002 coming second with 19 percent, and Thierry Henry's flick and volley from 2000 against United claiming third.
Speaking after the win, Rooney told Sky Sports:
"I grew up watching the Premier League so to be voted the best goal in the history of the Premier League is a great feeling.
"There's so many good goals in that shortlist, goals that I watched in my living room as a kid: Alan Shearer's goal, Paulo Di Canio's, Tony Yeboah's, David Beckham's.
"To be competing with them and winning is a great honour for me and something I'm very proud of. I'd like to say a big thank you to all the fans that voted for me."
The other categories in the awards recognising highlights from the previous 20 years in England's top flight included best match, save, goal celebration and a combined team of the most impressive players.
United player won the same award 10 years ago, as David Beckham's lob over Neil Sullivan against Wimbledon in August 1996 won the Goal of the 10 Seasons Award.
Well, have you seen a better goal in the Premier League?

Poll Results:
No, Rooney's was incredible. At a time when Man City were poised to overthrow them, too. (42)
Of course I have, it was Bergkamp! (38)
It doesn't matter how they go in, they all count the same. (15)