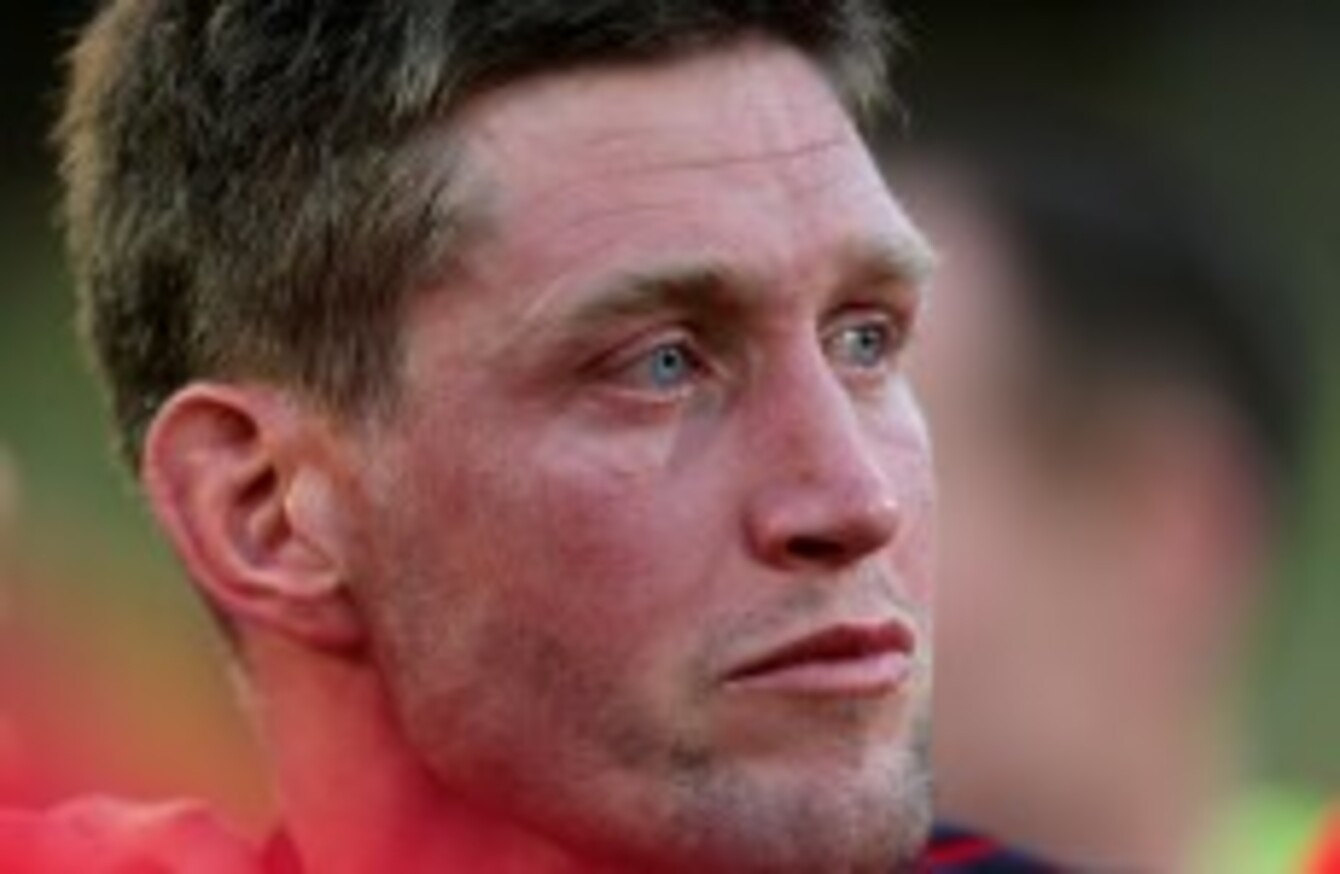 O'Gara has expressed surprise at Warren Gatland's decision to drop Brian O'Driscoll.
O'Gara has expressed surprise at Warren Gatland's decision to drop Brian O'Driscoll.
RONAN O'GARA HAS said he was "hurting" earlier in the week following news that Brian O'Driscoll had been controversially left out of the Lions' third test against Australia.
Speaking on Newstalk's The Right Hook, O'Gara said he was surprised by the decision, and explained:
"I was hurting because I'm very close to Brian. I care a lot about him and I'm completely biased, obviously, in my opinion towards the man."
The former Munster player spoke of his "hugely rewarding friendship and camaraderie" with O'Driscoll, to a level which he "probably hasn't enjoyed with any other player at international level".
While O'Gara acknowledged that the likes of Tuilagi were greater impact players than O'Driscoll, he still struggled to see the logic behind Warren Gatland's thinking in discarding the Irish legend for this Saturday's third test.
"I didn't understand how he would be left out because I think one of the most under-respected attributes in sport is presence, and Brian has that in spades.

"For  such a big match, he's not going to do much on an outside break, but if you give him a rook situation three yards from the line, he's going to get over for you."
He said that O'Driscoll was "probably the most respected player there" and hinted he wouldn't "feel as much part of it" should the Lions win, given his own experiences of struggling to savour victories after being left out of teams.
He continued: "It'll take a few weeks for this decision to sink in for Brian and for the conclusions he's going to draw to become relevant."
He claimed that "it'll come out in time how Brian feels [about being dropped]" and suggested Jonny Sexton's game may suffer somewhat on account of him not having a familiar face lining up alongside him.
However, while the former Ireland international has reservations about the side's lack of leadership, he believes they will ultimately just about prevail.
"I was always very confident the Lions would win the series, and I still think they will," he said.