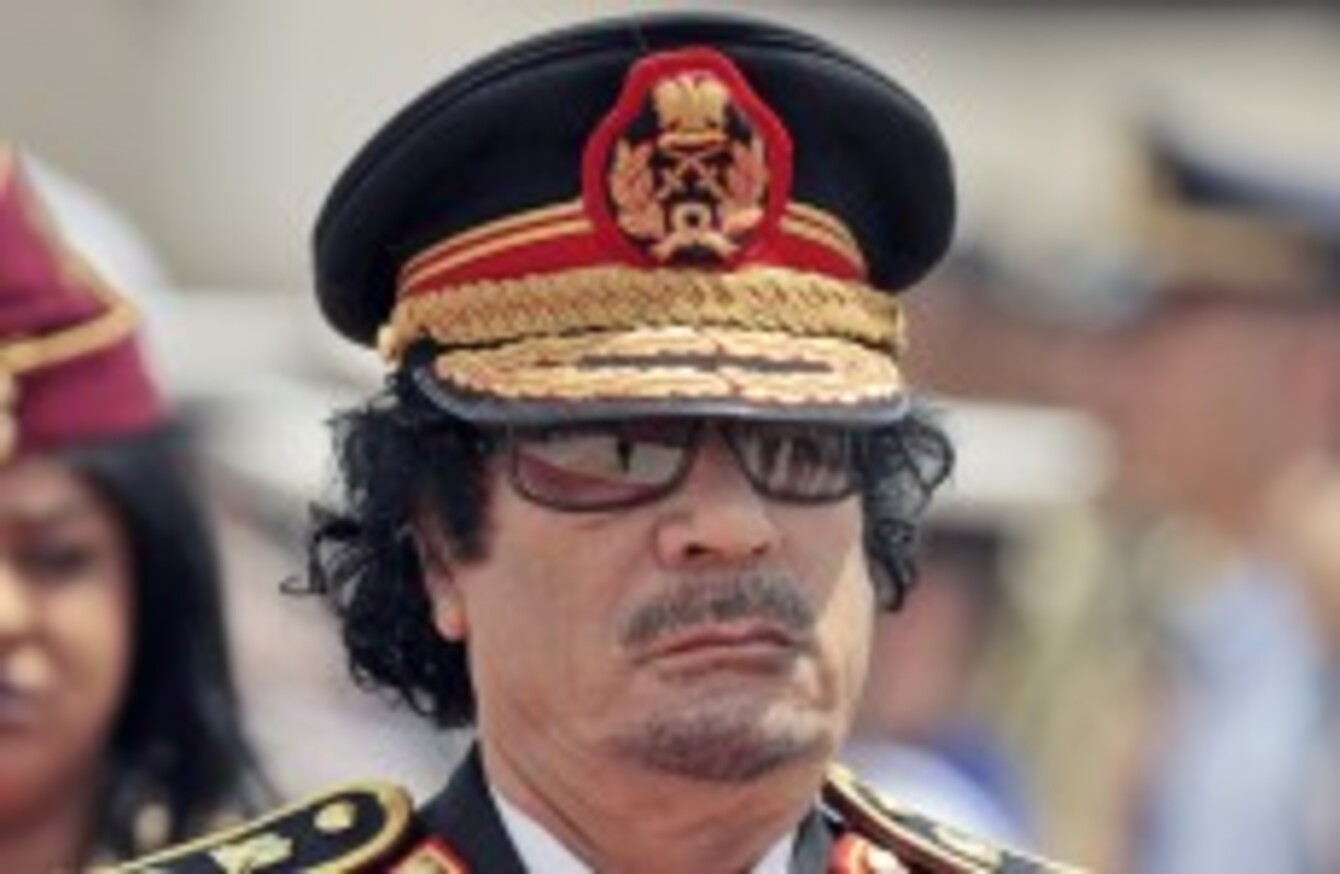 Gaddafi's son is head of the Libyan Olympic Committee.
Gaddafi's son is head of the Libyan Olympic Committee.
FOLLOWING YESTERDAY'S REVELATIONS that the Libyan regime had ordered 1,000 tickets for the Olympic Games, the International Olympic Committee are set to perform a U-turn and block dignataries from attending.
There is currently a travel ban imposed on Libyan dictator Colonel Gaddafi that prevents him from travelling to Britain, however several affiliates of Gaddafi including one of sons – Muhammad al-Gaddafi, who is head of the Libyan Olympic Committee – were set to travel to the event.
While rules state that the government cannot determine what countries are granted tickets for the event, the Daily Mail reports that British prime minister David Cameron put pressure on the IOC to reverse their initial decision.
A spokesman stated that "no tickets had been printed or paid for," adding that "no tickets will be handed over to the Libyan national Olympic committee until the current situation becomes clearer".
Despite the current ban on Libya, the Guardian reports that other countries with questionable human rights records, including Zimbabwe and Bahrain, have been allocated tickets and that their records will be assessed on a "case by case basis" according to the British government.
However, it is understood that countries will have to submit a list of every recipient, while the British Home Office has the power to prevent individuals from entering the country.
The IOC president, Jacques Rogge, had previously refused to intervene in the matter. In a conference last April, he said: "At no point have we had any complaint of misbehaviour or bad conduct about the son of Mr Gaddafi."
Gaddafi's son given 1,000-ticket allocation for London Olympics>