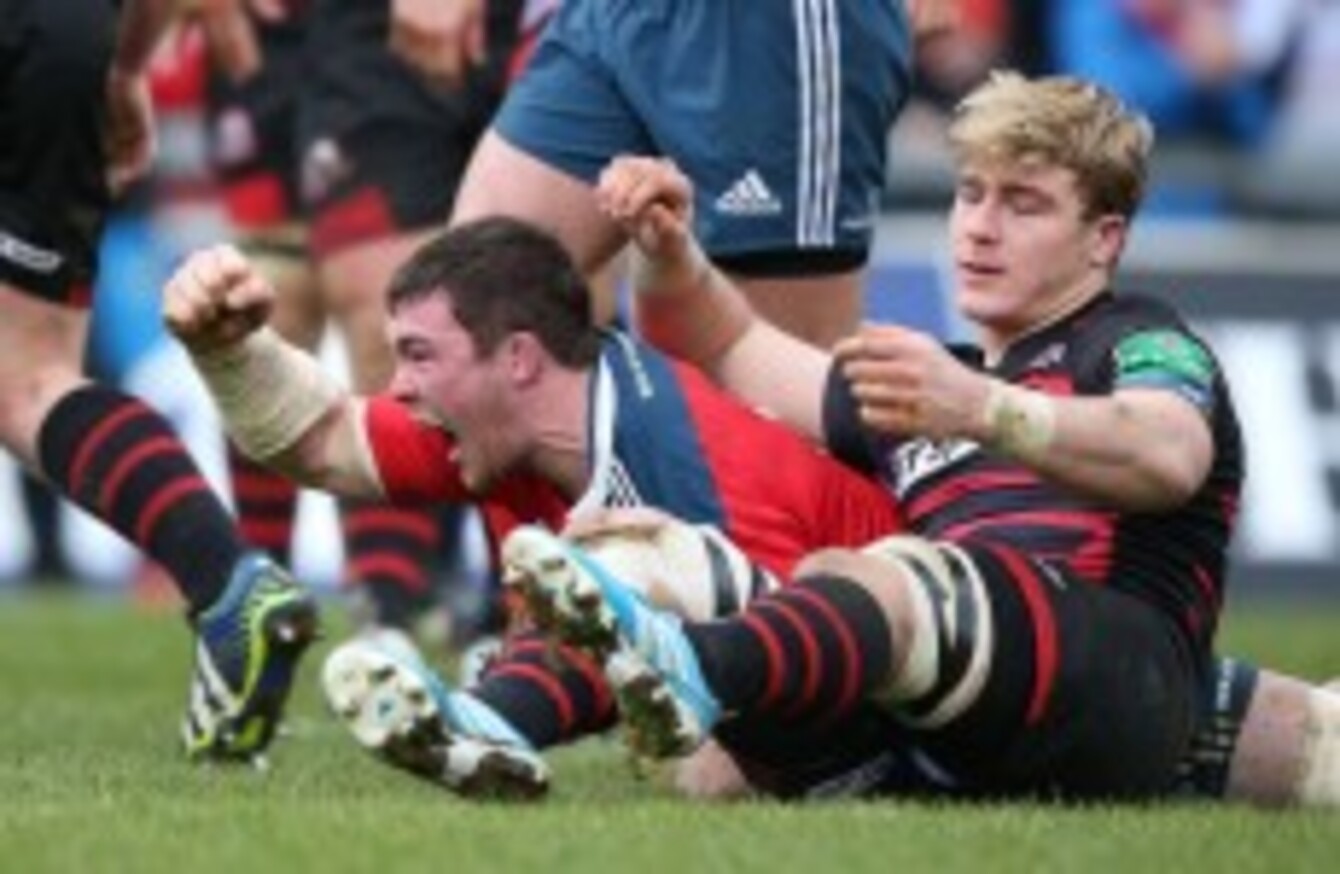 Image: ©INPHO/Billy Stickland
Image: ©INPHO/Billy Stickland
MUNSTER PLAYERS DOWN the years have often spoken of the sense of unity they feel with supporters on big days in Thomond Park.
A perfect example of that togetherness was in full view in the 66th minute yesterday when the stadium rose as one to applaud as Paul O'Connell and Peter O'Mahony departed the scene once the fifth try had been scored.
The ovation was most definitely shared by the two pack leaders, the captain of Ireland and the captain of Munster.
O'Mahony has taken up the responsibility of leading his province in a season which could easily have been given the dreaded 'transition' tag after Ronan O'Gara's retirement. Made captain before his 24th birthday, O'Mahony barely flinched and has grown into the role rather than let it weigh him down.
"He leads from the front in everything he does," said O'Connell, "he leads with his work-rate and physicality and aggression.
"He's a very easy guy to follow and I think that's what our supporters like and that's what the players like, so it's been really enjoyable playing under him for the past few months."
The blindside was set a major test of his decision-making skills as captain yesterday when, with the score still just 5 – 3, he declined the option of a kickable 15th minute penalty in favour of taking a big step toward the bonus point.
O'Mahony did seek O'Connell's counsel before declining two further penalties, a vote of confidence for the decision and a sign Munster would not fudge the issue by taking a backward step to three points.
The reward came with Johne Murphy side-stepping his way under the posts, but it was fitting that it was O'Mahony who burned off three tacklers in five metres to seal the bonus point before the hour mark.
"He's a great ball carrier, he's hard to put down he's a great man to get you over the gain-line. If he gets his hands on the ball close to the line he's always a good bet to score," O'Connell adds of the man who will also play a vital role in Ireland's Six Nations campaign.
"He has massive respect from all the team, young and old, because of what he does on the pitch."
And O'Mahony's attitude on the pitch is precisely what those in the stand identify with in this Munster side.