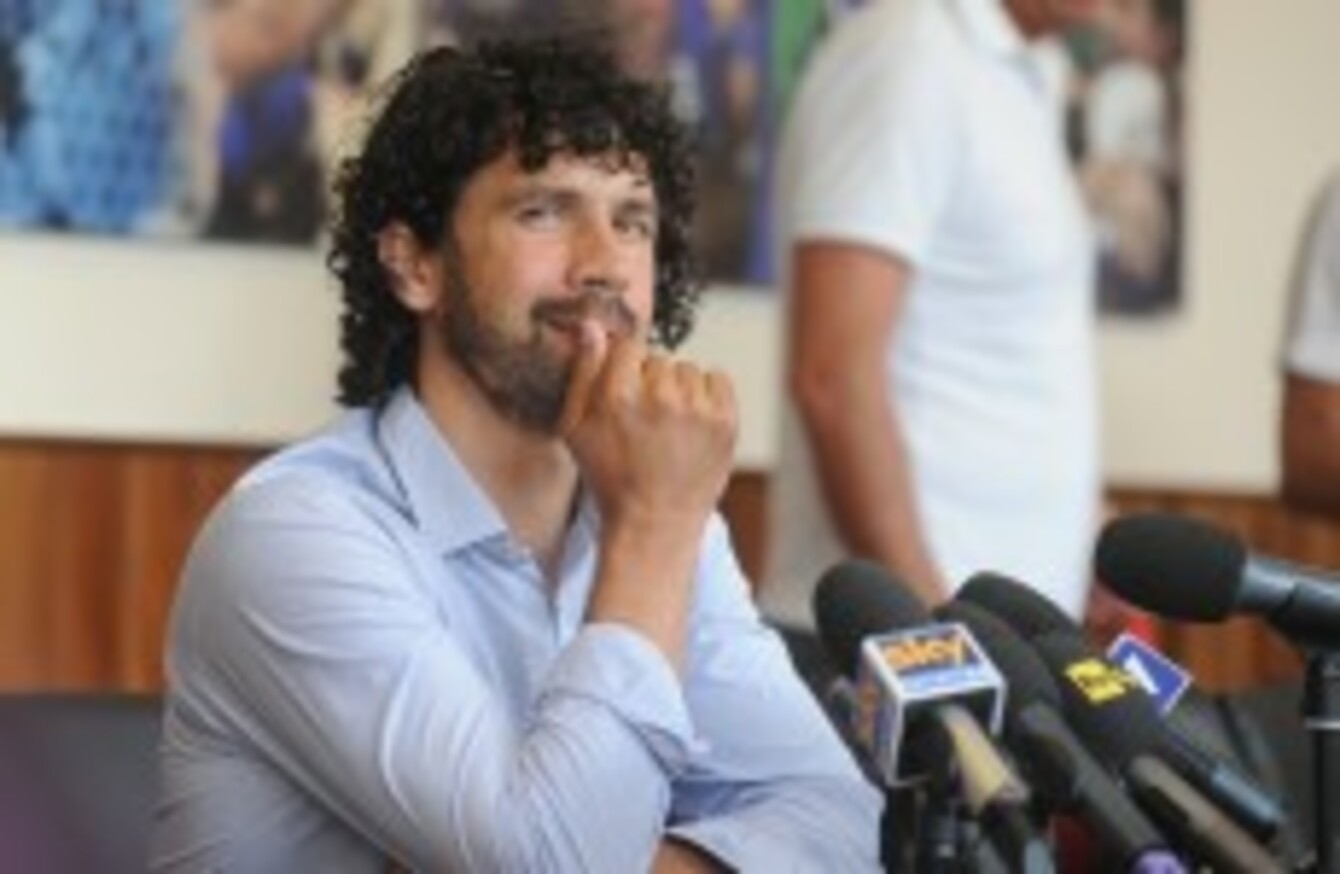 Tommasi expressed his approval of the new deal.
Tommasi expressed his approval of the new deal.
THE SERIE A strike ended Monday after the Italian players' association and league signed a temporary collective contract, clearing the way for the season to start this weekend.
The new contract is expected to expire in June, whereas usually the deals last three years.
The strike postponed the scheduled start of Serie A the weekend of Aug 27-28, and both sides wanted to reach an agreement before the second round begins Friday with defending champion AC Milan facing Lazio at the San Siro.
While details were still emerging, the agreement was expected to stipulate that the sides reach a deal over the next 30 days on the last remaining conflict — a clause concerning the rights of players to train with the first team.
Clubs want the clause to state they can force unwanted players to train away from the first team or accept a transfer.
Changes to the government's austerity package eliminated the other major conflict, a new solidarity tax that would have applied to high-wage earners like top-division footballers.
Both sides were slated to meet with the government later to discuss new stadiums, brand protections and other issues.
The conflict between the players and the league has been ongoing since the last collective contract expired in June 2010.
The players set two strike dates during the first half of last season, both of which were avoided with last-minute verbal agreements.
The players' association first proposed a one-year temporary contract lasting through 30 June as a last-minute emergency measure to avoid a strike. The clubs rejected the proposal then but accepted it after further review during a league assembly last week.
"The most important thing was the will of the league to evaluate our proposal last week," president of the Italian Footballers' Association Damiano Tommasi told RAI state radio. "In the meantime, two things happened: The solidarity tax was erased and the round-table with the government was set up."
The other matches this weekend are: Cesena vs. Napoli; Juventus vs. Parma, Catania vs. Siena; Chievo Verona vs. Novara; Fiorentina vs. Bologna; Genoa vs. Atalanta; Lecce vs. Udinese; Roma vs. Cagliari; and Palermo vs. Inter Milan.
Both sides wanted to get matches in before the Champions League group phase begins next week with Milan opening at defending champion Barcelona, Inter hosting Turkish club Trabzonspor and Napoli visiting Manchester City.
The first round of league matches wiped out by the strike will likely be made up at a later date.
- AP