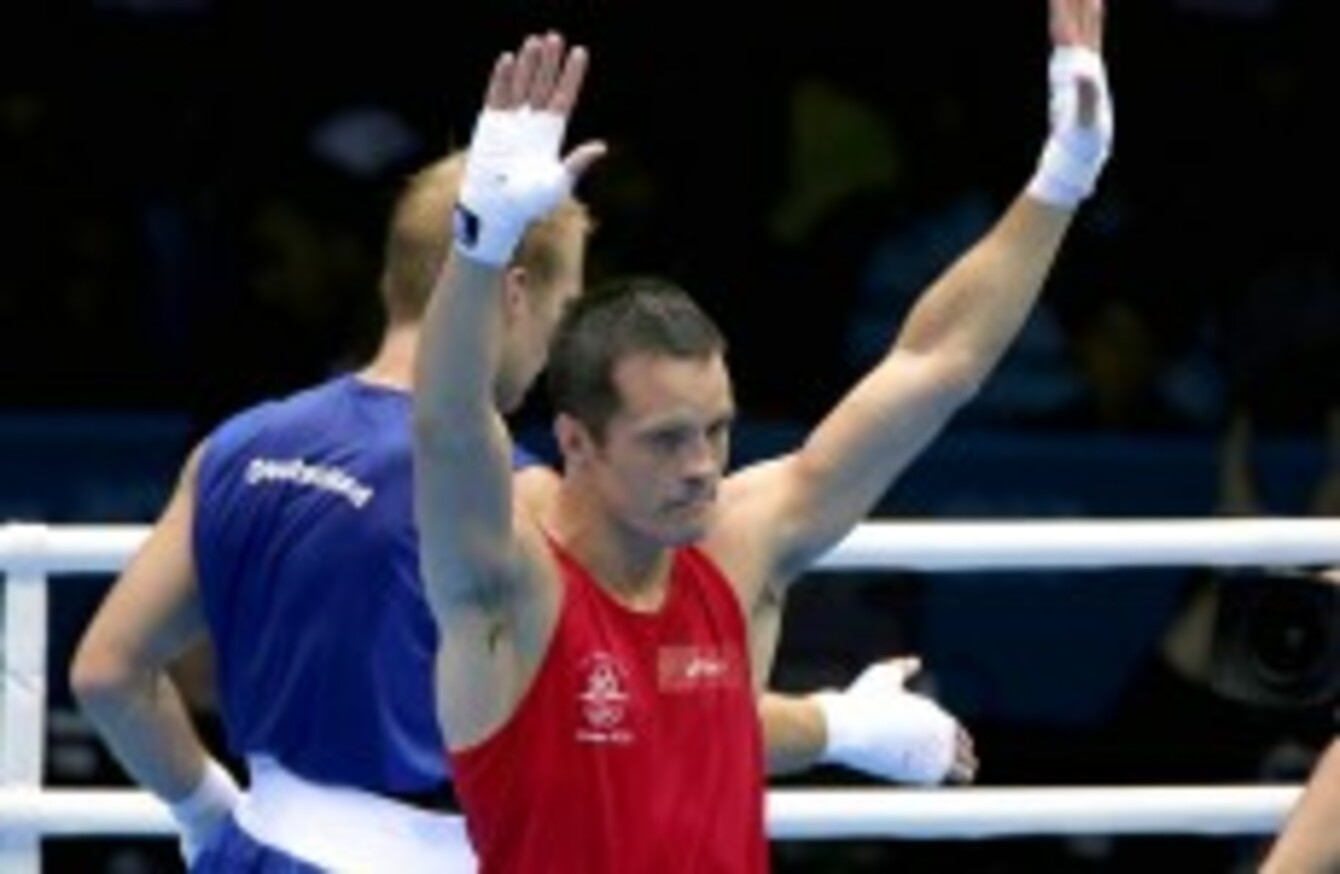 Image: ©INPHO/Morgan Treacy
Image: ©INPHO/Morgan Treacy
DARREN O'NEILL PAID tribute to a familiar foe as Stefan Hartel of Germany ended the Kilkenny middleweight's dreams of Olympic glory.
Hartel was a comfortable winner when the two went toe-to-toe in the ExCeL Arena on Thursday afternoon, winning 19-12 to set up a quarter-final showdown against Anthony Ogogo of Team GB.
"I've trained with him before in training camp and sparred him," O'Neill told TheScore.ie afterwards. "I sparred him before the world championships and I thought I got the better of him there. I thought I was able to outbox him.
"I sparred him before the qualifiers. He probably hit me a little there but I knew what I was doing wrong.
I thought today going out that I had the capability of beating him and I thought I would. But I was a little bit slow implementing the tactics in the first round, he got a bit of lead and it was an uphill battle after that.

I'm utterly disappointed but fair play to him, he performed very well and deserved the win on the day.
Hartel combined solid defence and quick counter-punching to excellent scoring effect, and O'Neill admitted afterwards that he had struggled to deal with the tactics.
"He holds a very high guard, he's very durable and he's got a lightning fast backhand," he told Will Downing.
"You just don't see it coming. He waits for you to finish your attack and just pops out that right hand, lightning fast. It's very hard to escape from.
"I was finding it hard to slip it in the first round, so I was trying my best just to get my hands back up quickly after I punched.
He kinda pushes you a little bit and then attacks with the right hand so whether or not he lands cleanly with it, your head is tilted back the way and he's popping punches through there. They're going to score it in a tight contest and fair play to him.
Hartel now faces Ogogo in Monday night's quarter-final after the British fighter had the narrowest of wins against world champion and world number one Ievgen Khytrov of Ukraine.