Reproduced with permission from Whiff of Cordite
THIS HOUSE IS divided in advance of Sunday's big game at Mass time in Limerick – half of us is convinced an epoch-ending/starting win for Ulster is in prospect, the other can't see Munster losing at home in a HEC knockout game.
Well, like Irish politics, we are slightly exaggerating our differences – both of us think it will be very tight, and whoever steps up their performance will win, but we will feign outrage and present both sides of the argument.
There is a real, to coin a phrase, whiff of cordite about this game – these are two sides who don't like one another, and who see themselves as better than their opponents – don't expect any quarter to be given by either team.
Here's why, as a proud Ulsterman, I'm looking to Sunday with quiet confidence:
Bitter Northerners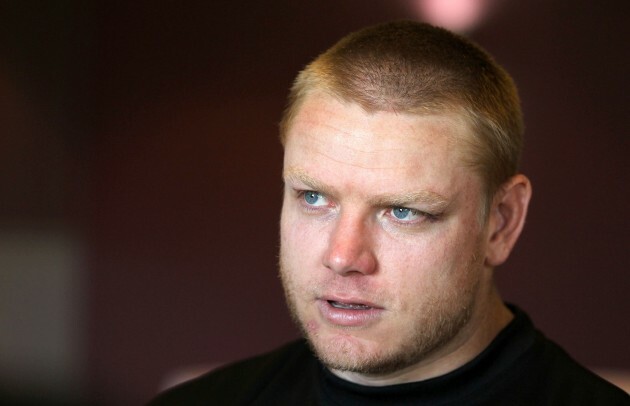 Tom Court will be looking to make amends for his disappointing performance against England in the Six Nations – INPHO/Presseye/Darren Kidd)
For this years Six Nations, Ulster players were overlooked by Deccie in favour of their drain-playing Munster counterparts. Stakhanov and Tomas O'Leary were picked largely on loyalty, and Paul Marshall and Dan Tuohy will be itching to show them (and the selectors) what they can do.
There are several other Ulster players who feel they haven't got a fair crack of the whip as well – Chris Henry has been playing O'Brien-lite stuff at 7 all season, but was leap-frogged by Peter O'Mahony on the basis of one HEC game there; Paddy Wallace has been the best Irish 12 on show this season, but got nary a chance; and Tom Court will be bitter that the Twickers debacle is being attributed to him – he is back in his strongest position, and should be able to show BJ, with whom he is intimately familiar, that he can do it at this level.
Ulster have been building for months to this game, and have had a peak for this weekend mapped since February, while Munster have had the distraction of 6N and then Leinster. This is Ulster's moment.
The Toulon Effect
The Ulster conviction is based on evidence, the Munster on faith – they can't lose in Thomond, they will step it up, they do have the pishun. Both of us are long enough in the tooth to know that when you hear "this time it's different" you should be suspicious. Egg calls it the Toulon Effect - last season, all available evidence pointed to Munster being thumped in Toulon, yet the perceived wisdom was they would win, because… well, they just would. Yet we know what happened.
For Munster to win, they will need a performance in excess of what they have produced these past two seasons (including the faintly mad game in Franklin's Gardens) – that is something that is based on conviction. For Ulster to win, the type of performance they produced in the Marcel Michelin (a far more intimidating venue than Thomond) will suffice – Ulster know the level they need to reach, and have been there recently.
Mean Grizzled Pack
Comparing the two packs, the Ulster one looks the stronger scrummaging unit, has much better ball carriers, and has a grizzled look, albeit (and this is a huge albeit) much less grizzled without Fez. John Afoa has been a revelation since he arrived, with destructive scrummaging and dynamic loose play, and Ulster look a far more potent prospect than they were with BJ.
Both hookers struggle with their darts and are useful in the loose, but Best is at a higher level than Varley (or Sherry?). The difference in carrying between Afoa/Tuohy/Henry/Wannenbosh and Botha/Stakhanov/Ryan/Coughlan is stark – less stark than when including Fez in that equation admittedly, but Ulster are more likely to be able to get a multi-phase continuous game going.
Centre Stage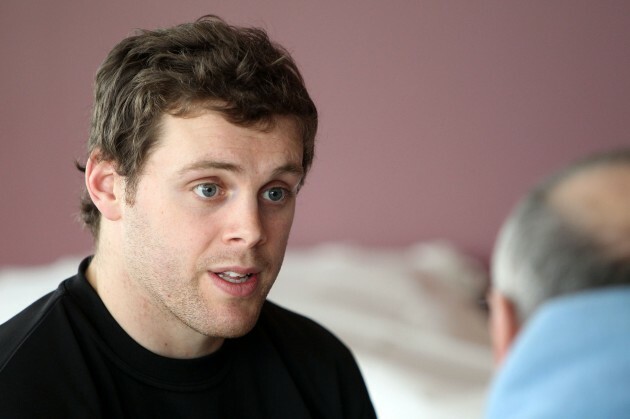 Darren Cave has looked impressive in recent matches – INPHO/Presseye/Brian Thompson
Outside and in space, the Munster strike runners – Earls, Jones, Zebo vs Trimble, Gilroy, Terblanche - are probably better, but Ulster are far more capable at getting their outside backs on the ball. Radge is standing too deep to fire his backs, and the way Mafi is playing at the moment, you can't blame Rog from not giving him the ball. In contrast, Ulster have two halves who can get the ball out quickly, and, more importantly, the best centre partnership in Ireland. Darren Cave (who kept Earls on the wing at underage level) has been a revelation this season, and Paddy Wallace is an ideal foil for a man whose running lines have been picking out minute gaps and breaking defensive lines all season. The Munster backs could be frustrated spectators while the Ulster ones might get some familiarity with the pill, and they they have the tools to do damage if that is the case.
Panic on the Streets of Tara Street
Our muse, Gerry, has spent the last 15 months being hysterical about referees in general and Blind Dave and Poite in particular (especially Pearson's performance in Toulon). Gerry might be obsessive and delusional at times, but he is right about Blind Dave. But he's wrong about Poite, who is a much better referee than he was 5 years ago. Gerry's #1 issue is that he occasionally penalises the Munster forwards.
If Nigel Owens is Munster's favourite referee (witness the extraordinarily permissive 41 phases in November), Romain Poite is their least favourite – he has binned Paul O'Connell for lip (in Thomond Park!! On Munster's five-metre line!!!) and generally favours strong scrums and takes a dim view of breakdown chicanery – neither of which will work in Munster's favour. You knew in the Northampton game that Owens would have given a penalty if he had the chance, but if Munster are in the same situation on Sunday, it's far more likely Poite will penalise them for sealing off. His appointment is bad news for Munster, and good for Ulster.
Ill-informed Dimwits
Up to this point in Ulster's revival, the Southern press have treated them a little bit like a growing kid brother – encouraging commentary and pats on the head all round. Now, however, Ulster are a serious threat to the established order, and the coverage is a little more serious. This morning, our friend from Dolphin, Mr Farrelly, veared towards the insulting with a ridiculous pop at Ulster – it's not just bad for Munster if Ulster win, but it's bad for Ireland.
Farrelly has written some dumb dross down the years, but this takes the biscuit. Even though the only Irish-qualified prop on the pitch will be wearing white, and even though the only reason the up-and-coming Ulster players have not made the breakthrough at international level is Deccie picking his mates, Munster are on a mission to save Irish rugby by beating Ulster! Well, thanks Hugh, you have given Ulster an extra reason to win – to shove your idiotic words back down your throat.