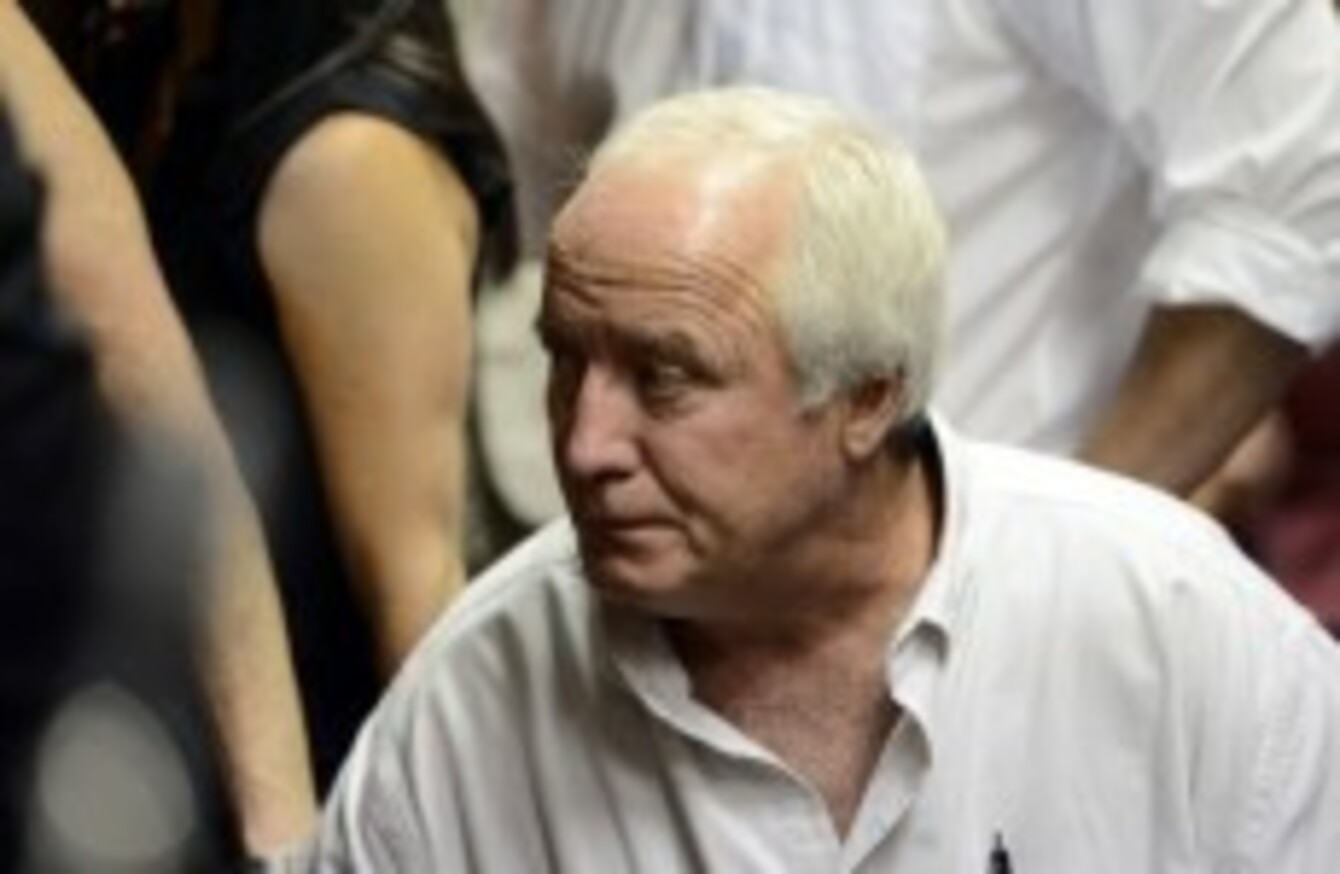 Image: action images
Image: action images
THE FATHER OF Oscar Pistorius has blamed the government for failing to curb crime in South Africa, saying guns are needed for protection.
Six-time Paralympic champion Oscar Pistorius is charged with the premeditated murder of his girlfriend Reeva Steenkamp on February 14. Oscar Pistorius insists he believed Steenkamp was an intruder in his Pretoria home when he fired at her.
Speaking to The Telegraph, Henke Pistorius caused controversy by saying crime was so rife citizens were forced to keep weapons for protection.
"Some of the guns are for hunting and some are for protection — the hand guns," he said. "It speaks to the ANC government. Look at white crime levels, why protection is so poor in this country. It's an aspect of our society.
"You can't rely on the police, not because they are inefficient always but because crime is so rife. I have been in positions where I can use a gun but we have been brought up in a way that we value the lives of others very highly."
It has emerged the Pistorius family owned 55 guns, both for hunting and protection. The African National Congress hit back at Henke Pistorius in a statement, labelling his comments false and racist.
Be part
of the team
Access exclusive podcasts, interviews and analysis with a monthly or annual membership.
Become a Member
"Not only is this statement devoid of truth, it is also racist," the ANC said. "It is sad that he has chosen to politicise a tragic incident that is still fresh in the minds of those affected and the public."
In a separate statement, Oscar's uncle Arnold Pistorius said:
"These comments don't represent the views of Oscar or the rest of the Pistorius family."
Oscar Pistorius was released on bail on February 22 and is due to appear in court again in June.