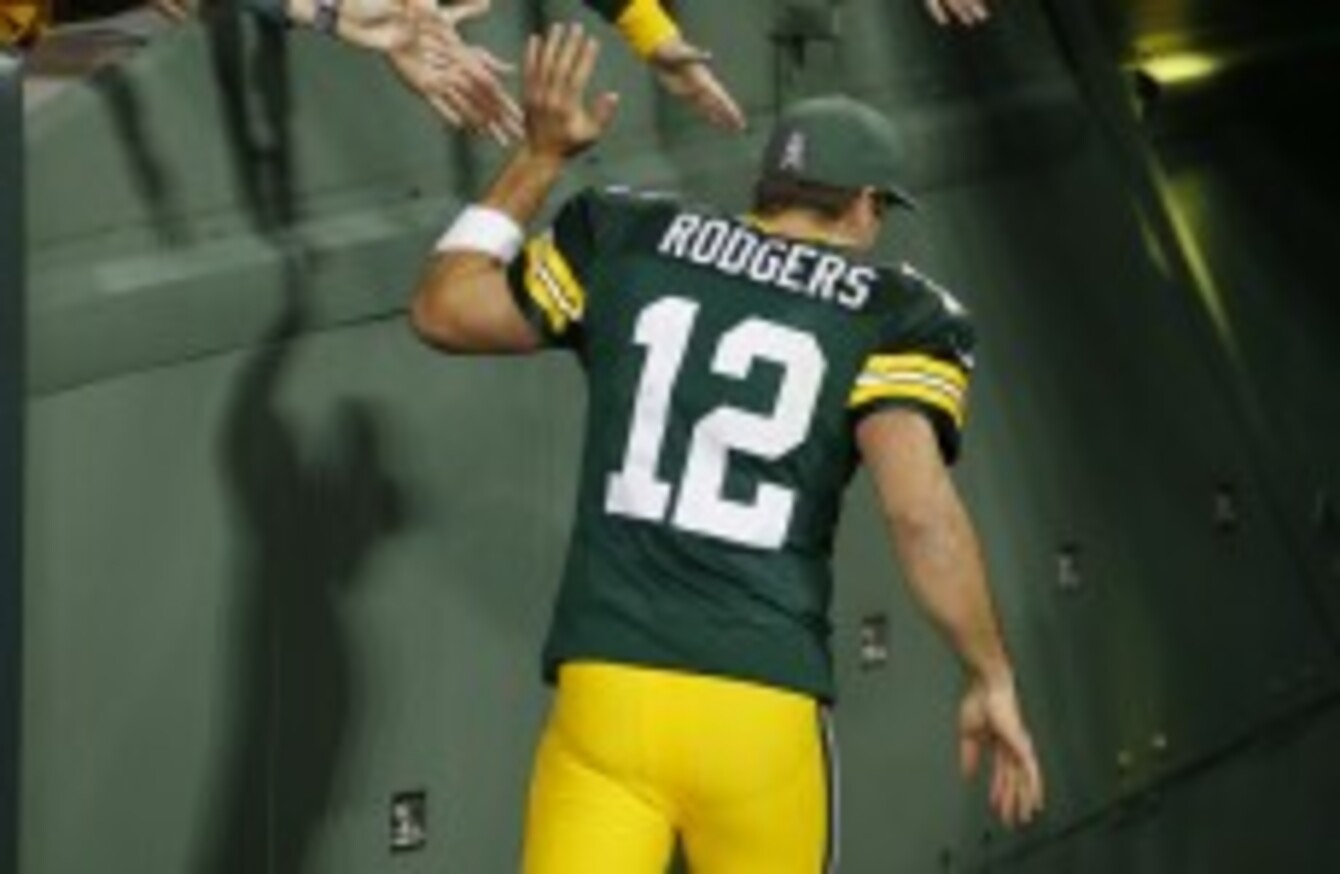 Image: Mike Roemer
Image: Mike Roemer
GREEN BAY QUARTERBACK Aaron Rodgers threw for three touchdowns to lead the Packers to a 42-10 NFL victory over the Minnesota Vikings on Thursday.
The game at Green Bay's Lambeau Field kicked off the action in week five of the NFL season, and with the Vikings down to third-string quarterback Christian Ponder because of injuries to Matt Cassel and Teddy Bridgewater, it was all Packers.
Rodgers finished with 156 passing yards, connecting on 12 of 17 attempts. Eddie Lacy had a season-high 105 rushing yards and two touchdowns on 13 carries for the Packers, who were coming off a 38-17 victory over Chicago and improved to 3-2.
Jordy Nelson had a 66-yard touchdown catch, while Davante Adams and Randall Cobb also caught scoring passes for Green Bay.
Ponder rushed for a touchdown and completed 22 of his 44 passes for 222 yards and two interceptions for Minnesota, who were unable to build on the 41-28 victory over Atlanta that was engineered by Bridgewater before he departed his first NFL start on Sunday with a sprained ankle.
The defeat in the division clash dropped Minnesota to the bottom of the NFC North.
The Detroit Lions lead the division ahead of Green Bay and 2-2 Chicago.