GROWING UP IN Donegal, Packie Bonner had never actually seen the famous Celtic team of the 1960s play — but he knew all about them.
"My godfather lived next door to us and they were over and back to Scotland for work," the former Ireland and Hoops goalkeeper remembers.
"He had this massive photograph of the team on his wall and I could name every single one of them."
On 25 May, 1967 — which is 50 years ago next week — the Glasgow club secured legendary status under Jock Stein with their first and only European Cup triumph as they saw off Inter Milan 2-1 at the Estadio Nacional in Portugal's capital city.
It would be 11 years later that Bonner signed for the Hoops from local side Keadue Rovers after being spotted by Stein's assistant and ex-Sligo Rovers defender Sean Fallon.
"Sean was chief scout at the time and it was him that persuaded me to come over," he says. "I was always going to go but he was the one who phoned me up after seeing me play for the Ireland youth team in Dublin."
A few days short of his 18th birthday, Bonner arrived at Celtic in the summer of 1978 but the teenager was to be one of Stein's very last signings as he offered his resignation and departed for Leeds United in August.
That spell in charge would last just 44 days but he then took over as Scotland manager — a position he would hold until his sudden death in 1985.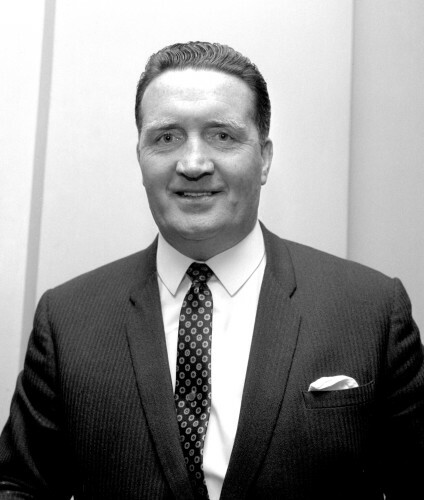 PA Archive / PA Images Legendary Celtic manager Jock Stein. PA Archive / PA Images / PA Images
"He was big, imposing man and he was absolutely intimidating," Bonner says of Stein. "Even when he was manager of Scotland, he would come back to the club and he had that presence about him."
Bonner went on to establish himself as the Celtic number one and made 642 appearances over a 20-year spell before retiring in 1998. He won four league titles, three Scottish Cups and two Scottish League Cups while working under McNeill, Liam Brady, Lou Macari, Tommy Burns and Wim Jansen.
Following in the footsteps of the Lisbon Lions was no easy feat but Bonner believes they had set a standard of excellence that future teams aspired to.
"They began a tradition of exciting football with full-backs pushed on to overlap," he says.
"Any manager who tried to change that wasn't successful and the fans wouldn't put up with it as they wanted to see a more cavalier style of play. That set the tone for us.
You were under pressure from a European point of view because that was the benchmark. It was a bit like Ireland getting to the quarter-finals of the World Cup [in 1990].
"You wanted to try and better that. Now, you wouldn't be able to better what the Lisbon Lions did but I think Martin O'Neill got closest to it when he brought that team to the Uefa Cup final [in 2003].
"I don't think any Celtic team will be able to do what they did in the future because the competition is on a different level now and money talks."
EMPICS Sport The Lisbon Lions back in 2003. EMPICS Sport
While he had worked with a number of the 1967 side during his time between the sticks, it was in his post-playing days that Bonner became good friends with many of them.
"It was a privilege that I was able to meet these guys and also play with a few," he says. "Apart from Billy [McNeill], John [Clark] and Bobby [Lennox], I got to know the rest of them. Moreso when I retired as I would be out doing different functions.
I got to know the likes of Tommy Gemmill and Jim Craig. Jim was actually a dentist and he did might teeth once. It was only the once, but that was enough!"
He adds: "They were mad, but they were all great craic. The likes of Bertie Auld — my God. I went on a trip to America with him one time and he was great fun. Some of them liked a wee drink and Jimmy Johnstone was mad as a brush too.
"They were a great team to group together and even to this day, they're all still very close. Some of them are looking forward to this [the 50th anniversary], some of them have Alzhemier's and other are no longer with us, but my God, 50 years on where are we going to be?
"They had achieved something that no other team in Britain had done at the time and they were the first before Man United did it a year later. So they will go down in history and rightly so."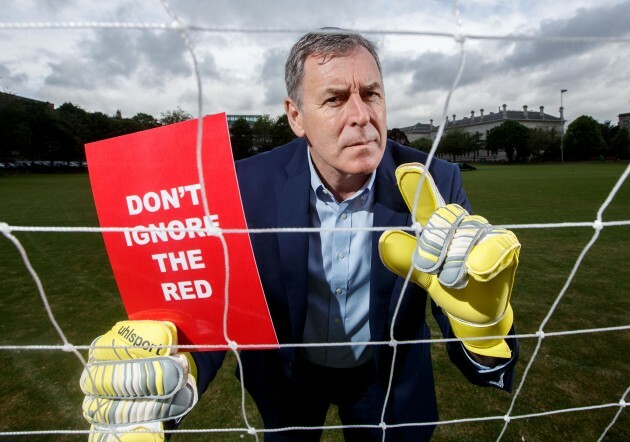 James Crombie / INPHO Bonner was in Dublin today to promote the 'Don't ignore the red' campaign, created by Roche and the Marie Keating Foundation to raise awareness for bladder cancer. James Crombie / INPHO / INPHO
After an underwhelming spell with Ronny Delia in charge, Celtic fans have been reinvigorated by what Brendan Rodgers has brought in his first year.
Already crowned champions, the Hoops reached 100 points for only the second time in their history last weekend and two more victories will ensure they go the entire league campaign unbeaten.
Victory over Aberdeen in the Scottish Cup final on 27 May will hand Rodgers a domestic treble, but it is their European exploits that Celtic managers are judged most on.
Although they finished bottom of a difficult Champions League group containing Barcelona, Manchester City and Borussia Monchengladbach, the signs for next season are encouraging if Rodgers can hold onto their prized assets.
"You go into four competitions — the league, the Scottish Cup, the League Cup and Europe — and with a club like Celtic you're almost expected to win everything.
"Obviously the Champions League and the Europa League are a wee bit different but if you can get to the group stage and then onto the knockout round you've really done well. He almost achieved everything and reaching the Champions League group stage was probably the goal.
"I don't know if going the whole season unbeaten in the league would have been their target but they are two games away from it.
Moreso, it's about the way he's got the team playing — the tempo, the way that they pass the ball and the one and two touch football. It's not just over and back across the pitch, it's going forward in a way that matters.
"He has brought in some really good players likes [Moussa] Dembele and [Scott] Sinclair and they have made a difference but he has also improved the performance of other players.
"They won a league under Ronny Deila but the team displays were poor and it wasn't enjoyable to watch. There was a lot of inconsistency — sometimes they got it right and sometimes they didn't.
"Brendan is well-liked. The fans like him, he's enjoying the job and he has got the players playing for him so everything is going in the right direction.
"The big challenge next season will be in Europe."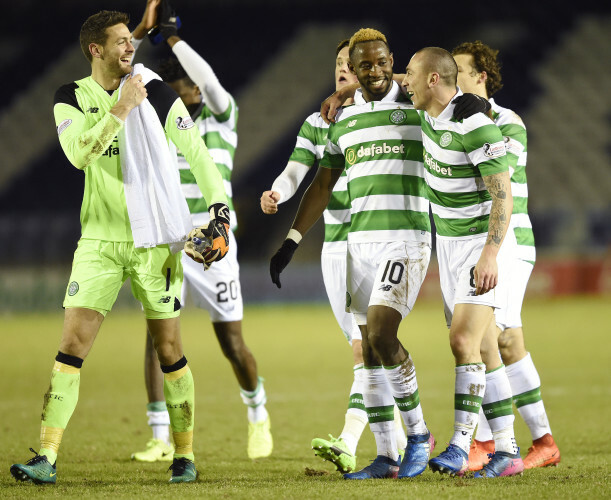 PA Wire / PA Images Current Celtic players Craig Gordon, Moussa Dembele, and Scott Brown. PA Wire / PA Images / PA Images
Dembele, goalkeeper Craig Gordon and exciting full-back Kieran Tierney have all been linked with moves away from Glasgow in the summer but Bonner, who works as a pundit on BBC Scotland these days, is hopeful they can keep the team intact.
"There's a lot of money in the bank and they have no debt," he explains. "That is the big difference.
"The TV situation in Scotland is that they will break even if they are successful in the domestic league, but getting into the Champions League will give them £20-30 million in the bank.
"If you do that for two or three years and you're successful then that builds up. They haven't spent a lot of money. They pay decent wages that aren't astronomical, but whether they can attract big players… I don't think they can go and spend £20m on one player.
"So they have to be wise about that. Can he hold onto the players that they have? If a £20-30m bid came in for somebody they would have to look very closely at it."
Irish goalkeeping legend Packie Bonner returned to Dublin today to help raise awareness of a lesser-known disease, bladder cancer. With approximately 450 people diagnosed in Ireland each year, the 'Don't ignore the red' campaign, created by Roche in partnership with the Marie Keating Foundation, aims to educate those most at risk of developing the disease to understand the symptoms.
 As a part of this campaign, the Marie Keating Foundation has created a new section on their website to educate the public on bladder cancer symptoms and risk factors.
The42 is on Instagram! Tap the button below on your phone to follow us!